Residential
Pool of 10 Duplexes
Multiple Locations
Management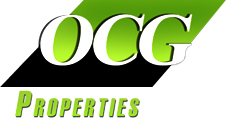 OCG Properties
Owens Consulting Group ("OCG") is a professional residential rehabilitation company based in Memphis, TN that specializes in purchasing, renovating, tenanting and selling investment properties. OCG has completed over 300 transactions in the past five years alone, representing over $25 million in real estate, most of which has been held for long term growth or sold to cash flow investors.
The OCG team consists of property managers, contractors, insurance agents, certified public accountants, attorneys, title companies, funding sources, lenders, and realtors. OCG's team has over 60 years of combined experience in various aspects of real estate investment including due diligence, acquisition, renovation, property management and sales on all of its properties, therefore increasing its efficiency and decreasing outsourcing risk.
OCG runs its own in-house property management and renovation companies in order to control and protect investors' assets more efficiently and is currently acquiring 5 to 10 investment properties per month.
http://www.ocgproperties.com
Mathew Owens, CPA
Mathew graduated from UC Santa Barbara with a B.A. in economics and an emphasis in accounting. He earned his CPA license in 2000 and specializes in real estate investments, syndications, corporate and individual taxation, business consulting and real estate consulting. He worked as a CPA, auditor and business advisor while running his own tax business before founding OCG. Matt is responsible for operations management, deal analysis, advertising, sales, accounting control systems and teaching financial literacy courses.
Tyler Owens
Tyler is the Acquisition and Finance Manager with OCG. Tyler earned his B.S. in Business Finance at Cal State Dominguez Hills. Tyler established an E-bay business in addition to working for various finance companies before joining his brother in an effort to create OCG.
Now with several years of real estate experience and his own real estate portfolio, Tyler assists in all parts of the business inlcuding the acquisition of properties, investor relations, property analysis, due diligence, property management coordination, renovation estimates, marketing, sales, accounting, bookkeeping and record retention procedures.
Property
At A Glance (Portfolio Metrics)
| | |
| --- | --- |
| Property Type: | 10 Residential Duplexes |
| Investment Type: | Rehab |
| Estimated Rate of Return: | 9% annualized |
| Estimated Hold Period: | 12 months |
| Region: | Memphis, TN |
| | |
| Purchase Price: | $1,001,000 |
| Loan Value: | $975,000 |
| Est. After-Repair-Value (ARV): | $1,393,000 |
| Loan to ARV: | 70.0% |
| Current Occupancy: | 100.0% |
| Current Monthly Rental Income: | $15,250 |
Summary
Investors in this opportunity will pool their money to make 10 separate loans to a real estate investor, OCG Properties, for the purpose of purchasing and renovating 10 residential duplexes. OCG Properties is performing renovations on the properties and will look to sell as quickly as possible at a higher price than the purchase price.
All 10 duplexes are currently fully occupied, and the combined monthly rent is $15,520. All of the tenant leases are month-to-month leases.
A capital expenditure allowance of $5,000 ($2,500 per unit) is currently being allocated for each duplex to account for all repairs. Should additional repairs be needed, all repairs will be funded directly from OCG Properties.
Investors will receive interest payments of 9%, with a final, balloon payment when the loan is repaid in full. The 10 loans will each be secured by a first lien position held by the LLC.
Risk Mitigation
There is a personal guarantee on this transaction.
OCG Properties is a real estate investor with a history and a track record of success.
The loans are secured by first lien positions held by the LLC.
The loans are protected by title insurance.
Investor returns are not contingent on the appreciation of the home values and investor returns do not increase based on the final sales prices of each home. Even if the properties do not sell for the projected sale prices, the borrower is still obligated to repay the loans.
In a worst case scenario, Realty Mogul will foreclose on the properties. Upon acquisition of the properties, Realty Mogul will facilitate the sale of the properties and will distribute the proceeds to investors according to the percentage of the total investment opportunity they initially funded.
For individual property information, please refer to the property PDFs attached below on the right hand side of this page.
Memphis is the largest city in the state of Tennessee with a population that exceeds 650,000 people. Memphis boasts a diverse and growing economy with its primary industries in distribution, manufacturing, agribusiness and healthcare. With more than 50,000 people working in the medical industry, Memphis is internationally recognized for its contribution to the medical field. Memphis is also known as "North America's Distribution Center" due to its central location and the presence of the FedEx World Headquarters. Memphis has a growing bioresearch hub and is home to four Fortune 500 companies with the population projected to continue growing.
All of the properties are located within the Summer Ave / Kirby Whitten neighborhood, which is a suburban neighborhood located in the northeast corner of the Memphis city limits within Bartlett county. The area's boundaries are equivalent to Summer Ave to the north and west, Whitten Rd to the east, and Interstate-40 to the south.
Summer Ave / Kirby Whitten real estate is primarily made up of medium sized (three or four bedroom) to small (studio to two bedroom) single-family homes and apartment complexes/high-rise apartments. Most of the residential real estate is occupied by a mixture of owners and renters. Many of the residences in the Summer Ave / Kirby Whitten Rd neighborhood are established but not old, having been built between 1970 and 1999.