Multifamily
267-Unit Trinity Place Apts
Mesquite, TX
INVESTMENT STRATEGY
Value-Add
Management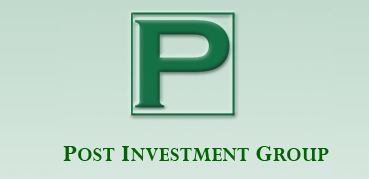 Post Investment Group
Post Investment Group ("Post") was founded by a team of experienced multi-family and institutional real estate professionals dedicated to extracting maximum value from the real estate marketing. Post specializes in distressed, core-plus, value-add, ground-up development and Low Income House Tax Credit multi-family investment opportunities in the United States. With particular attention to expanding in markets in Texas and the Sunbelt states, Post utilizes the significant experience of its partners to create innovative real estate structures designed to exploit inefficiencies in operations and tap into the unlocked potential of specific real estate opportunities, identified capital markets and geographic regions.
The Company affords investors the opportunities to participate in risk-adjusted real estate partnerships. Post serves as the general partner and asset manager of the investment vehicle, in which it is a co-investor. In pursuing an opportunistic investment approach, Post must actively manage and execute all aspects of a property's life cycle: acquisition, financing (debt and equity), property operations and disposition.
Mission Statement
Post has a single directive; to build wealth for investors. Post's team of professionals ensures the proficient execution, continual risk management and maximized earnings in each of their endeavors. By remaining cognizant of the risk/reward equilibrium and leveraging their expertise in deal structuring and asset enhancement, Post is able to create innovative strategies that bolster potential returns to investors.
Post has established a market advantage by employing an institutional business model through an opportunistic platform, which blends the focus and flexibility of entrepreneurial execution with the sophisticaled strategic and structural risk mitigation inherent to credit-grade investing. The deployment of capital through this practice has enabled Post to become an active invesotr while protecting the value and potential of their holdings.
Investment Strategy
Post has developed a real estate investment thesis that employs risk-adjusted methodologies and capitalizes on the tangible softening of the real estate sector. The primary target strategy that applies to the Trinity Investment is Core Plus/Opportunistic Value Add.
Core-Plus / Opportunistic Value Add: These assets are relatively stabilized with high occupancy and little loss to lease. The opportunity is associated with identifying assets with considerable operational inefficiencies or deferred maintenance to either exterior facades or unit interiors. Typically, these deals require an infusion of capital of between $3,000 and $5,000 in order to achieve market performance. These transactions are cash flow positive day one and have a 4 to 10 year investment term.
Markets
The Post investment strategy hinges on the ability to identify emerging and stabilized markets conducive to investment action. The markets that Post enters most contain at least three of the four following traits: (i) projected population growth in excess of 2% annually, (ii) positive projected market rent growth, (iii) projected job growth in excess of the national average, and/or (iv) barrier to entry and/or lack of new comparable construction.
Portfolio
Post's portfolio currently consist of in excess of 11,000 apartment units located throughout Texas (Austin, San Antonio, Houston, Ft. Worth, Dallas and Amarillo), California (Los Angeles, San Bernardino and Fresno), Shreveport, Louisiana, Little Rock, Arkansas , Evansville, Indiana, Oklahoma City, Oklahoma and Portland, Oregon.
In addition to assets owned, Post's development/entitlement portfolio consists of sites located in Aurora, Colorado, Dallas and Austin, Texas, Los Angeles and Orange County, California.
Post currently has over 11,000 apartment units under its control and the Post founding Principals have been directly involved in over $7 billion of real estate transactions.
http://www.postinvestmentgroup.com/
Jason Post, Chief Executive Officer

Jack R. Ehrman, Co-founder and Chief Investment Officer

Leon Halperin, Chief Financial Officer
Jason Post, Chief Executive Officer
Mr. Post is the founder of Post Investment Group ("Post") and serves as the President of the Company overseeing day to day operations and strategic vision of the business. Mr. Post has directed over 60 real estate transactions totaling approximately $1 billion in capitalized value and has taken 30 deals full-cycle and has acquired and operated approximately 20,000 apartment units. As the President and Founder of Post, Mr. Post has overseen the development of the Company's construction, development and advisory service platforms and is integral in developing newly formed strategic business units within the Company. Mr. Post brings over 11 years of direct real estate experience and over 16 years of entrepreneurial and operational experience to the business.
Jack R. Ehrman, Co-founder and Chief Investment Officer
As co-founder and Chief Investment Officer Mr. Ehrman oversees the financial and tactical aspects of Post Investment Group's portfolio. He manages the acquisition, disposition and financing of principal real estate, as well as the strategic, macro-operational functions of the firm's holdings. Prior to Post Investment Group, Mr. Ehrman was an associate at Maguire Properties, Inc., Los Angeles, California,-based real estate investment trust (REIT). There, he managed the development and implementation of strategic business plans designed to isolate and assess the operational direction of the REIT. Mr. Ehrman was also responsible for the evaluation, structuring and underwriting of major transactions. Previously, he held positions with Colony Capital, Inc. and Colliers International.
Throughout the course of his career, Mr. Ehrman has been directly involved in more than $7.5 billion in real estate transactions, including the acquisition, joint venture, development and financing of office buildings and apartment complexes.
Mr. Ehrman received his bachelor's degree from the University of Southern California.
Leon Halperin, Chief Financial Officer
Mr. Halperin serves as the Chief Financial Officer (CFO) overseeing treasury activities, tax planning, accounting, reporting, internal audits, investor & lender relations and financial management of construction and real estate operations.
Prior to joining Post, Mr. Halperin was a founding partner and CFO of Lagovent Real Estate Group where he oversaw the management, acquisition and strategic direction of the multi-family real estate portfolio consisting of 2,554 units. In addition, Mr. Halperin acted in a consulting capacity for Brand In Hand, Total Beauty Media, Savings.com and Terra Matrix Media.
Before joining Lagovent, he was an Associate Analyst at Millennium Capital where he identified early stage pre-IPO opportunities, and performed general corporate and transaction work for both US and international clients.
Mr. Halperin received his Bachelors of Arts Degree from Sonoma State University. He is a licensed California Real Estate Agent.
Property
At A Glance
| | |
| --- | --- |
| Investment Strategy: | Buy and Hold |
| Hold Period: | 5-10 years |
| Total Project Budget: | $11,370,879 |
| Property Type: | Multi-family |
| Number of Units: | 267 Units |
Investment Details
Post Investment Group ("Post") plans to acquire Trinity Place Apartments ("Trinity Place") through an entity controlled by the principals of Post. Realty Mogul investors are being afforded the opportunity to invest in Realty Mogul 5, LLC. Realty Mogul 5, LLC, is making an investment in Post Trinity Partners, LLC. Post Trinity Partners, LLC is investing in Post Trinity, LLC, to acquire the property at 4709 Samuell Boulevard in Mesquite, Texas 75149.
The investment has been identified as a long term hold stabilized opportunity with upside potential. The property is located on a thoroughfare with incredible visibility in a stabilized submarket of Dallas, TX, within a diversified area that is surrounded by retail, distribution facilities, single-family residences, and business centers. Furthermore, Mesquite, TX is absent of any new construction in the near future and is characterized by historically strong occupancies. In addition, the Property will become one of the top apartment complexes compared to nearby properties as a result of planned exterior and interior upgrades. The acquisition will provide an immediate, strong cash dividend to investors that will be strengthened by the strategic renovation program. Additionally, Post has secured the opportunity to purchase the Property at a discount as a result of the previous buyer falling out of contract due to uncertainty in the capital markets.
Post plans to acquire the property, undergo a strategic renovation program and operate the property for cash flow while working towards driving higher rent rates through improved, renovated units. Post plans on holding the property for 5-10 years before exiting the investment, however the hold period may be longer or shorter. Realty Mogul investors have the opportunity to participate as equity stakeholders and earn a share of the cash-flow and appreciation.
Trinity Place offers investors an attractive, quality asset with stable historical trends in an established neighborhood. The property has existing, in place cash flow while also offering investors value-add potential through a concentrated renovation program.
Investment highlights include:
Highly Occupied Property With a Diversified Tenant Base: Trinity Place has 267 units and is currently 93% occupied, providing investors with cash flow from a diversified working class tenant base in a stabilized and highly occupied property.
Strong Current Cash Flow and Immediate Distributions: Post projects that investors will receive strong current cash flow distributions once the property is acquired, beginning in the first quarter.
Potential Value-Add and Upside Due to Renovations and Under Market Rents: As part of the total capitalization, there is a renovation plan of roughly $3,500 per unit that includes interior and exterior improvements across the entire property, making this opportunity the purchase of a stabilized apartment complex with value-added upside potential (due to the renovations). In addition, the management team believes that this property is currently averaging rental rates below market rates and may benefit from future rent increases.
Significant Market Presence / Strong Sponsor: Post is a very experienced multifamily operator in Texas, with over 11,000 apartment units under its current ownership and management with an estimated market value of over $500 million. Post has been operating in this market for over 10 years, and the Post team is very familiar with employing a value-add strategy in this market.
10% Manager Co-Invest:

Post will co-invest 10% or $315k of the $3.15M of total equity for this acquisition. In addition to the 9% preferred return, this co-invest should help to align Post with investors

Unique Construction and Site Layout: Trinity Place was built using concrete and brick construction, spans over 15 acres, and includes a clubhouse, 2 pools, a fitness center, a sand volleyball court, a picnic/BBQ area, a children's playground, and an expansive duck pond. The property's very durable concrete and brick construction is unusual compared to the more typical wood frame construction used in garden-style apartments and should help to provide for a longer useful life compared to most other garden-style apartments.
Favorable Purchase Price and Exit Potential:

The uncertainty and volatility of the capital markets, which caused the previous buyer to cancel its contract, enabled Post to secure the asset at a cost basis that provides investors with significant initial and trending cash on cash while retaining the flexibility to exit at a conservative valuation. This is further compounded by the gradual repayment of the loan principal over time, resulting in a reduced cash-out hurdle. As such, the project will be ideally situated to appeal to the broadest investor pool upon disposition.
Risks and Risk Mitigation*
Decrease in Rents or Occupancy: The most significant risk associated with this transaction would be a significant decrease in rents or occupancy. This risk is mitigated by Post's primary focus on on-going operations, and the occupancy in the submarket. The current submarket is 93%+ occupied for comparable apartment buildings.
Rising Interest Rates: Over the past few years, the multifamily investment market has been bolstered by historically low interest rates, which have continually declined. This trend changed course in June 2013 when Ben Bernacke suggested that the Fed may ease some of its monetary policy, which had been artificially suppressing interest rates since 2008. This resulted in a sharp jump in interest rates, which increased by more than 100 basis points in less than six weeks. Despite the recent rise, Post will mitigate this risk by locking in a 10 or 12-year loan term at an anticipated 5.25% with a Fannie Mae partnership program.
*The above is not intended to be a full discussion of all the risks of this investment. Please see the Risk Factors in the Investor Document Package for a discussion of additional risks.
Address:
4709 Samuell Boulevard
Mesquite, Texas 75149
Year Built:
1985
Current Occupancy:
93.0%
Number of Units:
267 units
Net Rentable Area:
263,600 square feet
Buildings:
12 three-story residential buildings + one leasing office / clubhouse
Parking:
485 total spaces
106 open spaces
15 handicap spaces
364 covered carport spaces
Effective Rent Per Unit:
$657
Effective Rent PSF:
$0.65
Unit Mix

| Type | Units | Size | Total SF |
| --- | --- | --- | --- |
| 1 bed / 1 bath | 29 | 675 | 19,575 |
| 1 bed / 1 bath | 99 | 905 | 89,595 |
| 1 bed / 1 bath + den | 46 | 905 | 41,630 |
| 2 bed / 2 bath | 72 | 1,065 | 76,680 |
| 2 bed / 2.5 bath | 21 | 1,720 | 36,120 |
| | | | |
| Total/Avg | 267 | | 263,600 |
Trinity Place is a 267-unit garden style apartment community constructed in 1985 that offers its residents superior quality construction in a low density community. The property consists of 12 three-story apartment buildings, each with its own elevator, and one leasing office / clubhouse. Surrounding the clubhouse is a man-made water feature creating a resort-like feel amidst the low density. Each units has its own balcony in addition to an amenity set that includes two pools, a sand vollyball court, covered parking, a hot tub, children's playground, picnic area and BBQ grills.
Built with a reinforced concrete foundation and load-bearing concrete masonry unit walls, the construction of Trinity Place was built to a standard that was rarely found in the 1980's and differs greatly from typical wood-frame garden-style apartment projects. Furthermore, the exterior of Trinity is protected by a layer of solid brick, which compares favorably to the market standard of cedar wood or composite siding. This atypical construction would be extremely cost-prohibitive today and provides Trinity Place with a useful life and longevity well beyond its comparable set.
In addition to the exceptional construction, Trinity Place offers an expansive amenity set, one of the primary leasing tools in garden-style apartments. The property sits on 15.68 acres and enjoys a low density of 17 units per acre with a distinct water feature and ample green space. The open lands and layout of the property will allow Post and its asset management team to execute a focused renovation plan and significantly enhance the leasing tools and amenities of the asset, creating a destination apartment community unmatched by its peer set.
US Residential has been retained to maintain day to day operations at the property. Both Post and US Residential are intimately familiar with assets of this size and location. US Residential manages many properties for Post throughout Texas and has a strong presence in the Dallas/Forth Worth market.
Trinity Place is located in Mesquite, Texas
within the eastern region of Dallas,
roughly eight miles east of downtown Dallas. The property is located directly off of Samuell Boulevard and Interstate-30, both major east-west transportation thoroughfares. The area is extremely diversified, surrounded by retail to the north, distribution facilities and single family residences to the east, business parks to the west and south, and education facilities within close proximity. The city of Mesquite's population consists of more than 142,000 residents, while the Dallas-Fort Worth-Arlington metropolitan area, the fourth-largest metropolitan area in the United States, has a population of approximately 6.4 million.
Trinity Place is a mere 15 minutes from Downtown Dallas and is part of the Dallas - Fort Worth Metroplex.
The property is located minutes away from Town East Mall, a major retail destination, and Rockwall County, which is anchored by Sears, JC Penny, Dillard's and Macy's in addition to two million square feet of ancillary retail space surrounding the mall. Other nearby amenities include nearly every major "big box" retailer in addition to a 24-screen movie theater and several dining options.
Dallas-Fort Worth-Arlington MSA Overview
Over the past 10 years, the Dallas-Fort Worth-Arlington metropolitan area has experienced some of the highest population growth in the country. The metropolitan area is home to the headquarters of 16 Fortune 500 companies, making it the third largest concentration of Fortune 500 companies in the United States. Some of the notable companies include: AT&T, Texas Instruments, Dean Foods, Southwest Airlines, and Tenet Healthcare. Against a backdrop of steady population growth, the metro area expanded its labor force by nearly 2.5% between May 2011 and 2012 and has continued that trend in 2013. Driving the expansion are the industries of retail trade, public administration, healthcare, and education. Additional major industries include defense, financial services, information technology, and data, life sciences, semiconductors, telecommunications, transportation, and processing. Dallas is the financial services center of the southwest US, and its healthcare facilities are among the largest and most prestigous in the country.
Geographically, the central location of Dallas attracts numerous businesses, allowing them to conveniently access both the east and west coasts as well as the midwest United States. The area is well-located due to its position on the NAFTA corridor (Interstate Highway 35) between Mexico and Canada. Transportation and accessibility is further improved by the presence of the Dallas-Fort Worth International Airport, the country's second largest airport. According to the Greater Dallas Chamber of Commerce, the Dallas-Fort Worth metropolitan area holds about 43% of the state's high-tech workers.
Dallas has long been recognized as a pro-business city with the state's incentives and also for its warm climate, central geographic location, and low cost of living (no state income tax).
The city of Dallas offers a wide variety of arts and culture, fine restaurants, and an abundance of shopping and entertainment venues. Per capita, the Dallas-Fort Worth area has more shopping centers than anywhere in the Unitd States. There are over 100,000 business firms in the Dallas-Fort Worth area and more than 1,500 regional and corporate headquarter locations.
Nearby Points of Interest
Rows of Texas: The Rows of Texas is Mesquite's shopping, dining, and entertainment district. Along a four mile stretch of I-635, the restaurant row has over 100 establishments offering an array of dining choices, including everything from Texas barbecue, steak, Tex-mex, and Asian cuisine, to sandwiches, burgers, chicken and seafood. The Rows of Texas includes all the major retail outlets – including Dillards, Macys, J C Penneys and Sears – plus hundreds of shopping choices, which include Town East Mall and nearby Town East Boulevard and Towne Centre Drive.
Major Regional Transportation Hubs: Mesquite is served by a publicly owned and operated airport, Mesquite Metro Airport. General aviation comprises approximately 75% of daily operations, while commercial aviation comprises the rest. Mesquite Metro Airport is popular among transient aircraft due to its location near Dallas and favorable fuel prices. Union Pacific Railroad

operates an intermodal facility

for its freight rail service as part of the Skyline Industrial Park

.

Eastfield College and Texas A&M University Commerce: Mesquite is home to two higher level education institutions - Eastfield College (10,000 students), a community college that provides undergraduate degrees and continuing education, and a satellite campus for the Texas A&M University-Commerce (12,000 students), a state university that provides graduate-level courses and degrees in a variety of fields.