Hospitality
Joplin Full-Service Hotel
Joplin, MO
INVESTMENT STRATEGY
Value-Add
Management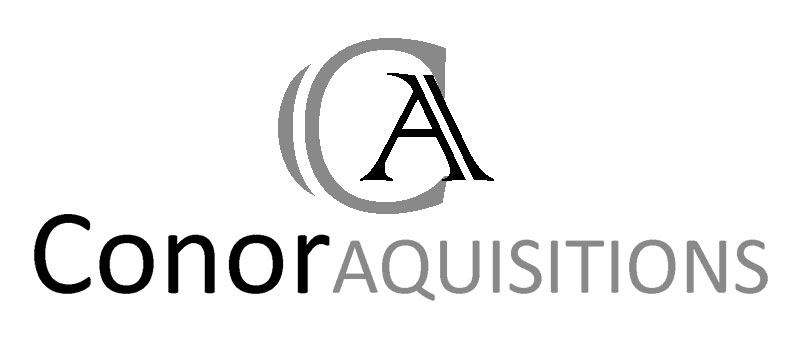 Conor Acquisitions
Headquartered in Fort Myers, Florida, Conor Acquisitions is a real estate investment company primarily focused on income producing real estate within the hospitality industry. Conor concentrates on all facets of the hotel industry, including acquisition, development, construction, renovation, asset management and property analysis. Its experience ranges from urban high-rise branded hotels to boutique properties. It has worked with many hotel brands within the industry, including Hilton, Marriott, IHG, Starwood, Hyatt, Choice, Wyndham, and Best Western. Since inception, it has completed $59 million in hospitality-related acquisitions.
Conor Acquisitions aims for growth through vision, integrity, and values. It is dedicated to ensuring that its hotels exceed the expectations of their guests, employees, investors, and their partners within the community. It persistently strives to achieve superior value, provide exceptional guest service, maintain an environmentally-conscious operation and utilize advanced technologies. It is Conor's objective to increase operating efficiencies and create value-added improvements that translate to its guests.
Conor has a conservative approach to maximize ROI using its seasoned knowledge from the hospitality industry. It is well versed in legal strategies and creative solutions allowing them the capabilities to provide high profit margins for their investors. Through its efforts, Conor's investors have often received favorable returns on invested capital .
Investment Approach
Conor Acquisitions is a motivated, growth-oriented company. The following represent target investments for Conor:
Franchised Hotels: Marriott, Hilton, Hyatt, Starwood, IHG, Choice, Best Western, Wyndham
Full, Select, Limited Service and Extended Stay Hotels

Purchase price points targeted at discounts to replacement costs

Value creation opportunities: Legal strategies and repositioning
The strategy employed on these target investments varies by which of the three categories below best applies:
Core Investments: Conor targets properties across a plethora of markets with attractive valuations, providing above average, sustainable yields and favorable long-term prospects, based on a variety of demand generators.
Value-Added Investments: Conor pursues opportunities where it can leverage their industry knowledge, relationships, and reputation to create and add value. It aims to acquire properties with upside potential, and utilize strategies such as repositioning, conversion, or redevelopment.
Opportunistic Investments: Conor welcomes opportunities where capital constraints, or the markets at large prevent an operating partner from leveraging the full potential of an asset. It explores opportunities including diversification by investing in different areas of the capital stack.
Track Record
http://conoracquisitions.com/
Dipesh Patel – Chief Executive Officer
Dipesh is a second-generation hotelier, and has had exposure to his family's hospitality business from a young age. Dipesh developed a passion for the hospitality industry and was fascinated with the day-to-day operations of hotel management. This fascination in hotel management encouraged Dipesh to nurture his background in finance to develop his forte in the hospitality industry. He is a graduate from the University of Florida with a Bachelor of Science in Finance and a Master of Arts in International Business.
Prior to establishing Conor Acquisitions, Dipesh was an associate at Wachovia Bank in their Operations and Technology group. His position at Wachovia helped him to enhance his leadership, technical, and financial background, skills that would be assets as a leader in the hospitality industry. After leaving Wachovia, Dipesh became active with hotel operations and management of his family's hospitality portfolio. He specialized in asset management of hotels and was able to operate at a very high efficiency for his family portfolio. His next endeavor was as a consultant on asset management, where he helped clients restructure hotel operations management. Additionally, with extensive experience in legal restructuring, he also aided clients in restructuring their hotel businesses to ensure greater compliance.
Dipesh is also very active in many hospitality related organizations and has held leadership positions with many of these organizations, including American Hotel and Lodging Association​, Asian American Hotel Owners Association, Florida Restaurant and Lodging Association. He is also a Certified Hotel Administrator and a Certified Hotel Owner. With such an extensive background in hospitality, Dipesh was able to establish Conor Acquisitions and grow his hospitality portfolio.
Rajesh (Rick) Patel – Chief Financial Officer
Rick Patel is a second-generation hotelier who started his career at the age of 13 helping his parents with their properties. By the age of 16, Rick and his brother took full responsibility of his family's hotel operations, as their father had hearing difficulty. Rick would alternate attending college classes with his brother in order to successfully run a hospitality business full-time as well as earn a college education.
Rick has been active in the hospitality industry for the past 15 years, specifically within the finance arena. He has owned and operated hotels, as well as acted in a consulting capacity on various hotel transactions. His extensive personal work with hotels and other facets of the hospitality industry has made him an asset to the industry and to those seeking advice on achieving success.
Rick's start was as an owner and operator of several hotels, including the Ramada, Quality Inn and Sleep Inn brands. He later entered the finance industry and gained experience and knowledge in mortgage lending and underwriting. Rick expanded on this and ventured from residential to commercial lending. During his time as a consultant, Rick aided defaulted borrowers in restructuring their debt to more affordable terms. Rick would complete an accounting audit to identify and rectify accounting problems to reach a solution.
This extensive knowledge in the finance industry has been immensely beneficial to his role as CFO in Conor Acquisitions. Rick is instrumental in the Financing division of the business. His responsibilities and expertise include: monitoring the credit lending process of the organization, ensuring compliance with all applicable policies, risk assessment, researching market trends and health, and financing of debt taken on by Conor. Rick continues to work closely with investors and financial institutions to ensure profitable business opportunities.
Rick Patel attended Florida Atlantic University with a focus in Accounting.
Manoj (Mike) Patel – Chief Investment Officer
Mike Patel is a second-generation hotelier who started his career at the age of 15 helping his parents with their hospitality property. By the age of 18, Mike took full responsibility of his family's hotel operations. Mike has spearheaded the acquisition of numerous hotel projects (Valued at: 250M+) and played a vital role in expanding revenues. Mike has researched and recommended the disposition of assets at substantial increased revenue, and slashed project debts by carefully managing debt and investments.
Currently Mike owns and operates National Hospitality Consulting Group (NHCG), which has several major divisions including: commercial real estate brokerage, commercial lending, sourcing of private equity, note purchases, corporate bankruptcy restructuring, feasibility, valuations and other related consulting services. During his consulting assignments, Mike has amassed a wealth of knowledge and banking relationships that brings a unique perspective to this partnership. Most of his assignments have been in the benefit of borrowers; however, due to his creative strategies, he has earned the respect of many lenders and opposing attorneys. Mike has testified in over 68 cases as an expert witness in the field of hospitality and feasibility. Mike has worked on over 327 hotel asset cases since 1998.
In the context of feasibility and valuation, Mike represented borrowers on behalf of NHCG against firms such as Marcus & Millichap, PKF Consulting, CBRE, HREC, and HVS that were hired typically by lenders in court. Mike's assumptions were seen as highly conservative and preferred as more achievable in most cases. As extensive bankruptcy cases continued on, Mike's assumptions were actually proven true, as most operating numbers were within a close margin of NHCG's assumptions vs. the aforementioned firms.
Mike Patel attended Florida Atlantic University with a major in Real Estate and a focus in Finance.
Bhavik (Vik) Patel – Chief Operating Officer
Vik is a second-generation hotelier. His parents own hotels, and Vik was brought up within the industry. At a young age, Vik was able to start learning the day-to-day operations with his family as he started folding towels at the age of 5, helping service rooms at the age of 8, running front desk by the age of 14, and proceeding to general manage properties by the age of 16.
Vik proceeded to graduate from the University of Florida with a Bachelor of Science in Finance and a Master of Arts in International Business by the age of 21. Vik also completed graduate classes at ESADE University (Spain's highest ranked business school at the time) to gain practical experience in international business.
After graduate school, Vik became active in operations and analysis of his family's hospitality portfolio on a full time basis. On a consulting basis, Vik was also able to amass a variety of skills and services. Soon he was recruited by Conor Acquisitions to join their Capital division. Currently he's an Investment Manager at Conor Acquisitions, and provides a variety of services including commercial real estate analysis.
His expertise includes: corporate strategic analysis and guidance, hotel asset feasibility and projections, market analysis, contract negotiation, forensic accounting, transaction analysis, etc.
Jonathan (Jon) Chang, Managing Director at Alpha Construction
Jon is a graduate with the highest distinction from New York Institute of Technology, School of Architecture and Design with a Bachelor's of Science in Architectural Technology and a minor in Construction Management. His prior education comes from Cornell University School of Architecture and Design where he focused on the fundamentals of design and construction.
Jon dedicated 4 years to the internationally renowned design firm Rafael Viñoly Architects based in Lower Manhattan. Earning his position there as Project Architect he successfully oversaw and completed the construction of three landmark public sector buildings: Bronx County Hall of Justice, Brooklyn College West Quad, and the Brooklyn Children's museum.
Jon eventually decided to pursue the hospitality industry where he was appointed as CEO of Four Way Hotel Corp. His involvement included the restructuring of Management, HR, and Marketing at the Best Western Plus Orlando Airport Inn & Suites increasing the asset value in excess of $2 million while cutting long term debt by $1.8 million within 3 years. During this time he gained experience in revenue management and marketing and sales at an in depth level. He was voted in as Best Western International's Florida CO-OP Chairman of the board. Jon has become extremely proficient in all areas of hotel operations, and holds his highest proficiency in design, development, and construction. His ability to understand and ascertain complex asset valuations to predict the feasibility of an asset has been accentuated and differentiated him amongst his peers. He continues to develop a wide array of skills while heading the Design and Management assignments for clients.
Upon developing and founding Alpha Construction, he has been immersed in overseeing the day-to‐day operations and management of the company. His unique skill sets attribute to the highly specialized and complex hotel development sector where he has successfully completed three renovation and repositioning projects and currently has six renovation projects in construction, with four projects in the pipeline for 2015. Mr. Chang continues his involvement within the design, construction, and hotel development sectors with his extensive experience, knowhow and understanding of the industries.
Property
At A Glance*
Investment Strategy:
Buy and Hold
Hold Period:
5 years
Total Project Budget:
$12,538,468 ($67,776 per post reno. room)
Acquisition Price:
$3,900,000 ($21,081 per post reno. room)
Property Type:
Hospitality
Number of Rooms:
262 rooms (185 rooms Post Renovation)
Distributions to Realty Mogul 29, LLC:
12% IRR Hurdle
65/35 split thereafter
Projected IRR:
19.5% - 21.3%
Projected Avg Cash on Cash:
11.8% - 13.1%
Projected Equity Multiple:
2.09x - 2.23x
Projected First Distribution:
July 2016
Distribution Schedule:
Quarterly
Investor Funding Deadline:
May 20, 2015
Estimated Closing Date:
May 28, 2015
*Neither Hilton Worldwide nor its affiliates or subsidiaries have reviewed or endorsed any financial projections made in these materials.
Investment Details
Conor Acquisitions (the "Sponsor") plans to acquire the Property, which is a full-service hotel located in Joplin, MO. Realty Mogul investors are being provided the opportunity to invest in Realty Mogul 29, LLC. Realty Mogul 29, LLC will invest with Conor Capital Joplin LLC, which will control OM Capital Joplin LLC, the entity that will hold title to the Property.
The Property has historically operated as a Holiday Inn; however, the franchise agreement with the InterContinental Hotel Group that provides for this "branded flag" expired on April 4, 2015. The Seller, who the Sponsor believes is turning the Property over in a state of under-performance and in need of renovations, lacks the capital necessary to bring the Property up to the standards required to obtain another brand franchise arrangement, and has opted to sell the Property rather than operate it as an independent hotel. The Sponsor has had the Property under contract for several months while it has been working with Hilton Worldwide, Inc. ("HWI") on a DoubleTree by Hilton brand franchise agreement. During this time, the Sponsor has obtained further contract price reductions, from the Seller's original $6.3 million listing price down to $3.9 million, due to the projected renovation costs being well above those projected in the original offering. The Sponsor has obtained a preliminary approval from HWI for the Property to operate as a franchised Doubletree by Hilton, although a final agreement has yet to be executed; the Sponsor has as a condition of the purchase agreement for the Property that such a final agreement be entered into prior to closing of the purchase of the Property.
Currently there are 262 rooms for rent at the Property, contained in two buildings -- one five-story building and another two-story building. Since the Sponsor believes that 262 rooms is more than what is needed to support existing market demand, as part of the renovations required by HWI to obtain the DoubleTree by Hilton flag the Sponsor will be demolishing the two-story building, in addition to completing significant upgrades to both the interior and exterior of the remaining hotel. The demolition of the two-story building will in turn reduce the number of rooms for rent at the Property to 185. With respect to these renovations, the Sponsor has budgeted $6,132,000, or $33,146 per renovated room.
The Sponsor will handle all aspects of the investment including purchasing the Property, overseeing renovations associated with the Property Improvement Plan ("PIP") required by HWI and, ultimately, selling the Property. The Sponsor intends to employ an affiliate construction management team in Alpha Construction to supervise the renovations, along with a third party hotel management firm in Hotel Equities to oversee hotel operations. Hotel Equities currently manages over 50 hotels and most of the Sponsor's hotel assets.
Upon completion, the newly renovated product should allow for increases in both occupancy and average daily room rate ("ADR"). In addition to the improvements resulting from these renovations, the hotel management company is expected to enhance performance further by identifying operational inefficiencies and opportunities for cost savings.
The Sponsor intends to hold the Property for five (5) years before exiting the investment, though the hold period could be longer or shorter as it will largely be dictated by execution of the business plan. Realty Mogul investors have the opportunity to participate as equity stakeholders and earn a share of the cash flow and asset appreciation. Investors can expect to receive quarterly updates and distributions, with the first distribution expected in July 2016 and continuing on a quarterly basis thereafter.
This transaction represents a unique opportunity to invest in a full-service hotel that is being acquired at almost 60% below replacement cost. It is one of only two full-service hotels in the region and is anticipated to have an executed franchise agreement in place prior to the closing of the acquisition, with the DoubleTree by Hilton flag expected to be obtained by June of 2016.
Investment Highlights
Experienced Sponsor, Construction Management and Hotel Management Teams: The Sponsor, ranked in the top 100 of hotel owner/operators nationally in 2014 by hotelbusiness.com, is a second-generation hospitality real estate investment company based in Florida. Since inception the Sponsor has completed $59 million in hospitality-related acquisitions, including several with large renovation components. The Sponsor plans to hire Hotel Equities to manage the Property. Hotel Equities is a full-service hotel development and management company operating more than 50 hotels throughout North America and internationally. They currently manage most of the Sponsor's hotel assets and are also one of HWI's preferred managers. The Sponsor expects to hire an affiliate, Alpha Construction, to handle construction management. Alpha Construction has also worked on numerous projects with the Sponsor and has an experienced team of professionals with a diverse background in architecture, design and construction.
Well Located with Minimal Full-Service Competition: The Property is well located in close proximity to multiple corporate and leisure demand drivers. It is situated next to the multi-function Joplin Convention and Trade Center and adjacent to the I-44 and US 71 Interchange about 15 minutes from Joplin regional airport. The Property is one of two full-service hotels in the region and should have a strong full-service brand, assuming the DoubleTree by Hilton flag is obtained upon completion of the scheduled renovations. The other regional full-service hotel is a Hilton Garden Inn located about a mile northwest of the Property.
Favorable Basis: The Sponsor has the asset under contract for $3.9 million ($21k/room), with a total projected cost basis of $68K/room, which is well below the estimated replacement cost of $165k/room and represents a 59% discount to replacement value determined by an independent 3rd party appraisal. In addition, the purchase price is well below the original listing price of $6.3 million and the as-is value of $5.6 million per the appraisal completed in February 2015. Per the below Sales Comps table, recent comparable hotel trades averaged $115k/room, compared to the Property's basis/room of $68k. If you average only the bottom five trades that were taken from the aforementioned appraisal, the prices of which are listed net of the appraiser's adjustments, the resulting $88k/room average sale price is still well above the basis/room of the Property.
Upside Potential: The Property appears to have significant upside potential for an operator that implements an aggressive marketing campaign and an effective cost control program. Below we have included a summary of the trailing 12 month data as of December 31, 2014 for the Property and its comp set from a recent CBRE appraisal completed in February 2015. Upon comparing the average performance of the listed comparable properties (the "comp set") to that of the Property, it is clear that the comp set is outperforming the Property in most respects. Notably, the only other full-service comparable property was arguably the comp set's top performer, posting the highest ADR and revenue per available room ("RevPAR") penetrations (see "FAQs") as well as tying for the top occupancy penetration rate. The Residence Inn is a select-service hotel located adjacent to the Property; it posted the third strongest marks for both ADR and RevPAR penetrations, and was one of the other hotels in a tie for the top occupancy penetration. Furthermore, while the Property currently contains 262 rooms for rent, the average number of rooms for the hotels in the comp set is 92 (not including the Property). Only two of the seven hotels listed have more than 100 rooms, and the only true full-service competitor, the Hilton Garden Inn, has 96. This large discrepancy between the number of rooms at the Property and its comp set suggests that one of the issues that the Property has had with respect to reaching market level ADR and occupancy rates is that it has far too many rooms given the demand in this market; an issue that demolishing the two-story building and reducing the number of rooms at the Property to 185 is expected to address.
In addition to the aforementioned areas for improvement, the Property is currently operating inefficiently with a trailing 12 month net operating income ("NOI") margin of less than 1%, which is significantly lower than industry benchmarks that often surpass 20%. This discrepancy illustrates how efficient management can potentially increase NOI margins by streamlining many of the expenses through economies of scale.
Risks and Risk Mitigation*
Forward-Looking Statements: Investors should not rely on any forward-looking statements made regarding this opportunity, because such statements are inherently uncertain and involve risks. We use words such as "anticipated," "projected", "forecasted", "estimated", "prospective", "believes," "expects," "plans" "future" "intends,", "should," "can", "could", "might", "potential," "continue," "may," "will," and similar expressions to identify these forward-looking statements.
Illiquid Investment - Transfer Restrictions & No Public Market: The transferability of membership interests in Realty Mogul 29, LLC are restricted both by the operating agreement for that entity and by U.S. federal and state securities laws. In general, investors will not be able to sell or transfer their interests. There is also no public market for the investment interests and none is expected to be available in the future. Persons should not invest if they require any of their investment to be liquid. This is particularly important for persons of retirement age, who should plan carefully to assure that their assets last throughout retirement.
Risk of Achieving Forecasted RevPAR Growth: While the Property's business operations appear to have much room for improvement, there can be no assurance that the Sponsor will be able to effect the necessary improvements and operating efficiencies in line with those reflected in the Sponsor's projections. The Property is located in a competitive hotel market with most of the major franchises represented, including a directly competitive and recently constructed Hilton Garden Inn. HWI's interest in entering into a franchise agreement for the Property, despite the presence of the directly competing Hilton Garden Inn, could perhaps be seen as a vote of confidence that sufficient market demand exists to support both hotels. A conversation with the representative at HWI who handled the approval process of the Property's franchise agreement confirmed that HWI performed an in-house feasibility analysis of the market before approving the site and market for the new flag. While the Property's Year 3 projections for occupancy, ADR and RevPAR are greater than the comp set's trailing 12 month averages in the above table, it should be noted that when the Property itself is removed from those average calculations both ADR and RevPAR increase to the same value as the projections, with occupancy coming in only 1% short. For all three performance metrics, approximately half of the seven listed comparable properties operate at levels exceeding the Year 3 projections, and only one of those comps -- the Hilton Garden Inn -- is a full-service hotel similar to the Property.
Construction Risk with Property Operating Independently until Completion: Almost half of the transaction's total project cost is related to projected construction expenses. If the planned construction and renovations take longer than expected, or difficulties arise in their execution, then returns could be lower than projected. In addition, the draft of the DoubleTree by Hilton franchise agreement clarifies that the Property may not utilize the DoubleTree by Hilton flag until 75% of the planned construction is complete, and that this milestone must be reached prior to June 2016. Since the Holiday Inn flag expired on April 4, 2015, the Property will need to operate as an independent hotel until this 75% construction completion milestone is reached. The Sponsor has previously completed projects with similarly significant construction components, and has hired a construction management company that is also experienced with such major construction efforts, but there can be no assurance that their efforts with respect to the Property will be successful. HWI will have an in-house architectural/design/construction team guide the renovation process together with the Sponsor's design and general contractor teams as well. The Sponsor currently estimates that it will fully complete construction in April 2016, two months before the 75% completion deadline providing the Sponsor a buffer for unforeseen delays. To minimize any business interruptions caused by the construction, the Sponsor plans to complete renovations of the five-story tower before demolishing the two-story building to allow for the maximum number of available rooms at all times. While there is risk related to the expected negative impact that operating independently will have on the Property's performance in Year 1, the Sponsor's Year 1 projections take this into account by reducing RevPAR 47% from trailing 12 month levels, including a drop in occupancy from 54% to 30%. Furthermore, there is a chance that the Property's location next to the convention center, along with being one of only two full-service hotels in the region, may partially mitigate the impact that operating independently may have on the Property's performance.
New Development: There is risk associated with potential new development and the impact it would have on the Property's business operations. The local submarket has recently experienced new hotel construction with the Hilton Garden Inn and a Residence Inn added in 2006, followed by a Homewood Suites in 2012. In addition, as the Property is being converted from a Holiday Inn, the InterContinental Hotel Group has approved a replacement Holiday Inn in the market. Further market research, however, has suggested that there is limited land in the surrounding area for new development, especially in stronger locations with visibility from main roads, suggesting that any new projects may be situated in inferior locations. The newly approved Holiday Inn, for example, will reportedly be located behind an existing Comfort Inn and Suites that is itself located off a main road. In addition, the discount to replacement cost that this Property is being acquired at suggests that ground-up development may also be difficult to justify in this market, especially with respect to locations with good visibility and access.
Uncertainty Surrounding Future Sales Price There is risk associated with the Sponsor being unable to sell the Property as projected. The Sponsor estimates that a sale at the end of 5 years would involve 9.5% capitalization rate ("cap rate," the ratio of net operating income to market value). However, since the February 2015 CBRE appraisal utilizing an 8.5% cap rate in its valuation, and a 9.25% cap rate in its 10-year discounted cash flow valuation, the Sponsor's 9.5% cap rate assumption for year 5 appears reasonable. In addition, the average cap rate of the five sales included in the above Sales Comps table that cite a cap rate was 8.4%, with only one sale occurring at a cap rate in excess of the Sponsor's 9.5% projected exit cap.
Interest-Only Loan: The loan being used to acquire the Property is comprised of two tranches that each have interest-only portions of their respective terms, which means that there will be no reduction in the principal balance during those interest-only periods.
Bridge Loan and Refinance Risk: The bridge loan being used to acquire the Property will be comprised of two tranches, one having a term of 96 months and the other having a term of 36 months. The Sponsor plans to refinance this acquisition bridge loan at the end of Year 2 with a permanent loan, which would be subject to the terms of a separate loan agreement. There is a risk that capital market conditions will deteriorate during the time of any expected refinancing, which deterioration would adversely impact the Sponsor's ability to obtain replacement financing. There can be no assurance that the terms and amount of any such permanent loan, if obtained, will not be materially less favorable than the anticipated terms and amount of such a permanent loan that are projected by the Sponsor.
Rising Interest Rates: The Federal Reserve has methodically reduced the amount of stimulus it was earlier injecting into the U.S. economy, and has signaled that increases in the federal funds rate may be forthcoming. This could potentially lead to rising interest rates offered by other lenders and could have an effect both on the future value of the property (since higher loan interest rates might mean that potential buyers would face proportionately higher debt service expenses), and the terms and proceeds of the projected debt financing that will be used to refinance the acquisition bridge loan estimated to occur at the end of Year 2 of the hold period. This risk will be partially mitigated if the ADR and income for the property increase as projected, which could partially offset the effects of future interest rate increases.
Prepayment Penalty Risk: While the loan being used to acquire the Property will not be subject to a prepayment penalty, the Sponsor expects that the permanent loan that will be used to refinance the acquisition loan after Year 2 of the hold period will be subject to some sort of prepayment penalty, subject to the terms of the permanent loan's respective loan agreement. This risk is partially mitigated by the probability that, if interest rates rise between the funding of this permanent loan and a subsequent sale of the Property, an assumable fixed-rate loan at a below then-market interest rate should be appealing to a potential buyer. The Sponsor expects that a permanent loan will allow for an assumption subject to a 100 basis point assumption fee, which the Sponsor has assumed that upon a sale of the Property (after the five (5) year projected hold period), the buyer will pay.
Management Risk: Investors will be relying solely on the manager of Conor Capital Joplin, LLC for the execution of its business plan. That manager in turn may rely on other key personnel with relevant experience and knowledge, including contractors and consultants. Members of Conor Capital Joplin, LLC (including Realty Mogul 29, LLC) will agree to indemnify the manager in certain circumstances, which may result in a financial burden if any litigation results from the execution of the business plan. While the manager of Conor Capital Joplin, LLC has significant operating experience, Conor Capital Joplin, LLC was recently formed and has no significant operating history or record of performance.
Manager of Realty Mogul 29, LLC Will Participate in Sponsor's Promote Interest: The manager of Realty Mogul 29, LLC (or one of its affiliates) will be entitled to a participation in the value of any excess distributable cash flow and any appreciation of the Property realized upon its sale. This could lead to a potential conflict of interest between the manager and Realty Mogul 29, LLC. Investors must recognize and agree to waive and bear the risk of this conflict of interest. Realty Mogul 29, LLC is pursuing a venture capital strategy through investments in operating companies that manage and develop real estate. The manager of Realty Mogul 29, LLC is expected to be treated as an investment adviser exempt from federal or state registration under this strategy.
Uncertain Distributions: The manager of Conor Capital Joplin, LLC cannot offer any assurances that there will be sufficient cash available to make distributions to its members (including Realty Mogul 29, LLC) from either net cash from operations or proceeds from the sale of the asset. That manager, in its discretion, may retain any portion of such funds for property operations or capital improvements.
Risk of Interest Charges or Dilution for Capital Calls: The amount of capital that may be required by Conor Capital Joplin, LLC from Realty Mogul 29, LLC is unknown, and although Conor Capital Joplin, LLC does not require that its members contribute additional capital to it, it may from time to time request additional funds in the form of additional capital. Realty Mogul 29, LLC does not intend to participate in a capital call if one is requested by Conor Capital Joplin, LLC and in such event the Manager of Conor Capital Joplin, LLC may accept additional contributions from other members of Conor Capital Joplin, LLC. Amounts that the manager of Conor Capital Joplin, LLC advances on behalf of Realty Mogul 29, LLC will be deemed to be a manager loan at an interest rate of 10%. Amounts that are contributed by existing or new members will be deemed to be additional capital contributions, in which case Realty Mogul 29, LLC's interest in Conor Capital Joplin, LLC will suffer a proportionate amount of dilution.
General Economic and Market Risks: While the Sponsor has conducted significant research to justify the intended rental rates and sales price relative to comparable properties in the market, there can be no assurance that investor sentiment will be favorable, or that purchase financing to a buyer will be readily available, when the Sponsor attempts to sell the Property. The real estate market is affected by many factors, such as general economic conditions, supply and demand for real estate investments, interest rates, the availability of financing, and other factors, all of which are beyond the control of both Realty Mogul and Conor Capital Joplin, LLC.
*The above is not intended to be a full discussion of all the risks of this investment. Please see the Risk Factors in the Investor Document Package for a discussion of additional risks.
THIS OVERVIEW CONTAINS REGISTERED TRADEMARKS, INCLUDING DOUBLETREE BY HILTON®, THAT ARE THE EXCLUSIVE PROPERTY OF HILTON WORLDWIDE, INC. ("HWI") AND ITS SUBSIDIARIES AND AFFILIATES. NONE OF HWI, ITS PARENTS, SUBSIDIARIES OR AFFILIATES OR ANY OF THEIR RESPECTIVE OFFICERS, DIRECTORS, MEMBERS, MANAGERS, STOCKHOLDERS, OWNERS, AGENTS OR EMPLOYEES, WHICH WE REFER TO COLLECTIVELY AS THE "HILTON PARTIES," IS AN ISSUER OR UNDERWRITER OF THE SECURITIES BEING OFFERED HEREBY, PLAYS (OR WILL PLAY) ANY ROLE IN THE OFFER OR SALE OF OUR SECURITIES, OR HAS ANY RESPONSIBILITY FOR THE CREATION OR CONTENTS OF THIS OVERVIEW. IN ADDITION, NONE OF THE HILTON PARTIES HAS OR WILL HAVE ANY LIABILITY OR RESPONSIBILITY WHATSOEVER ARISING OUT OF OR RELATED TO THE SALE OR OFFER OF THE SECURITIES BEING OFFERED HEREBY, INCLUDING ANY LIABILITY OR RESPONSIBILITY FOR ANY FINANCIAL STATEMENTS, PROJECTIONS OR OTHER FINANCIAL INFORMATION OR OTHER INFORMATION CONTAINED IN THIS OVERVIEW OR OTHERWISE DISSEMINATED IN CONNECTION WITH THE OFFER OR SALE OF THE SECURITIES OFFERED BY THIS OVERVIEW. YOU MUST UNDERSTAND THAT, IF YOU PURCHASE OUR SECURITIES IN THIS OFFERING, YOUR SOLE RECOURSE FOR ANY ALLEGED OR ACTUAL IMPROPRIETY RELATING TO THE OFFER AND SALE OF THE SECURITIES AND THE OPERATION OF OUR BUSINESS WILL BE AGAINST US (AND/OR, AS MAY BE APPLICABLE, THE SELLER OF SUCH SECURITIES) AND IN NO EVENT MAY YOU SEEK TO IMPOSE LIABILITY ARISING FROM OR RELATED TO SUCH ACTIVITY, DIRECTLY OR INDIRECTLY, UPON ANY OF THE HILTON PARTIES.
Address:
3615 Range Line Rd., Joplin, MO 64804
Year Built:
1979
Property Type:
Hospitality
Number of Rooms:
262 rooms (185 rooms Post Renovation)
Number of Stories:
Five
Parking:
369 surface spaces
Major Amenities:
Day Spa
Two Restaurants
Fitness center
Business center
Indoor & Outdoor Pools
Laundry facilities
Property Highlights
Built in 1979, the Property is a full-service, interior corridor, atrium design hotel with 262 rooms for rent contained in both a two- and five-story building. As part of HWI's requirements to obtain the DoubleTree by Hilton flag, the Sponsor plans to demolish the two-story building upon completion of renovations to the five-story tower, which will reduce the number of rooms for rent at the Property to 185.
Adjacent and attached to the five-story tower is the commercial building which contains two restaurants, the registration lobby, atrium, business center, a leased day spa, an outdoor pool and 17,500 SF of flexible meeting and banquet space.
The indoor pool and exercise room are self-contained in a separate building attached to the back of the five-story tower.
The Property sits on a 9.37 acre parcel with Interstate 44 frontage.
The market information below is from a CBRE Appraisal Report dated February 24, 2015.
The Property is located in Joplin, MO on 9.37 acres along Interstate 44 at the intersection of South Range Line Road (US Hwy 71), which has a daily traffic count of over 23,000 cars per day. It is situated next to the multi-function Joplin Convention and Trade Center, is about 15 minutes from Joplin regional airport, and is 20 minutes from Missouri State University (MSSU).
The Property benefits from both corporate and leisure demand drivers. Corporate demand is driven by several major regional employers located in close proximity including Conway Truckload, General Mills, Eagle-Picher, Tamko, Mercy and Freeman Hospitals. Leisure guests benefit from surrounding restaurants, shops and entertainment venues such as the North Park Mall, Candy House Chocolate Factory and Schifferdecker Golf Course. There are several industries in Joplin that generate room demand however both Joplin's and the Property's economic performance is in most part due to its location on a major trade route, Interstate 44.
In most markets, overall demand varies based on the nature of travel which is typically identified as one of three different segments: Corporate, Group/Meeting and Leisure travelers. According to PKF Consulting, a national hospitality consulting firm, the competitive market and subject's market segmentation is estimated to be the following: 57% Commercial; 19% Meeting/Group, 18% Leisure, 6% Other. Commercial is the largest demand driver for this market. Joplin's hotel market performs in line with the national average at 64% occupancy and seasonality in demand has peak months occurring during the summer and off-peak during the winter.
Joplin Overview
The market information below is from the U.S. Census Bureau and the Official Joplin, MO Website: http://www.joplinmo.org/.
Joplin is located in southern Jasper County and northern Newton County in the southwestern corner of the US state of Missouri. Joplin is the largest city in Jasper County, though it is not the county seat. As of the 2010 census, the city population was 50,150, but with the recent annexation of Silver Creek, the population is now estimated at 51,186. In 2011, the surrounding Metropolitan Statistical Area had an estimated population of 176,849. According to the City's 2010 Comprehensive Annual Financial Report, the top employers in the city are Freeman Health System, Con-Way Truckload, Mercy Hospital Joplin, Joplin School District, Eagle-Picher and Wal-Mart. Interstate 44 connects Joplin with Springfield and St. Louis to the east, and Tulsa and Oklahoma City to the west. US 71 runs east of the city, connecting Joplin to Kansas City to the north and Fort Smith, Arkansas to the south. The segment from Kansas City to Joplin was designated Interstate 49 in December 2012. The Joplin Regional Airport provides multiple daily round trip flights to Dallas/Fort Worth, operated by American Eagle Airlines. Joplin is served by the mainline of the Kansas City Southern (KCS) railroad, as well as by branch lines of BNSF Railway and Missouri and Northern Arkansas Railroad (MNA).