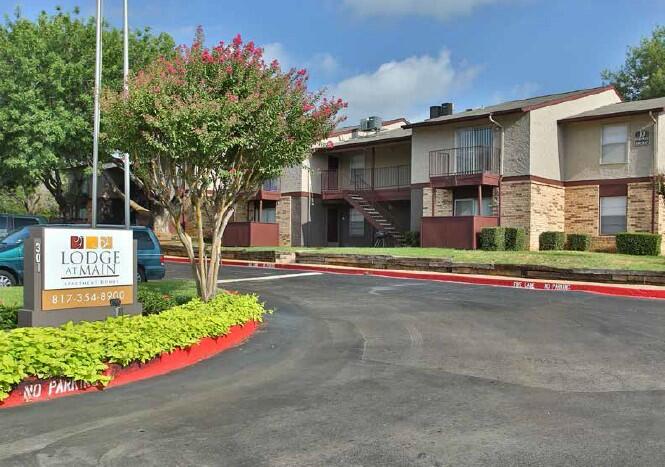 Multifamily
Lodge at Main Apartments
Dallas/Forth Worth, TX
INVESTMENT STRATEGY
Value-Add
Management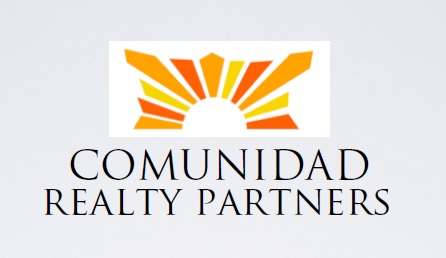 Comunidad Realty Partners
Comunidad Realty Partners ("CRP") is an experienced multifamily operator in the Texas market. CRP's current portfolio includes over 3,000 apartment units located in Texas (San Antonio, Austin, Dallas, Houston, Carrollton and Irving) with a total market value of approximately $150 million.
Comunidad Realty Partners is a dynamic real estate investment firm specializing in multifamily apartment communities in densely-populated Hispanic neighborhoods. The core to its investment strategy is creating culturally-relevant, inclusive communities that are tailored to the various ethnicities living at its communities. The company specializes in acquiring and repositioning apartments in infill locations and implementing its proprietary cultural management platform, which includes specific cultural upgrades and community-oriented resident services and programs. CRP uses its multifamily lifestyle brand "Buena Vida Community" at its properties to represent its mission of delivering an unparalleled experience of enhanced multifamily living by providing more than just a home but a lifestyle.
The firm was founded on a simple principle - enrich lives through enhancing communities while creating value for all stakeholders involved. The firm takes a holistic approach to its investments through symbiotic stakeholder integration of residents, staff, vendors, the greater community, the environment, and investors in order to truly maximize economic and social returns. Its investment philosophy is predicated on fostering innovative lifestyle improvements that align with its residents wants and needs and differentiate the living experience in order to create long-term value for residents and communities in a socially responsible way. In addition, the firm is focused on "green" environmental improvements that reduce its properties' energy footprint while reducing utility costs for residents.
Comunidad Realty Partners invests in workforce housing assets that can create valuable lifestyle opportunities for its working class residents and serve as a vehicle for social impact and environmental sustainability. CRP's core strategy is to reposition underperforming properties into performing ones by:
Improving the condition and energy efficiency of the physical property
Employing institutional management strategies that will enhance property operations
Incorporating cultural strategies that make the property relevant to its residents
CRP has an investment strategy that focuses on the middle of the apartment market sector and invests in workforce housing assets. With institutional investors focused primarily on the upper segment and federal policymakers on the lower, workforce housing in the middle of the rental housing pack comprises 70.5% of national multifamily housing stock and has gone largely untapped by professional operators in relation to the overall market representing an opportunity to take advantage of the inefficiencies that exist within this segment of the market and paving a way for professional management to carve a niche in an otherwise commoditized, homogeneous market of workforce multifamily properties.
CRP's investment strategy is predicated on creating culturally-relevant communities that cater to the ethnic makeup of its properties. The company specializes in acquiring and repositioning apartments in infill locations and implementing its proprietary cultural management platform, which includes specific cultural upgrades and community-oriented resident services and programs. The firm has particular expertise and an extensive background within the Hispanic marketplace, which enables it to uniquely tailor aspects of its product and service offering to the cultural idiosyncrasies and nuances of the growing Hispanic demographic. The firm is also proud of its many products and services that are culturally specific to African-American, Asian, Middle Eastern, and other ethnicities living within its communities and that support its mission of providing all-inclusive, tailored workforce housing. This targeted approach to providing a relevant living experience enables CRP's properties to provide a differentiated product in the marketplace and more than just a home but a lifestyle. As a result, this approach greatly promotes community, improves resident satisfaction, and increases resident retention. From an investment standpoint, these unique operational dynamics translate into consistency of cash flows and certainty of income with less investment volatility while improving dividend stability.
http://www.comunidadpartners.com/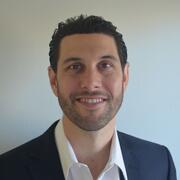 J. Antonio Marquez
Managing Partner
J. Antonio Marquez serves as Principal and Managing Partner of Comunidad Realty Partners, a Quez Capital company. He is responsible for strategic planning, capital raising efforts, and sourcing acquisition opportunities for the firm. He is involved in business plan formation on new acquisitions, value-add strategy implementation, and Hispanic marketing efforts. Mr. Marquez has 15 years of experience with his family's group of companies targeting the Hispanic demographic. He has been involved in over $130 million in commercial/multifamily real estate transactions working with GE Capital, Goldman Sachs, and Principal Real Estate Investors. He has over 10 years of experience managing his family's commercial portfolio totaling over 1.5 million square feet of office, retail, and industrial space and valued over $110 million. Mr. Marquez graduated cum laude from California Polytechnic – San Luis Obispo and attended the University of Southern California's Lusk Center for Real Estate where he focused his postgraduate studies in urban real estate with emphasis in affordable/workforce housing through the Stan Ross Program in Real Estate.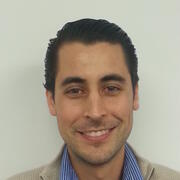 Santiago Rivera Torres
Managing Director
Santiago Rivera Torres is a Managing Director at Comunidad Realty Capital. He oversees day to day operations across the portfolio including capital improvement projects, ancillary income services and cultural services & programs implementation. He also is involved in establishing and developing the firm's commercial partnerships and strategic alliances as well as supporting capital raising efforts and investor relations. Mr. Rivera Torres has worked in the Real Estate and Construction sector in Mexico and U.S. for the last 12 years; his experience ranges from working on family-owned projects on beachfront developments in Baja to residential and low income housing projects in Northern Mexico and retail development in Cabo San Lucas. The Rivera Torres family has been involved in $3 billion USD in housing (400,000 units), hotels & resorts, industrial parks, retail/mall development, and infrastructure development throughout Mexico. In addition, he headed the sales effort for GlobalSolar, a Mexican green technology company specializing in energy-efficient and environmentally sustainable equipment for housing developments throughout Mexico. While he led the sales effort, the company quickly grew to become the largest provider of green technologies to the construction sector in Northern Mexico. Mr. Rivera Torres has a long lineage of real estate experience joined Quez Capital Interests in the early summer of 2012 after learning of their philosophy and Hispanic based multi-family business model.
Property
At A Glance
Investment Strategy:
Buy and Hold
Projected Hold Period:
3 - 5 years
Total Project Budget:
$13,520,630
Property Type:
Multifamily
Number of Units:
208 units
Net Rentable Area:
166,432 square feet
Cap Rate (Trailing 12-Month):
6.5%
Cap Rate (Year 1):
6.8%
Distributions to Realty Mogul 36, LLC:

8% preferred return,
then 70/30 split to a 16% IRR,
then 60/40 split thereafter

Projected IRR:
15.5% - 16.6%
Projected Avg Cash on Cash:
8.8% - 9.3%
Projected Equity Multiple:
1.90x - 1.98x
Projected First Distribution:
August 2015
Distribution Schedule:
Quarterly
Investor Funding Deadline:
February 16, 2015
Estimated Closing Date:
February 23, 2015
Investment Details
Comunidad HMV 14, LLC (the "Company") plans to acquire, renovate and reposition the Lodge at Main Apartments the ("Property"), a 208-unit multifamily property located in Dallas/Fort Worth, Texas. Realty Mogul investors are being provided the opportunity to invest in Realty Mogul 36, LLC. Realty Mogul 36, LLC, will be making an investment in Comunidad HMV 14, LLC, the entity that will hold title to the Property.
Through Comunidad HMV 14, LLC, Comunidad Realty Partners Management LLC ( the "Manager") will handle all aspects of the investment including acquiring the property, completing a renovation program, and ultimately selling the asset. The Manager plans to raise in-place rents as leases expire by capitalizing on the strong recent leasing activity which has averaged $43 over in-place rents. Additionally, the Manger will be renovating 100 of the 208 units as leases expire to bring the units in line with the rents being achieved by competitive properties in the submarket. The Manager has budgeted $300,000 ($3,000 per unit to be renovated) for interior renovations, which include new appliances, flooring, cabinets, fixtures and lighting. In addition to the interior renovations, $250,000 will be spent on exterior improvements which should increase the overall appearance of the Property. For the exterior work, the Manager is planning to add new paint/carpentry, signage, landscaping, clubhouse renovations, parking lot repairs, conversion of the sports court to a soccer court, gutters, retaining walls, BBQ/picnic tables and pool upgrades/furniture. In addition to implementing a renovation program at the Property, the Manager will be focused on making culturally significant upgrades that should be attractive to the already large Hispanic tenant base. The Manager specializes in creating multifamily communities in densely populated Hispanic neighborhoods in which the upgrades and amenities reflect the needs and desires of the tenants.
The Company intends to hold the property for approximately five (5) years before exiting the investment, although the hold period could be longer or shorter. Realty Mogul investors have the opportunity to participate as equity stakeholders and earn a share of the cash flow and appreciation. Investors can expect to receive quarterly updates and distributions starting in August 2015.
This transaction represents a unique opportunity to invest in a well located multifamily property with existing in-place cash flow, while also offering investors value-add potential through a strategic culturally-oriented renovation program.
Investment Highlights
Located Near Demand Drivers and Transportation Routes: DFW Airport is two miles to the east and generates an economic impact of more than $31.6 billion annually while creating 143,000 full-time jobs. Also nearby is the Harris Methodist Hospital and the Great Southwest Industrial Park, one of the largest industrial submarkets in Texas with over 68 million square feet of industrial facilities. Situated nearby SH-183, SH-360, and SH-121, the Property is surrounded by several of DFW's major transportation thoroughfares. Additionally, many of these traffic arteries are being improved through the North Tarrant Express, a $2 billion state project to reconstruct and add lanes on I-35W, Loop 820, and SH-121/183.
Rental Upside Demonstrated: The seller has completed upgrades on eight units at the Property which are currently generating rental premiums as high as $70 when compared to in-place rents on unrenovated units.​ The Sponsor intends to complete a strategic renovation program on an additional 100 units in order to capture the associated rental premiums.
Experienced Sponsor

: The Sponsor is an experienced multifamily operator who has completed over $158 million in transactions. They specialize in implementing cultural upgrades and programs that are tailored to predominantly Hispanic tenant bases, such as providing ESL classes, health/childcare education, immigration assistance, converting tennis courts to soccer courts, enhancing community space for BBQ/picnic areas, and upgrading the clubhouse for event facilities to host birthdays and other festive holidays. 30-40% of the existing tenant base is Hispanic, so the cultural-focused upgrades are expected to be well received.

Attractive Cap Rate and Basis:

The Company is acquiring the property for $12,375,000, or $59K per unit, at a 6.5% cap rate based on trailing 12 month NOI. Sales comparables indicate that comparable product has been trading at sales prices of $58k-$77k per unit at cap rates below 6.0% on average. Additionally, the recently completed appraisal concluded an "as is" value of $12,625,000, or $61K per unit.
Risks and Risk Mitigation*
Forward-Looking Statements: Investors should not rely on any forward-looking statements made regarding this opportunity, because such statements are inherently uncertain and involve risks. We use words such as "anticipated," "projected", "forecasted", "estimated", "prospective", "believes," "expects," "plans" "future" "intends,", "should," "can", "could", "might", "potential," "continue," "may," "will," and similar expressions to identify these forward-looking statements.
Illiquid Investment - Transfer Restrictions & No Public Market: The transferability of membership interests in Realty Mogul 36, LLC are restricted both by the operating agreement for that entity and by U.S. federal and state securities laws. In general, investors will not be able to sell or transfer their interests. There is also no public market for the investment interests and none is expected to be available in the future. Persons should not invest if they require any of their investment to be liquid. This is particularly important for persons of retirement age, who should plan carefully to assure that their assets last throughout retirement.
Renovation Risk: The Company intends to renovate 100 units (48% of the total) at the Property within the first 12 months of ownership, which equates to approximately 8.3 renovated units per month. If the renovations take longer than expected or difficulties arise in their execution, returns could be lower than projected. Mitigating this risk is the fact that the underwriting assumes a renovation timeline of 18 months, which equates to a more conservative figure of approximately 5.5 renovated units per month. The underwriting also assumes that only half of the units being renovated in any given month generate any revenue that month.
Decrease in Rents or Occupancy:

One of the risks associated with this transaction is the possibility of a significant decline in rents or occupancy. This risk is mitigated by two factors: 1) historical occupancy at the Property since 2011 has averaged 95%, and 2) once completed, the renovations are expected to increase the attractiveness of the Property to potential renters.

Interest-Only Loan Payments: The loan being used to acquire the Property is interest-only for the first year of operations, which means that there will be no reduction in the principal balance during that initial period.
Management Risk: Investors will be relying solely on the Manager for the execution of its business plan. That Manager in turn may rely on other key personnel with relevant experience and knowledge, including contractors and consultants. Members of Comunidad HMV 14, LLC (including Realty Mogul 36, LLC) will agree to indemnify the Manager in certain circumstances, which may result in a financial burden if any litigation results from the execution of the business plan. While the manager of Comunidad HMV 14, LLC has significant operating experience, Comunidad HMV 14, LLC is a newly formed company and has no operating history or record of performance.
Uncertain Distributions: The Manager of Comunidad HMV 14, LLC cannot offer any assurances that there will be sufficient cash available to make distributions to its members (including Realty Mogul 36, LLC) from either net cash from operations or proceeds from the sale of the asset. That Manager, in its discretion, may retain any portion of such funds for property operations or capital improvements.
Risk of Interest Charges or Dilution for Capital Calls: The amount of capital that may be required by Comunidad HMV 14, LLC from Realty Mogul 36, LLC is unknown, and although Comunidad HMV 14, LLC does not require that its members contribute additional capital to it, it may from time to time request additional funds in the form of additional capital. Realty Mogul 36, LLC does not intend to participate in a capital call if one is requested by Comunidad HMV 14, LLC and in such event the Manager of Comunidad HMV 14, LLC may accept additional contributions from other members of Comunidad HMV 14, LLC. Amounts that the Manager and/or the contributing members of Comunidad HMV 14, LLC advance on behalf of the Company will be deemed to be member loans at an interest rate of 10% or to be additional capital contributions. In the case they are deemed to be additional capital contributions, Realty Mogul 36, LLC's interest in Comunidad HMV 14, LLC will suffer a proportionate amount of dilution.
General Economic and Market Risks: While the Company has conducted significant research to justify the intended rental rates and sales price relative to comparable properties in the market, its best efforts to forecast economic conditions cannot state for certain whether or not investor sentiment and the capital markets will be favorable to the property at the intended disposition date. The real estate market is affected by many factors, such as general economic conditions, the availability of financing, interest rates and other factors, including supply and demand for real estate investments, all of which are beyond the control of the manager of Comunidad HMV 14, LLC.
*The above is not intended to be a full discussion of all the risks of this investment. Please see the Risk Factors in the Investor Document Package for a discussion of additional risks.
Address:
301 Fair Oaks Blvd
Euless, TX 76039
Submarket:
Hurst-Euless-Bedford
Year Built:
1979
Current Occupancy:
91%
Number of Units:
208 units
Net Rentable Area:
166,432 square feet
Buildings:
13 two-story buildings
Parking:
445 total spaces
In Place Rent Per Unit:
$697
Effective Rent Per Square Foot:
$0.87
Unit Mix and Rents

UNIT TYPE
TOTAL
UNITS
UNIT SF
TOTAL SF
IN PLACE
RENTS

PSF

1 x 1
32
504
16,128
$573
$1.14
1 x 1
64
700
44,800
$617
$0.88
2 x 2
56
880
49,280
$736
$0.84
2 x 2
56
1,004
56,224
$819
$0.82
TOTAL/AVG
208
800
166,432
$697
$0.87
Property Highlights
The Property has been institutionally owned for over 10 years, with $200,000 being spent in the last two years on exterior upgrades, including roof replacement and less than $25K in deferred maintenance.
The Property is located within walking distance to an Albertson's supermarket, a Kroger grocery store and other retail amenities.
The Property is proximate to employment centers such as the Dallas/Fort Worth International Airport, the Harris Methodist Hospital, and the Great Southwest Industrial Park, one of the largest industrial submarkets in Texas with over 68 million SF of industrial facilities.
The Property lies within the The Hurst-Euless-Bedford Independent School District, which enrolls more than 22,000 students, an 8% growth over the last five years, and employs more than 1,300 teachers. Residents of The Lodge at Main enjoy walkability to the adjacent, highly rated, North Euless Elementary, and close proximity to both Euless Junior High School and Trinity High School.
Amenities at the Property consist of a pool, sports court, business center, picnic areas with BBQ grills and a playground.
The Property is located in close proximity to multiple major DFW transportation routes such as SH-360, SH-121, SH-183 and SH-114.
The Property is located centrally in the Mid-Cities area of DFW approximately 30 minutes from Dallas, 25 minutes from Fort Worth, and 15 minutes from either Arlington or Irving.
Dallas/Forth Worth Market Overview
Dallas/Fort Worth ("DFW") is the fourth largest metro area in the country with an estimated population of 6.7 million residents, according to recent estimates by the U.S. Census Bureau. The DFW population has grown by more than one million residents for each of the past two decades and has already surpassed the one million mark so far this decade. DFW added nearly one million new residents from 2004 to 2010, ranking the area as the fastest growing metro in the U.S. From 2010 to 2012, DFW also experienced the largest numeric gain of any U.S. metro area, increasing its population by 117,900 residents in 2011 and 129,400 in 2012, based on the U.S. Census Bureau. Population growth in the Dallas/Fort Worth region is expected to remain positive well into the future – far exceeding national population growth rates.
The DFW unemployment rate as of November 2014 is 4.6%, a decrease of 110 basis points since November 2013 and continues to sit below the national average of 5.5%. For the year ending November 2014, DFW maintained job growth of 3.5% with 111,500 new jobs created. For the year-over-year November 2014 period, the Professional and Business Services sector led the way in DFW, adding 35,100 new jobs. Following was Trade, Transportation and Utilities, which increased by 26,000.
Dallas/Forth Worth Multifamily Market Overview
The market information below is provided by the 4Q2014 Marcus & Millichap Apartment Research Report:
While apartment completions in Dallas/Fort Worth have increased, the vacancy rate has retreated to its lowest level on record since 2001. Tightening in the market can be attributed to positive job creation, and nation-leading net migration and household formation, which have driven renter demand to new heights.
Forecast from the 4Q2014 Marcus & Millichap Apartment Research Report:
Dallas/Fort Worth payrolls are projected to rise 3.6% in 2014 with the addition of 111,300 jobs. During 2013, local employment grew 2.4%

Builders are projected deliver 18,200 apartments to the Metroplex this year. The forecast reflects a 40% increase from 2013 and the most sizable annual addition since 2000. New developments are expected to be focused north of the LBJ Freeway along the Dallas North Tollway and North Central Expressway.

Apartment vacancy in the market will close 2014 at an estimated 5.2%, down 40 basis points for the year. In 2013, the vacancy rate declined 70 basis points.
Effective rents in the Metroplex should rise 5.3%in 2014 to $908 per month. Through 2013, effective rents in the market gained 4.4%
Hearst-Euless-Bedford Submarket Overview
The Lodge at Main is positioned within the Hurst/Euless/Bedford submarket. At the close of the fourth quarter 2014, the submarket maintained average occupancy of 95.3%. Communities in the Hurst/Euless/Bedford submarket experienced annual rent growth of 5.7% for the year. At the end of the fourth quarter, properties in the submarket posted average rents of $811 per month.
DFW Hispanic/Latino Market Facts
Sources: Pew Research Hispanic Trends Project, Texas Department of State Health Services and the Texas State Data Center
The DFW MSA has the sixth largest Hispanic population in the country
With 1.7 million residents, the Hispanic cohort represents 28% of the total population of the DFW MSA
The Hispanic population is expected to grow by 53% by 2020
By 2030, Hispanics are expected to comprise 45% of the Dallas population