Retail
Waterside Commons Retail Center
Richmond, TX
INVESTMENT STRATEGY
Value-Add
Management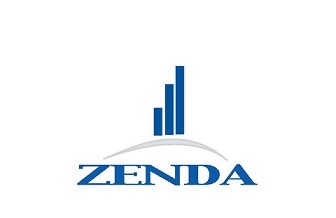 Zenda Properties
Zenda Properties ("Zenda"), based in Montreal, Quebec, was formed by Gerald Levy in 1992. Gerald Levy is also a lawyer, licensed to practice in both the province of Quebec and the state of Arizona. Mr. Levy has over 30 years of experience as owner, manager and advisor, both in Canada and the United States.
Zenda was formed to invest in and manage real estate in its own name, with partners and with investors. Over the last 30 years, Zenda has earned a successful track record in all facets of commercial office, retail and industrial real estate development and management. They have developed extensive expertise in establishing and managing co-investment relationships. Zenda has been acquiring and managing commercial real estate properties in the US and Canada for over 30 years and has acquired over $125 million of properties in the last 10 years. Zenda currently owns and manages over 815,000 rentable square feet of retail, office, and industrial properties across the US and Canada.
Zenda has the experience and acumen required to deal with the cyclical nature of the real estate market. Whether the issue is a potential investment or finding a solution to an existing real estate problem, Zenda has the necessary hands-on expertise and tools to take the right course of action. The experience gained as owners, developers, investors, lawyers, managers and consultants gives Zenda a unique perspective and a broader viewpoint of real estate issues and opportunities.
This is the second opportunity for Realty Mogul investors to invest alongside this management team.
http://www.zenda.ca/
William Levy - Vice President of Zenda Properties

Michael Levy - Vice President of Asset Management

Poliana Dutu – Controller

Jorge Runciman - Accounting Bookkeeper

Taline Kilejian – Administrator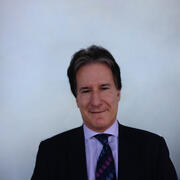 Gerald Levy - President of Zenda Properties
Gerald E. Levy is an attorney licensed to practice in the Province of Quebec and in the State of Arizona. Gerry has been practicing law in Quebec and Arizona, specializing in real estate, since 1977.
Gerry moved from Tucson, Arizona to Montreal, Quebec in 1986 and joined
Canderel
Ltd., a real estate development company, as Legal Counsel and Vice-President responsible for the administration of its Montreal operations.
In 1992, Gerry began to provide consulting expertise to various individuals and corporations and other professionals in the field of real estate, marketing and general business administration. In addition, Gerry created several partnerships to acquire, develop and manage real estate projects in the United States and Canada.
William Levy - Vice President of Zenda Properties
William graduated with a Bachelor of Commerce from McGill University in 1999. He spent much of the next 3 years working part-time for Zenda assisting in the creation of Zenda Properties G.P. and aiding in the acquisition of Zenda's first properties.
In 2003, William graduated from York University's
Schulich
School of Business with an M.B.A. specializing in Real Estate Finance and Investment. In January 2004, William joined
Zenda
on a full-time basis as the company's Financial Analyst.
Since 1999, William has been intricately involved in all aspects of real estate investing and ownership, including acquisitions, development, property management, and dispositions. During that time
Zenda
has bought, developed, managed, and sold almost $100 million of commercial real estate.
Michael Levy - Vice President of Asset Management
Michael graduated from McGill University in 2006. He then went on to work as a financial analyst in the Montreal office of Montrose Mortgage, a national, full service mortgage banking organization and brokerage firm. As an analyst, Michael was involved in many areas of real estate underwriting including construction financing, residential, retail and office financing, property analysis, market sensitivity analysis, loan renewals, and negotiating with institutional clients and investors. In the fall of 2007 Michael went on to work as the in-house leasing agent and property manager for a regional commercial/residential landlord. His responsibilities were varied including, but not limited to marketing both the company as well as available space, negotiating, structuring and drafting leases for all property types as well as the typical responsibilities of a commercial/residential property manager. Michael joined Zenda in 2009 and his responsibilities are primarily focused on local acquisitions, development projects and both asset and property management as well as the general marketing of The Zenda Group.
Poliana Dutu – Controller
Poliana graduated with a Bachelor of Commerce and majored in accounting from Concordia University in 2004. She is presently a candidate to the order of CGA of Quebec. Poliana began her career in Real Estate Accounting by working for the real estate division of Buffalo Jeans for two years where she performed various accounting functions, with a focus on property acquisitions. In 2005, she moved on to work as Assistant Controller for a multi-entity North American property management firm with a vast portfolio of commercial and residential properties located in Canada and the United States. In addition to overseeing all the financial matters and preparing the financial statements of the various entities, Poliana was involved in the management of the properties, acting as a liaison between owners, leasing agents, property managers and tenants. In 2009, Poliana joined Zenda as Controller where she manages the accounting team and is actively involved in all the property management aspects of the company.
Maria Rupnik – Manager
Maria has extensive experience in all aspects of real estate, with particular emphasis on lease administration, accounting and tenant/supplier relations. Maria worked at Laurentian Bank as the executive assistant to the Vice-President of Information Systems for six years. In 1993, Maria moved on to work for an international real estate developer with properties located both in Canada and the United States. Maria was involved in property management and investor relations in addition to performing many of the accounting functions. In 1996, Maria joined Zenda in the role of administrator and has been actively involved in all property acquisitions, management and sales.
Jorge Runciman - Accounting Bookkeeper
Jorge has over 10 years of accounting experience, working in the full accounting cycle at various companies both in North and South America. His main responsibilities included analyzing financial statements and preparing accruals as well as bank reconciliations. Jorge joined the Zenda team in 2011, where he continues to develop his accounting skills. He works directly with the controller and is responsible for the preparation of lease abstracts, tenant payments and payables.
Taline Kilejian – Administrator
Taline has office administration and accounting experience. Taline worked for a major middle-Eastern kitchen and laundry equipment supplier for eight years. Her primary responsibilities included correspondence with suppliers and clients as well as accounting. In 2007, Taline joined Zenda, where she has continued to develop her accounting and investor relations skills.
Property
At A Glance
Investment Strategy:
Buy and Hold
Hold Period:
5-10 years
Total Project Budget:
$9,200,000
Property Type:
Retail
Net Rentable Area:
39,779 square feet
Distributions to Realty Mogul 12, LLC:
8% preferred return with excess cash flow and appreciation shared 75/25
Purchase Cap Rate

Purchase Cap Rate: In-place annual income divided by purchase price.

:
8.44%
Investment Details
Zenda Properties ("Zenda")plans to acquire Waterside Commons Shopping Center ("Waterside Commons"),a 39,779 square feet, Ace Hardware-anchored center located in the southwest area of the Houston metropolitan area at the southeast corner of Mason Road and the Grand Parkway (Highway 99) in Richmond, Texas. Waterside Commons is shadow anchored by a freestanding Bank of America and a Sonic drive-thru restaurant.
Realty Mogul investors are being afforded the opportunity to invest in Realty Mogul 12, LLC. Realty Mogul 12, LLC, will be making an investment in Zenda Waterside Commons U.S. Limited Partnership, which will hold title to the Waterside Commons Shopping Center.
Zenda will handle all aspects of the investment including acquiring the property and ultimately selling the asset. Zenda will be responsible for negotiating lease renewals and leasing up the remaining vacant space with a dedicated local leasing agent and focused property management team. Zenda and Realty Mogul plan on holding the property for 5-10 years before exiting the investment but the hold period may be longer or shorter. Realty Mogul investors have the opportunity to participate as equity stakeholders and earn a share of the cash-flow and appreciation. Investors can expect to receive quarterly updates and quarterly distributions, with the first distribution expected in month four (4) after the purchase of the property.
Waterside Commons represents a unique opportunity to invest in a shopping center in a high-growth corridor that continues to have future growth prospects. The property has existing, in-place cash flow while also offering investors value-add potential through a lease-up program aimed at bringing rental rates up to market values upon rollover.
Investment Highlights
Highly Occupied and Stabilized Property with Diversified Tenant Base: Built in 2008, Waterside Commons is currently 93% leased and occupied by a diversified service-oriented tenant base that includes 13 tenants. The property is anchored by Ace Hardware (over 4,700 locations) and is occupied by other well-known tenants, including Subway, Nationwide Insurance, Edward Jones Investments, Shipley Do-Nuts (over 190 locations), and Snap Fitness (over 1,400 locations worldwide).
First Property at Freeway Exit With Freeway Visibility and Large Retailers in the Immediate Area: The property borders the Grand Parkway (Highway 99) and is the first property off the Mason Road exit just south of the freeway with traffic counts of over 30,000 vehicles per day. The retail center was constructed in a "reverse-L shape" to maximize retailer visibility from the highway. The property is shadow anchored by Bank of America and Sonic and is also across the street from Walgreens. Other large retailers within a block of the property include Kroger, Wells Fargo, and Chase.
Potential Upside Due to Under Market Rents: Waterside Commons provides the opportunity to acquire a property with below-market rental rates in the high-growth southwestern Houston area retail market. Houston has one of the strongest regional economies in the United States, and the retail market there has experienced net absorption of approximately 2.2 million square feet in the 12 months ending March 2013. Almost all of the tenants at Waterside Commons were signed to leases during the recent recession, and Zenda believes that current rental rates at the property are approximately 30% below market rents in the area. Zenda plans to renew these tenants at the higher market rate upon rollover, which would increase the cash flow and the value of the property.
Strategically Located For Future Growth: The Greater Houston Area is the nation's 4th most populated city (with over 6 million residents) and Houston is only 2 of America's Top 20 metropolitan areas that has regained all the jobs it lost during the recession. Houston ranks only 2nd to New York City with 25 Fortune 500 headquarters and is expected to experience strong growth in the years ahead. The property is strategically located to benefit from this future growth and borders the Grand Parkway (Highway 99), a highway that is currently under expansion to meet the needs of future population growth.
Very Experienced Management: Zenda has been acquiring and managing commercial real estate properties in the US and Canada for over 30 years and has acquired over $125 Million of properties in the last 10 years alone. They currently own and manage over 815,000 leasable square feet of retail, office, and industrial properties across the US and Canada.
Risks and Risk Mitigation*
Lease-up of Vacant Space: Given that the retail center is currently 93% leased, there is a risk that the property will be difficult to fully lease. Zenda will partially mitigate this risk by utilizing a dedicated local leasing agent and a focused property management team.
Nearby Construction: The Grand Highway (Highway 99) remains under construction. Although access to the shopping center is not obstructed and the portion under construction is scheduled to open soon, there is a risk that construction will be delayed.
*The above is not intended to be a full discussion of all the risks of this investment. Please see the Risk Factors in the Investor Document Package for a discussion of additional risks.
Address:
9825 South Mason Road
Richmond, Texas 77469
Year Built:
2008
Current Occupancy:
93.0%
Net Rentable Area:
39,779 square feet
Parking:
166 spaces
4.2 spaces per 1,000 square feet of rentable area
Access:
From both Mason Rd. and Lewisville Dr. via three (3) points of access
Current Rent Roll

| TENANT NAME | SQUARE FOOTAGE CURRENTLY LEASED |
| --- | --- |
| Ace Hardware | 10,112 |
| Las Mananitas Restaurant | 4,847 |
| Strong Martial Arts | 4,681 |
| Waterside Dental | 2,850 |
| Friendship Animal Hospital | 2,554 |
| Snap Fitness | 2,066 |
| Shipley Do-Nuts | 1,750 |
| Classic Cleaners | 1,450 |
| Zena Salon | 1,433 |
| Nationwide Insurance | 1,425 |
| Subway | 1,400 |
| Model Nails | 1,400 |
| Edward Jones & Co. | 1,069 |
Waterside Commons Shopping Center was built in 2008 and was constructed in a "reverse-L" configuration in order to give tenants enhanced visibility from the street and highway. The center consists of one building situated on approximately 3.9 acres of land.
Major Tenants
Ace Hardware is an international chain of local hardware stores with over 4,700 locations. It is the anchor tenant at Waterside Commons with a total space of over 10,000 sq. ft. It is currently under lease until 2019. Included in its premises is a Benjamin Moore Paints under similar lease terms.
Subway is the world's largest submarine sandwich chain with more than 39,000 locations worldwide. It is currently leasing 1,400 sq. ft. at Waterside Commons and is under lease until 2018.
Edward Jones Investments is a full-service brokerage firm with over 7 million investor clients and 12,000 investment advisors throughout the USA. It currently lease 1,069 sq. ft. at Waterside Commons and are under lease until mid-2014 when it is expected to exercise its 5-year option to renew.
Nationwide Insurance is a Fortune 500 company. It is currently leasing 1,425 sq. ft. of space at Waterside Commons. Its lease expires in 2018.
Shipley Do-Nuts is a regional donut shop that currently has over 190 stores in 6 states. It is currently leasing 1,750 sq. ft. at Waterside Commons and is under lease until 2018.
Snap Fitness is a small format fitness center. The company has 1,400 clubs worldwide. The tenant is currently leasing 2,066 sq. ft. at Waterside Commons and is under lease until October 2014. We anticipate the tenant renewing at lease expiry.
A current rent roll, aerial, and neighborhood map are attached below the map on the right hand side of this page.
Waterside Commons is strategically located at the southeast corner of Mason Road and the Grand Parkway (Highway 99) in Richmond, Texas. It is located at a signalized intersection in Waterside Estates, a section of the Waterside subdivision that features small lakes and upscale housing. The Grand Parkway (Highway 99) is currently under construction and is scheduled to become the next outer loop major highway around the Houston metropolitan area. The main lane, running from Waterside Commons to Interstate 10 and Highway 290, is scheduled for completion at the end of this year and should stimulate growth in the area. Mason Road is a major north/south thoroughfare. Though not currently contiguous, when it is completed, it will connect the section that already runs north to the Westpark Tollway and Interstate 10 to the section of Mason Road that runs adjacent to Waterside Commons and south to connect with Highway 359.
Waterside Commons is shadow anchored by a freestanding Bank of America and a Sonic drive-thru restaurant. On the southwest corner of Mason Road and the Grand Parkway is a Walgreens free-standing building. Directly across the Grand Parkway from Walgreens is the 169,000 square foot Waterside Marketplace Shopping Center, which is anchored by a 124,000 square foot Kroger Marketplace grocery store, the largest store in Texas when constructed in 2008. Waterside Marketplace Shopping Center also includes a Kroger gas station as well as Chase Bank and Wells Fargo - both located on pad sites fronting the Grand Parkway. Other retailers in the area include the newly constructed 22-screen Palladium Theater, McDonald's, and Jack in the Box.
Houston Area Overview
Houston is the fourth most populous city in the United States, and the metropolitan area has over 6 million people. More than 17 million people live within 300 miles of the city. The metropolitan area consists of ten counties - Austin, Brazoria, Chambers, Fort Bend, Galveston, Harris, Liberty, Montgomery, San Jacinto and Waller. Houston has thrived on expansive and modern infrastructure facilities, affordable living costs, a young and well educated workforce, and vital energy and healthcare industries. The area weathered the global recession and economic volatility better than most of the nation's largest employment bases, and Houston has the distinction of being only one of two of the country's top 20 metropolitan areas to regain all the jobs lost in the recession. In 2012, Houston added over 118,000 jobs across a wide array of sectors.
The city now has a well diversified economy. In 1986 80% of the local economy was tied to the petroleum, natural gas, and chemical industries, but today that number has been reduced to approximately 48%. Houston is home to the largest medical center in the world and its companies are leaders in high-tech sectors as biomedical technology, electronics, computers, software, aerospace, integrated power, and plastics manufacturing. Houston ranks second only to New York in the number of Fortune 500 companies with headquarters there, and more than half of the world's largest foreign corporations have non-retail operations in Houston. The Port of Houston is also one of the few American port facilities to have both import and export traffic.
Houston's employment base is experiencing consistent expansion with over 118,000 new jobs added in 2012 and similar additions expected in 2013 and on. Houston was ranked #1 in the nation for annual job gains in 2012 and is expected to continue with that ranking over the next few years. Job growth is expected to be fueled by continued expansion in both traditional and alternative energy sectors, as well as significant personnel needs in industries such as healthcare, education, trade, transportation, and professional and business services.
According to Rice University's Kinder Institute for Urban Research, Houston was the nation's fastest growing metropolitan area for the decade ending in 2010, adding more than 1.2 million new residents. Future forecasts are similarly strong, estimating that the Houston area will add a further 1.0 million people by 2020 and an additional 2.4 million between 2020 and 2030.
Fort Bend County Overview
Waterside Commons is located Fort Bend County, located southwest of Houston. The county is characterized by a pro-business climate, strong economy, award-winning master planned communities, educated residents, and diverse workforce - all factors that make it an ideal place to do business. Fort Bend was recently named the "Best Place to Get Ahead" by Forbes Magazine. Of the 255 counties in the United States with over 250,000 residents, Fort Bend County was the seventh fastest growing in the decade ending 2009, growing by more than 55% in that time period. Between 2007 and 2009, Fort Bend County grew by more than 72,000 residents, or 20%, the fifth-highest rate in the country. This recent momentum is anticipated to carry forward with the Texas State Demographer's office predicting that the county's population will double to 1.1 million residents by 2025 and growing further to 1.9 million by 2040.
Fort Bend's strong economic performance is consistently listed among the top in the nation. In August 2012, CNN/Money Magazine ranked Fort Bend 2nd in the U.S. for "Where the Jobs Are", and Woods & Poole Economics' projections through 2015 show the county continuing average growth of more than 3% each year. The county's highly educated diverse workforce also contributes to its economic success. Fort Bend is first in the region for high school graduates and 39% of residents have earned a bachelor's degree or higher. In 2011, the Texas Tribune ranked the county 4th in the nation for diversity. Fort Bend also celebrates a diversity of industries—technology, energy, education, hospitality, manufacturing and medical sectors are all thriving within the county.
Houston Retail Market Overview
Houston's robust economy, strong population growth, rising consumer retail sales volumes, and the return of residential development all provide an increasingly favorable setting for retailing and retail real estate. Leasing activity over the past twelve months has been primarily driven by both national and local tenants, as each sought to take advantage of quality space options and attractive asking rental rates.
Ranking first in the nation in absolute employment growth, the regional retail market has responded in kind and witnessed continued strengthening. Driven by expanding research and exploration both domestically and internationally, energy companies have been hiring, fueling strong absorption trends. Reporting net absorption of approximately 2.2 million square feet in the 12 months ending first quarter 2013, there is evidence the trend will be protracted. The massive ExxonMobil campus, currently under development in north Houston, is one of several large-scale associated developments emerging across a variety of property types in that region. The region's strong economic base and affordable business and living costs continue to attract both new citizens and new businesses to the area, which has led to Houston's currently healthy retail market fundamentals. Looking forward, Houston's economy is projected to grow at a steady pace over the next several years fueled by expansion in such core sectors as energy, international trade, health care, technology and leisure/hospitality. This expansion, coupled with projected strong population and wage growth, will continue to benefit Houston's retail market over the foreseeable future.