Risk and Quality Controls
Steps we take to mitigate risk on the Platform
Sponsors
We run extensive background checks, criminal checks, bad actor checks, and reference checks on sponsors. In addition to never allowing a sponsor with a criminal history / any securities related issue to use the platform, we may also turn down sponsors due to poor reference checks even if background and criminal checks come back clear.
Escrow accounts
We require unaffiliated sponsors to use an unaffiliated third-party escrow agent. When an investor makes an investment with unaffiliated sponsors using the RealtyMogul platform, the investor's money is transferred directly into a third-party escrow account. All closing conditions in connection with a sponsor's offering need to be met before the third-party escrow agent will approve releasing investor funds to the issuer or general partner. For example, if an issuer or general partner plans to use funds for a real estate acquisition that does not ultimately transact, the third-party escrow agent will not transfer investor funds to the issuer or general partner, and funds will be returned to investors.
Boots on the ground
Our controls include visiting every property (or a subset of properties if it's a fund) to confirm the real estate is what and where the real estate is supposed to be.
Detailed Checklists
We have robust quality controls with detailed checklists and a review of third-party reports.
Funded
Target Avg. Cash on Cash

*
2.0%
Estimated Hold Period

*
5 years
View our
Risk and Quality Controls.
*
Please carefully review the Disclaimers section below, including regarding Sponsor's assumptions and target returns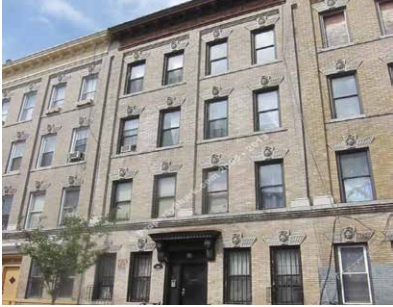 PROJECT WEBINAR
COMING SOON!
Troutman Street Apartments
Offered By
Cayuga Capital Management
Investment Strategy
Value-Add
Management

Cayuga Capital Management
Cayuga Capital Management LLC ("CCM") is a real estate operating partner, development manager and property manager based in New York City. CCM identifies properties not operated at best and highest potential and invests to maximize returns. This can be done through repositioning, renovation, or ground up construction. Jacob L. Sacks and James P. Wiseman formed CCM in April 2004. The Principals have worked together acquiring, developing and operating real estate for over seven years and have known each other for over 17 years. The Principals have backgrounds combining over 30 years of experience in private equity law, investment banking, hedge fund administration and private equity investment in real estate. Current clients of CCM include Clarion Partners LLC, the Toll Family, The Davis Companies, Latus Partners and various institutional funds as well as other high net worth individuals. CCM's core investment process is based on the acquisition, development and operation of deeply undervalued real estate assets in rapidly improving neighborhoods. CCM invests in real property and debt secured by real property across all commercial real estate categories, but typically targets multi-family and retail conversion opportunities in mixed-use walkable neighborhoods with excellent access to public transportation that demonstrate improving residential and retail demand as well as constrained supply characteristics.​
Sponsor New York Multifamily Track Record (does not include other properties owned by the Sponsor)*
* Past performance is not indicative of future performance.
http://www.cayugacapital.com/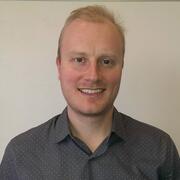 Jacob L. Sacks
Principal
Mr. Sacks and co-founder, Mr. Wiseman, started CCM with their first small multifamily rental building purchase in Brooklyn, NY in 2004. After leveraging that purchase into several more properties, they began full time operations in 2007 and have grown into a firm with over $320 million of real estate in Brooklyn and Queens. From June 2001 to April 2007, Mr. Sacks was a Vice President of U.S. Realty Advisors, LLC, a private real estate investment firm with $3 billion of real estate under management. Mr. Sacks has over five years of experience in real estate financial modeling, credit analysis, transaction execution and asset management. Prior to joining USRA, Mr. Sacks worked as an investment banker, most recently in the Transportation & Logistics Corporate Finance Group of ING Barings. While at ING, Mr. Sacks, worked on a variety of transactions including debt and equity issuance, mergers and acquisitions, and private placements.
Mr. Sacks holds NASD series 7 and 63 licenses. Mr. Sacks earned a B.A. in Economics and a Master of Engineering in Operations Research/Financial Engineering from Cornell University.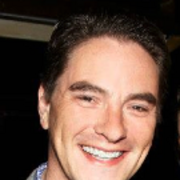 James P. Wiseman
Principal
Mr. Wiseman and co-founder Mr. Sacks started CCM with their first small multifamily rental building purchase in Brooklyn, NY in 2004. After leveraging that purchase into several more properties, they began full time operations in 2007 and have grown into a firm with over $320 million of real estate in Brooklyn and Queens. From 2006 to 2007, Mr. Wiseman was Associate Counsel at Strategic Value Partners, LLC, a Greenwich, CT-based investment adviser with over $6 billion under management that specializes in special situations and real estate investment, particularly in the U.S., Germany, Japan and India. While at SVP, Mr. Wiseman led the legal and operational roll-out of the private equity/real estate businesses where he worked on over $1 billion of real estate acquisitions globally. From 2003 to 2005, Mr. Wiseman was an associate at Debevoise & Plimpton LLP, a private law firm where he specialized in investment fund formation, administration and capital-raising activities where he advised leading private equity firms including Morgan Stanley Capital Partners, Oaktree Capital Management and Harbourvest. From 2000 to 2003, Mr. Wiseman was an associate at Gibson, Dunn & Crutcher LLP where he focused on private equity based mergers and acquisition transactions. Mr. Wiseman earned a B.A. in Economics and Psychology from Cornell University and J.D., magna cum laude, from Cornell Law School where he was a John M. Olin Scholar in Law and Economics.
Summary
At A Glance
Investment Strategy:
Recapitalize and Hold
Projected Hold Period:
5 years
Total Project Budget:
$6,356,626
Property Type:
Multifamily
Number of Units:
16 units
Net Rentable Area:
12,150 square feet
Cap Rate (Trailing 12-Month):
5.51%
Cap Rate (Year 1):
5.59%
Distributions to Realty Mogul 27, LLC:
11% IRR hurdle,
then 75/25 split to 18% IRR hurdle,
then 65/35 split thereafter
Projected IRR:
14.0% - 16.8%
Projected Cash on Cash (Avg):
4.0% - 4.9%
Projected Equity Multiple:
1.88x - 2.11x
Projected First Distribution:
May 2015
Distribution Schedule:
Quarterly
Investor Funding Deadline:
February 2, 2015
Estimated Closing Date:
February 26, 2015
Investment Details
Cayuga Capital Management (the "Sponsor") seeks to raise funds to payoff an existing investor and to execute on the second phase of the Property's transition plan by rehabbing existing units and increasing rents. The property was purchased in April 2006 by the Sponsor using its own capital and the capital of an investor, with the intent of moving all units from rent regulated to free market status. Now that this stage of the property's transition has been successfully completed, with only one of 16 units still under rent stabilization, the current capital investor would like to exit, offering Realty Mogul investors the opportunity to invest alongside the sponsor and realize returns through a renovation program, increasing rents and ultimately selling the asset.
Realty Mogul investors will invest into Realty Mogul 27, LLC. Realty Mogul 27, LLC will subsequently invest in CCM Ventures 6 LLC, the entity that holds title to the Property. Through CCM Ventures 6, LLC, the Sponsor will handle all aspects of the investment's repositioning. The Sponsor plans to renovate all units as leases expire to bring the units in line with the rents being achieved elsewhere in the submarket. The Sponsor has budgeted $324,700 ($20K/unit) for renovations which include interior upgrades, common area improvements, a rear deck/solarium enclosure and basement improvements for the ground floor units and construction of a new roof deck.
Only one of the 16 units remains under rent stabilization, so the Sponsor has budgeted $100K in legal costs to pursue the buyout of the existing tenant in order to convert the unit to non-rent stabilized status. The underwriting does not assume that this unit is converted until year 4.
The Sponsor intends to hold the property for five (5) years before exiting the investment, though the hold period could be longer or shorter. Realty Mogul investors have the opportunity to participate as equity stakeholders and earn a share of the cash-flow and appreciation. Investors can expect to receive quarterly updates and distributions starting May 2015.
This transaction represents a unique opportunity to invest in a fully-occupied multifamily property located near numerous demand drivers in a gentrifying market. The property has existing in-place cash flow while also offering investors value-add potential through a strategic renovation program.
Investment Highlights
Healthy Market/Path of Growth: Troutman Street's proximity to the L-Train in Bushwick puts the Property directly in the path of growth in Brooklyn, which should position the asset for long-term value creation. The broader New York City landscape continues to strengthen, as evidenced by the most recent employment report released by the Bureau of Labor Statistics noting that third quarter employment increased 6.5% above pre-recession levels.
Recapitalization/Sponsor Commitment: The Property is being recapitalized by the existing Sponsor, highlighting their commitment to the location and transaction. The Sponsor's rationale for recapitalizing the Property is because they believe it still presents a compelling value-add opportunity. Prior ownership spent upwards of eight years reverting 15 of the 16 units from rent-regulated units to market rate units and the Sponsor now sees an opportunity to renovate units and increase rents further. The existing capital partner does not want to participate in this opportunity because they would like to monetize now and compensate for the several years of capital outstanding with minimal cash flows.
93% of Units are Free Market: 15 of the 16 units at the Property are permanently exempt from rent stabilization guidelines and legislation. The operator is currently pursuing a buyout to revert the last rent stabilized unit to free market status, but the underwriting assumes that this unit is not converted to a market rate unit until year 4.
Highly Occupied Property: The Property consists of two 8 unit buildings that are currently 100% occupied, providing investors with cash flow in a well occupied market. According to Marcus and Millichap's Q4 2014 outlook report, Brooklyn recorded vacancy rates in the 2% range in the third quarter of 2014.
Experienced Sponsor: The Sponsor is an experienced multifamily and retail operator who has completed over $400 million in transactions. The Sponsor specializes in the development and operation of undervalued real estate assets in improving neighborhoods. The Sponsor also owns several other buildings in the submarket which should provide economies of scale.
Risks and Risk Mitigation*
Forward-Looking Statements: Investors should not rely on any forward-looking statements made regarding this opportunity, because such statements are inherently uncertain and involve risks. We use words such as "anticipated," "projected", "forecasted", "estimated", "prospective", "believes," "expects," "plans" "future" "intends,", "should," "can", "could", "might", "potential," "continue," "may," "will," and similar expressions to identify these forward-looking statements.
Illiquid Investment - Transfer Restrictions & No Public Market: The transferability of membership interests in Realty Mogul 27, LLC are restricted both by the operating agreement for that entity and by U.S. federal and state securities laws. In general, investors will not be able to sell or transfer their interests. There is also no public market for the investment interests and none is expected to be available in the future. Persons should not invest if they require any of their investment to be liquid. This is particularly important for persons of retirement age, who should plan carefully to assure that their assets last throughout retirement.
Low Going-In Cap Rate: The Property is being recapitalized using a going-in yield of roughly 5.6%, which is lower than that for similar properties in other market areas. Comparable properties in the Bushwick submarket, however, are generally currently trading at cap rates below 4%.
Large Rental Increases Planned: The Sponsor intends to raise rents by an average of 32% during the hold period, which equates to $705 on a nominal basis. There is a risk that such increases will be difficult to acheive. The Sponsor has a substantial renovation planned, with units receiving $12,000-20,250 in interior upgrades in addition to common area improvements, and there is risk as well with such significant renovations. Rent growth in the submarket has been positive, however, and comparable properties are currently achieving rents in excess of the Sponsor's underwritten levels.
Tenant Diversification: The Property is comprised of 16 units, which poses a cash flow fluctuation risk. A single tenant's lease maturity could cause variances to cash flows. Mitigating this risk is the fact that New York city has historically maintained over 97% occupancy, Brooklyn has a current occupancy rate of 98%, the Property is currently 100% occupied, and upon completion of the renovation program, the Property should be more attractive to potential renters.
Decrease in Rents or Occupancy: One of the risks associated with this transaction is the possibility of a significant decline in rents or occupancy. This risk is mitigated by two factors: 1) the Property is currently 100% occupied and has historically been well occupied, and 2) once completed, the renovations are expected to increase the attractiveness of the Property to potential renters.​
Expected Assumption of Current Mortgage Loan : The existing loan on the property is a consolidated loan across several of the Sponsor's properties. The Sponsor expects to break out from that loan a separate loan that covers only the Property, and the numbers in the estimated financials reflect the Sponsor's expectations as to the terms of the assumed portion of that loan. There can be no assurance, however, that any such loan can be obtained upon the terms and conditions anticipated by the Sponsor.
Purchasing into a Pre-Existing Entity : The investment of Realty Mogul 27, LLC in CCM Ventures 6 LLC will effectively recapitalize that entity, which has been in existence (and held title to the property) for a significant period. Realty Mogul 27, LLC expects to receive assurances from the Sponsor as to any prior acts or omissions concerning the property, but there can be no certainty that any such assurances will sufficiently reduce the risk of any pre-existing liabilities connected with the Property.
Management Risk: Investors will be relying solely on the manager of CCM Ventures 6 LLC for the execution of its business plan. That manager in turn may rely on other key personnel with relevant experience and knowledge, including contractors and consultants. Members of CCM Ventures 6 LLC (including Realty Mogul 27, LLC) will agree to indemnify the manager in certain circumstances, which may result in a financial burden if any litigation results from the execution of the business plan. While the manager of CCM Ventures 6 LLC has significant operating experience, CCM Ventures 6 LLC is a newly formed company and has no operating history or record of performance.​
Uncertain Distributions: The Sponsor cannot offer any assurances that there will be sufficient cash available to make distributions to its members (including Realty Mogul 27, LLC) from either net cash from operations or proceeds from the sale of the asset. That manager, in its discretion, may retain any portion of such funds for property operations or capital improvements. ​
Risk of Interest Charges or Dilution for Capital Calls: The amount of capital that may be required by CCM Ventures 6 LLC from the Company is unknown, and although CCM Ventures 6 LLC does not require that its members contribute additional capital to it, it may from time to time request additional funds in the form of additional capital. The Company does not intend to participate in a capital call if one is requested by CCM Ventures 6 LLC and in such event the manager of CCM Ventures 6 LLC may accept additional contributions from other members of CCM Ventures 6 LLC subject to Realty Mogul's consent. Amounts that the manager and/or the contributing members of CCM Ventures 6 LLC advance on behalf of the Company will be deemed member loans (at an interest rate not to exceed 10% annually) or additional capital contributions. In the case it is deemed as additional capital, the Company's interest in CCM Ventures 6 LLC will suffer a proportionate amount of dilution.
General Economic and Market Risks: While the Sponsor has conducted significant research to justify the intended rental rates and sales price relative to comparable properties in the market, its best efforts to forecast economic conditions cannot state for certain whether or not investor sentiment and the capital markets will be favorable to the property at the intended disposition date. The real estate market is affected by many factors, such as general economic conditions, the availability of financing, interest rates and other factors, including supply and demand for real estate investments, all of which are beyond the control of the Sponsor.
*The above is not intended to be a full discussion of all the risks of this investment. Please see the Risk Factors in the Investor Document Package for a discussion of additional risks. Investors are advised to work with their CPA or accounting professional and attorney to understand the implications of this investment.
Property Information
Address:
297 & 311 Troutman St
Brooklyn, NY 11237
Submarket:
Bushwick
Year Built:
1931
Current Occupancy:
100%
Number of Units:
16 units
Net Rentable Area:
12,150 square feet
Buildings:
two four-story buildings
Parking:
None
In Place Rent Per Unit:
$2,202
Effective Rent Per Square Foot:
$3.04
Unit Mix and Rents

PROPERTY
UNIT TYPE
TOTAL
UNITS
UNIT SF
TOTAL NRSF
IN PLACE
AVG RENTS

PSF

297 Troutman
2 x 1
8
725
5,800
$2,331
$3.22
311 Troutman
2 x 1
7
725
5,075
$2,297
$3.17
311 Troutman
2 x 1 - Rent Stabilized
1
725
725
$503
$0.69
TOTAL/AVG
16
725
11,600
$2,202
$3.04
Property Highlights
The Property is located in close proximity to the Brooklyn-Queens Expressway, Long Island Expressway/I-495 and Interborough Parkway in the gentrifying neighborhood of Bushwick.
The Property is situated one block of the New York Metropolitan Transit Authority ("MTA") "L" line that provides access to Manhattan and New York's outer boroughs.
The Property is also proximate to numerous bars, restaurants and coffee shops and is within a 10-minute walk from the Maria Hernandez Park, a 7-acre recreational park with newly renovated basketball courts, handball courts, fitness equipment, spray showers and a performance stage.
Location Information
The Property is situated in the Bushwick neighborhood of Brooklyn in close proximity to retail amenities, public transit and major transportation routes which provide easy access to Manhattan and New York's surrounding areas.
Bushwick Overview
Bushwick is located in the northern part of Brooklyn bordered by Williamsburg to the west, East New York to the east, Brownsville to the south and Ridgewood, Queens to the north. Bushwick's diverse housing stock includes six family apartment buildings and two and three-story family townhouses. The median age of the housing stock is 76 years. Over 91% of housing units are within a quarter mile of a park and over 97% of housing units are within a half mile of a subway. Bushwick has a total population of approximately 81,804 residents along two square miles.
Bushwick has recently emerged as a center for art and music due to a great influx of young artists, professionals and recent graduates. The increasing demand from this new demographic group has led to the opening of many restaurants, cafes, clubs, bars and specialty markets in the area. Bushwick is also home to a variety of different types of art galleries and live music venues. Bushwick Collective, a massive organized street art project, has developed at the intersection of Troutman Street and St. Nicholas Avenue.
Brooklyn Market Overview
Brooklyn is the most populated of all of New York City's five boroughs, housing nearly 2.6 million residents as of 2013 (per the US census), and the second largest in surface area with over 70 square miles of land that sits within its domain. Brooklyn has transformed itself into the most populous county in New York State and the second most densely populated county in the United States after Manhattan. Brooklyn's seamless commute into Manhattan with its many subway lines along with numerous amenities and attractions make it a very appealing location for many New York residents. Brooklyn is the only borough in which non-regulated apartments outnumber rent-regulated units. As a result of the 2009 downturn and the rental boom that followed, there has been very little condominium development in Brooklyn over the last four years.
Excerpts from the Marcus & Millichap 4Q2014 Apartment Research Market Report for New York City:
In the past year, investor activity in Brooklyn has been rising rapidly and sales in the borough surpassed the total number of apartment deals in Manhattan. In Brooklyn, deal flow is heaviest in Bedford-Stuyvesant, Bushwick, Williamsburg and Greenpoint where buyers are targeting value-add assets with fewer than 10 units.
Transaction velocity in the New York City has risen by approximately 30% the last year. Roughly 25% more transactions occurred in Brooklyn than in Manhattan.
The median price for an owner-occupied home in the Bronx is expected to advance 4.8% this year to $360,000. In Brooklyn prices are expected to rise 4.1% to $420,000.
Smaller properties in Northern Brooklyn are trading at average cap rates in the low-5 to high-6% range while initial yields in downtown Brooklyn can dip into the low-4% bracket.
Employers in the city are on track to boost hiring 2.1% in 2014 with the addition of 85,500 positions. Last year, 80,300 jobs were added, a 2% gain.
High prices and tighter credit restrictions may impede many first-time buyers from making purchases throughout New York City, placing upward pressure on apartment demand.
Developers in New York City are on track to complete 12,000 rentals in 2014. Last year, 6,300 units were brought online.
Delivery of new rentals is projected to push vacancy up 20 basis points to 2.3% in 2014.