Multifamily
Fremont Multifamily
Fremont, CA
Overview
Value-add acquisition in Fremont by an experienced Real Estate Company who currently owns four other apartment communities in the Bay Area.
Management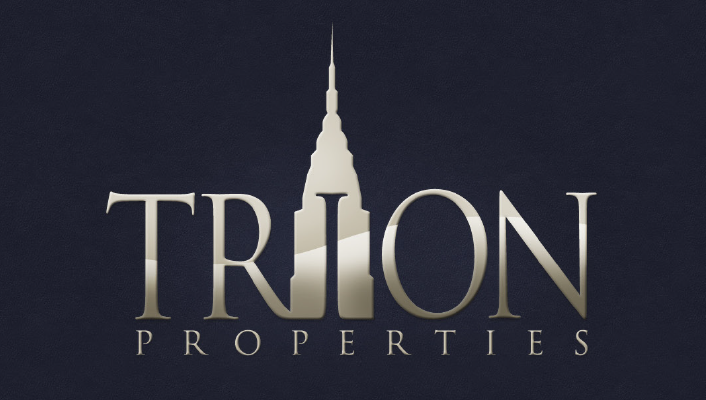 Trion Properties
Trion Properties focuses on potentially maximizing investor returns by increasing net operating income throughout the holding period through a hands-on management style of heavy renovation and aggressive lease-up. Trion Properties is a private equity investment company which acquires opportunistic real estate investments that need moderate to heavy rehab on a mid to long term investment horizon.
Founded in 2005, Trion has successfully closed over $160 million in transactions through either the purchase of the fee simple interest or taking ownership of the asset through acquiring the non-performing debt. Trion Properties is managed by principals whose combined experience spans over 20 years in West Coast real estate markets and is in excess of one billion dollars in transactions.
http://www.trion-properties.com/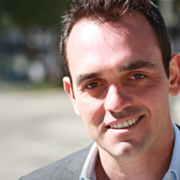 Max Sharkansky, Managing Partner
Max Sharkansky, co-founder of Trion Properties, oversees all aspects of acquisition, disposition, and property analysis for Trion Properties. Since founding Trion Properties, Max has led the acquisition, renovation and disposition of over $100,000,000 in mismanaged and distressed assets, primarily in multifamily, yielding an average IRR in excess of 30%. Max launched the foray into investments with two acquisitions of value-add multifamily properties in 2005. Following the first two closings, Max, along with partner Mitch Paskover, created the platform and formed the Company in 2005 to execute a business plan of acquiring mispriced and mismanaged properties throughout Los Angeles. Max led Trion in the execution of several acquisitions in its first two years of existence and exiting the portfolio prior to the economic crisis. With cash on hand and no resources tied up in workouts, Max assisted in implementing an acquisition strategy of targeting distressed debt secured by multifamily, and distressed multifamily REO's, which led to the ultra-successful campaign of the acquisition of 20 properties throughout the downturn. Since the recovery and the clearing of distress from the marketplace, Max has shifted strategies to the acquisition of value-add properties where value can be created through extensive renovations, hands-on management, and improvement of operating efficiencies.
Prior to co-founding Trion Properties, Max was a Senior Associate at Marcus & Millichap from 2002 through 2006. While at Marcus & Millichap, Max managed the sale of several million dollars in real estate throughout the continental United States, specifically in the multifamily arena, elevating him to one of the top-ranking brokers in Los Angeles, California.
His ability to seek out and acquire distressed multifamily properties and his expertise of the marketplace has been instrumental in the success of Trion Properties.
He graduated from Loyola Marymount University where he earned a Bachelor's degree in Business Administration with an emphasis on Finance.
Mitch Paskover, Managing Partner
Mitch Paskover co-founded Trion Properties with Max Sharkansky in 2005 when they acquired their first investment property in Los Angeles. Mr. Paskover oversees all aspects of debt and equity placement for Trion Properties as well as the overall development of the firm. Prior to co-founding Trion Properties, Paskover was a Managing Director in the Los Angeles office of HFF (Holliday Fenoglio Fowler, L.P.). Paskover has over eight (8) years of experience in commercial real estate finance. Paskover's primary focus was on debt and equity transactions including multifamily, office, retail and hospitality properties with an emphasis on multifamily. During the course of his career in commercial real estate, Paskover has been involved in over $2.0 billion in commercial real estate transactions. He graduated from University of Southern California where he earned a Bachelor's degree in Business Administration with an emphasis on Finance.
Sponsor Portfolio
Currently Owned Properties
Property Address
City
Property Type
Date
Acquired
# of
Units
Square Feet
Status
Purchase
Price
Total Cost Basis
BOV/ Appraisal
Valuation Date
3536 Watt Ave
Sacramento, CA
MF
4/1/2013
128
-
2016 Sale
$4,900,000
$5,932,025
$10,000,000
2/1/2016
24510 Town Center Dr
Valencia, CA
Retail
10/22/2013
-
26,186
2016 Sale
$6,900,000
$7,900,000
$11,000,000
11/10/2015
5416 Jackson St
North Highlands, CA
MF
1/28/2014
185
-
2016 Sale
$9,300,000
$10,738,981
$16,000,000
1/15/2016
412 S Lake St
Los Angeles, CA
MF
8/1/2013
41
-
Cash-out Refi
$1,600,000
$4,181,454
$8,500,000
2/1/2016
4620 S Slauson Ave
Los Angeles, CA
MF
9/12/2014
28
-
Cash-out Refi
$6,750,000
$7,418,379
$10,000,000
2/17/2016
1802-1820 Pacific Coast Hwy
Redondo Beach, CA
Retail
11/24/2014
-
20,191
Stabilized
$5,781,250
$6,962,500
$9,800,000
7/10/2015
Penn St
Whittier, CA
N/A
6/1/2012
-
N/A
Entitlement
$1,100,000
$1,100,000
n/a
n/a
28955 Pacific Coast Hwy
Malibu, CA
Retail/ Office
2/28/2014
-
16,711
Renovating
$5,750,000
$7,500,000
n/a
n/a
1804 NE 104th St
Portland, OR
MF
5/14/2015
74
-
Renovating
$6,642,598
$8,122,000
n/a
n/a
3635 College Ave
San Diego, CA
MF
6/15/2015
98
-
Renovating
$9,650,000
$12,441,030
n/a
n/a
6180 Aldama
Los Angeles, CA
MF
7/31/2015
15
-
Renovating
$3,375,000
$4,113,253
n/a
n/a
2222 SW Spring Garden
Portland, OR
MF
8/14/2015
44
-
Renovating
$4,450,000
$5,713,266
n/a
n/a
324 S Catalina St
Los Angeles, CA
MF
11/23/2015
47
-
Renovating
$7,540,000
$8,245,741
n/a
n/a
23924 2nd St
Hayward, CA
MF
12/23/2015
30
-
Renovating
$6,650,000
$7,830,000
n/a
n/a
348 Estabrook
San Leandro, CA
MF
1/4/2016
38
-
Renovating
$7,200,000
$8,574,811
n/a
n/a
Total
728
63,088
$87,588,848
$106,773,440
Sold Properties
Property Address
City
Property Type
Date
Acquired
# of
Units
Square Feet
Purchase
Price
Total Cost Basis
Sale Value
Sale Date
909 Sunshine Ave
El Cajon, CA
MF
4/10/2013
22
-
$2,350,000
$2,619,213
$3,740,000
5/7/2015
3298 Mooney Blvd
Visalia, CA
Retail
12/31/2012
-
57,254
$2,746,650
$2,756,277
$4,000,000
6/1/2013
7629-7633 Normal Ave
La Mesa, CA
MF
11/20/2012
21
-
$1,900,000
$2,263,689
$3,580,000
6/9/2015
Arden Loan Portfolio
Sacramento, CA
MF
7/26/2012
224
-
$5,750,000
$6,085,860
$7,134,385
2/1/2013
1535 N Cedar Ave
Fresno, CA
MF
7/13/2012
124
-
$3,248,750
$4,435,709
$5,500,000
3/4/2015
4318 Avalon
Los Angeles, CA
MF
1/3/2012
11
-
$515,000
$563,902
$680,000
7/18/2012
2280 South Drive
Auburn, CA
MF
12/30/2011
16
-
$1,350,000
$1,727,568
$2,400,000
7/12/2012
210 43rd Place
Los Angeles, CA
MF
9/26/2011
30
-
$949,000
$1,040,393
$1,480,000
6/25/2012
8833 Tobias Ave
Panorama City, CA
MF
9/21/2011
20
-
$1,169,000
$1,278,675
$1,430,000
12/30/2011
225 N Avenue 53
Los Angeles, CA
MF
4/28/2011
20
-
$1,249,463
$1,526,243
$2,075,000
5/12/2012
4620 Coliseum
Los Angeles, CA
MF
12/17/2010
35
-
$1,800,000
$1,985,773
$2,550,000
12/29/2011
1324 57th St
Los Angeles, CA
MF
11/23/2010
14
-
$875,000
$977,018
$1,155,000
10/28/2011
6407 10th Ave
Los Angeles, CA
MF
5/5/2010
28
-
$1,500,000
$1,763,512
$2,125,000
7/29/2011
East West Bank Portfolio
Los Angeles County, CA
MF
8/14/2009
21
-
$725,000
$740,024
$960,000
9/1/2010
13490-13520 Foothill Blvd
Sylmar, CA
MF
6/4/2007
81
-
$11,150,000
$11,786,570
$12,850,000
7/1/2008
7445 Vineland
Sun Valley, CA
MF
4/10/2007
20
-
$1,867,125
$1,928,485
$2,250,000
8/5/2008
4632 Laurel Canyon (1)
Valley Village, CA
MF
3/20/2007
44
-
$5,225,000
$5,529,035
$4,851,125
5/29/2009
12717 Barbara Ann
North Hollywood, CA
MF
11/2/2006
24
-
$2,625,000
$2,800,887
$3,200,000
4/10/2009
417 W Los Feliz
Glendale, CA
MF
12/30/2005
34
-
$2,200,000
$2,444,000
$3,495,000
5/17/2007
7355 - 7359 Vineland
Sun Valley, CA
MF
12/28/2005
12
-
$1,147,466
$1,263,093
$1,600,000
4/11/2007
Realized Total
801
57,254
$50,342,454
$55,515,926
$67,055,510
Combined Portfolio Total
1,529
120,342
$137,931,302
$162,289,366