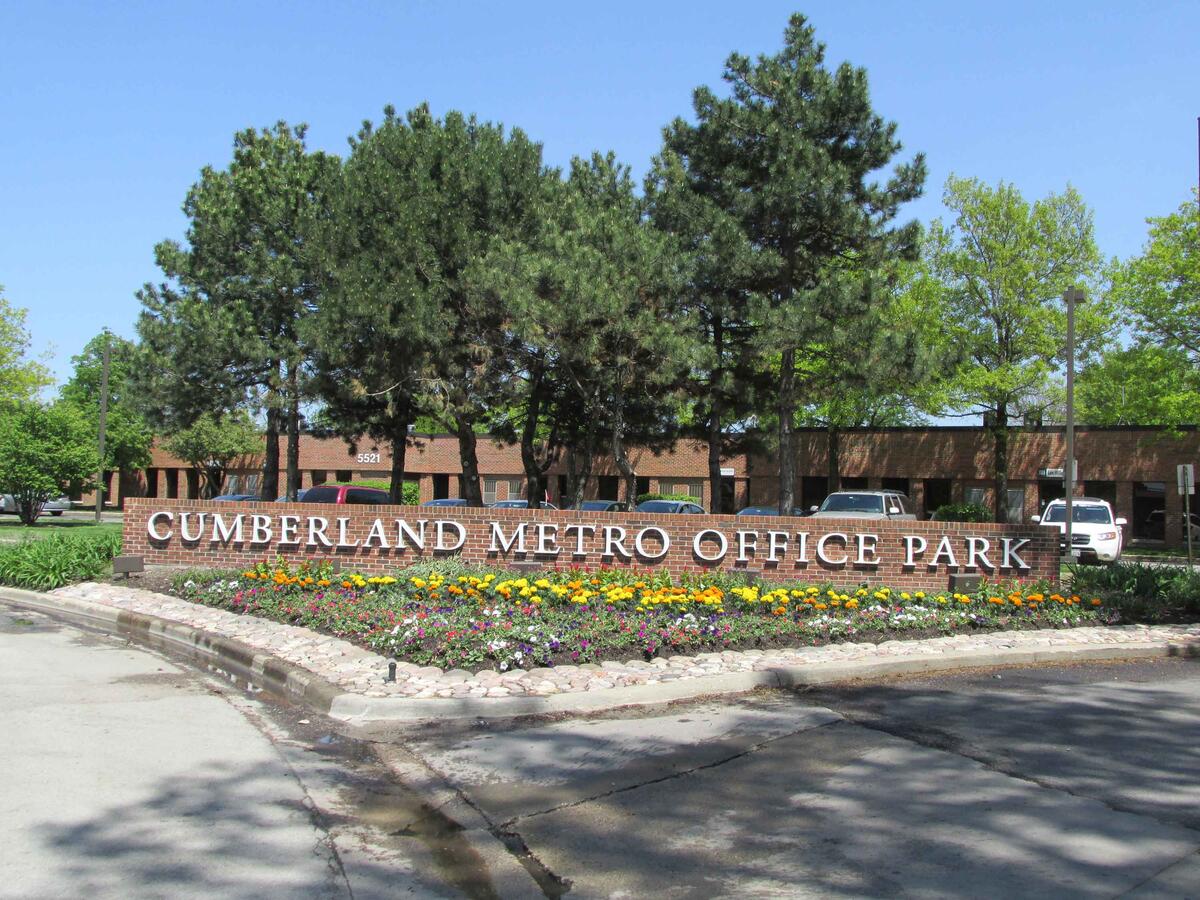 Office
Cumberland Metro
Chicago, IL
INVESTMENT STRATEGY
Core Plus
Offered By Brennan Investment Group
*Please carefully review the Disclaimers section below, including regarding Sponsor's assumptions and target returns
Management

Brennan Investment Group
Brennan Investment Group, LLC ("Brennan Investment Group" or the "Company") is a private real estate investment company headquartered in Chicago, Illinois. Brennan Investment Group was formed in 2010. Its Managing Principals are comprised primarily of former First Industrial Realty Trust (NYSE: FR) founders and executives. Since 2010, the Company has purchased more than $800 million in industrial real estate, partnering with institutional capital providers such as California State Teachers Retirement System (CalSTRS), Gatehouse Bank and DLJ Real Estate Capital Partners.
The Company's current portfolio spans 21 states, encompasses over 12.8 million square feet (with an additional 3 million under management), and currently has an occupancy rate of 98.7%. Brennan Investment Group acquires, develops and operates industrial real estate in select major metropolitan markets throughout the United States, including Central Florida, Chicago, Northern New Jersey, Southern California, Texas and Washington, D.C. The Company's experienced principals utilize a disciplined investment approach in selectively identifying opportunities that look to achieve risk-adjusted returns for investors. Brennan Investment Group believes that industrial real estate is a large, stable and diversified investment class that offers a compelling opportunity for both current income and appreciation across a variety of industrial property types.
Track Record
http://brennaninvestmentgroup.com/
Michael W. Brennan
Michael W. Brennan is a Co-Founder, Chairman, and Managing Principal of Brennan Investment Group. Mr. Brennan has orchestrated more than $10 billion in industrial real estate transactions in the course of his 25-year career.
Prior to forming Brennan Investment Group, Mr. Brennan co-founded First Industrial Realty Trust (NYSE: FR) in 1994, and served as President, Chief Executive Officer and a member of the Board of Directors until late 2008. Under his direction First Industrial assisted many of the nation's largest industrial users in completing complex supply chain reconfigurations, and attracted investment partners including The Carlyle Group, the Kuwait Finance House, Union Bank of Switzerland, ING, and the California State Teachers' Retirement System.
Under his direction, The Guide to Classifying Industrial Property Types was written. The only book of its kind, the guide presents a precise classification system for industrial properties and provides an in-depth review of the characteristics and evolution of the industrial property sector. The Urban Land Institute (ULI) acquired the rights to the guide and collaborated with First Industrial on a second edition, which is currently available through ULI.
Often sought as an industry expert on industrial real estate, Mr. Brennan has appeared on CNBC, CNNfn and Bloomberg Television. Mr. Brennan is a prominent leader in the real estate community and is a member of ULI and the World's Presidents Organization. Mr. Brennan was named Commercial Property News' 'Industrial Property Executive of the Year' in 2000 and one of Irish American Magazine's Top 100 Business Leaders in America in 2003.
Before co-founding First Industrial, Mr. Brennan was a President and Partner in The Shidler Group, a nationally prominent real estate firm specializing in value-add real estate transactions. He was a founding investor of Tri-Net Property Trust and Co-Founder and member of the Board of Directors for Pacific Office Properties (AMEX: PCE), an office REIT that owns institutional quality properties in Hawaii, California, and Arizona. Mr. Brennan is a former member of the Board of Directors of the Chicago Public Library Foundation, which provides on-going funding, through its endowments and annual fundraising, for collections, book acquisition and a variety of community-based programs that contribute to the excellence of the Chicago Public Library. He began his industrial real estate career in 1984, as an Investment Specialist with CB Commercial. Mr. Brennan earned his Bachelor's degree in Finance from the University of Notre Dame in 1979.
Mr. Brennan currently serves as Executive Director of the University of Wisconsin's James A. Graaskamp Center for Real Estate, a program that is consistently ranked among the best real estate programs in the world.
Scott McKibben
Scott McKibben is a Managing Principal of Brennan Investment Group. He is responsible for industrial property transactions in the Midwestern United States, with a focus on Chicago. Mr. McKibben was the Co-Founder of Madison Partners Realty, which purchased, managed, and leased over 4 million square feet of industrial buildings in primarily the Chicago and Milwaukee markets.
As a principal of Madison Partners Realty and before that as the Vice-President of Acquisitions of Prime Group Realty Trust, Mr. McKibben completed the acquisition and development of $2 billion in office and industrial properties. In addition, Mr. McKibben has been hired as an expert witness twice on $100 million plus lawsuits and has provided financial proforma and financing consulting with several developers and owners of office, multi-family, condominium, and hotel projects.
Mr. McKibben earned his Bachelor's B.S. in Finance in 1991 from DePaul University, his M.S. in Real Estate Appraisal and Investment Analysis in 1994 from University of Wisconsin Graduate School of Business and his Juris Doctor in 1994 from University of Wisconsin Law School. Mr. McKibben is an Illinois and Wisconsin licensed attorney.
Robert Vanecko, Managing Principal
Robert Vanecko is a Managing Principal of Brennan Investment Group and is also the head of Brennan's single-tenant, net lease division. Mr. Vanecko has extensive experience in a wide variety of real estate and corporate transactions as a principal, investment banker, and attorney. Since 1993, he has been involved in the structuring, negotiation, and execution of over forty separate transactions with a total value of over $3 billion. Mr. Vanecko combines his background in finance, capital markets and law to analyze, structure, negotiate and implement diverse and complex investment transactions.
Prior to Brennan Investment Group, Mr. Vanecko was a co-founder and co-general partner of DV Urban Realty Partners I L.P. ("DV"), a $71.5 million real estate private equity fund. DV invests in value-added urban real estate transactions, primarily in Chicago. Along with the other sponsors of DV, Mr. Vanecko directed the day-to-day operations of the fund, including investment sourcing, evaluation and execution, asset management, finance, and administration. The fund's portfolio of investments and developments includes over 800 residential units and over 500,000 square feet of commercial space. Mr. Vanecko also co-founded and managed the fund's property management affiliate – DV Property Management, LLC. Mr. Vanecko has a B.A. degree from Yale University and a J.D. degree (magna cum laude) from Northwestern University School of Law. He serves on the boards of several charitable and civic organizations.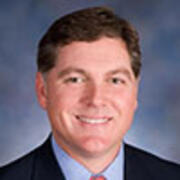 W. Troy MacMane
With more than two decades of real estate experience, Troy directs investment, operations, portfolio management, sales and development activity in Texas, Colorado and Arizona. Prior to forming Brennan Investment Group, Mr. MacMane was the co-founder and manager of Trident Equity Partners. Prior to forming Trident, Mr. MacMane was Regional Director at First Industrial. At First Industrial, Mr. MacMane was head of the company's acquisition and development program in the southern portion of Texas and responsible for all aspects of portfolio management.
Mr. MacMane began his career at CB Commercial in Houston and then Trammell Crow Company in Austin. Troy has acquired and developed over $1 billion of industrial assets totaling over 30 million square feet and 525 acres of land. Troy was a recipient of a "Top Producer Award" at First Industrial and in 2007 he received First Industrial's "Deal of the Year Award". Mr. MacMane received Weingarten Realty's Producer of the Year and served on the Board of Directors for NAIOP in the Houston Chapter. Mr. MacMane graduated from the University of Texas at Austin in 1991 and attended St. Thomas University's MBA program.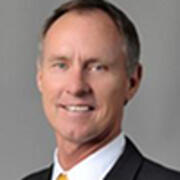 Tim Gudim
Tim Gudim is a Managing Principal of Brennan Investment Group. He is responsible for industrial property investments in the Western United States, with a primary focus on Southern California.
Tim began his industrial real estate career in 1982 with Pacifica Holding Company, an investment and development company based in Los Angeles. In 1990, Tim moved to Denver to help grow Pacificas' commercial real estate investment and management operations in that market. From 1990-1997, he was instrumental in buying and developing a portfolio of industrial, office and retail properties which grew to be the largest privately owned portfolio in Denver totaling 8.5 million square feet. The Pacifica Denver industrial portfolio consisting of 4.5 million square feet was sold to First Industrial Realty Trust, a publically traded REIT in November, 1997.
Through the First Industrial transaction, Tim became responsible for overseeing all aspects of First Industrials Denver Portfolio and 26 person staff as Regional Director. In June, 1998, Tim was promoted to Senior Regional Director and was granted increased responsibility to manage and grow First Industrial's portfolios and offices in Dallas, Houston, New Orleans, Phoenix, and Salt Lake City. In December 1998, First Industrial promoted Tim to Managing Director-West Region to expand the company's investment and development objectives and open new regional offices in the major West Coast markets. During his tenure at First Industrial, Tim acquired portfolios and opened regional offices in Los Angeles, San Diego and Portland, while also acquiring properties in San Francisco. Several of the transactions Tim led involved joint venture arrangements with partners including The Carlyle Group, Apollo Real Estate Advisors, GE Capital and Heller Financial. Over the course of a 31 year career, Tim has orchestrated over $1 billion in commercial real estate transactions in excess of 60 million square feet, spanning multiple Western regional markets including Los Angeles, San Diego, San Francisco, Denver, Portland, and Phoenix.
Mr. Gudim earned his Bachelor of Arts degree in Economics from The University of California at Los Angeles (UCLA) in 1982.
Robert J. Krueger
Robert J. Krueger is a Co-Founder and Managing Principal of Brennan Investment Group. He is responsible for industrial property transactions in Central Florida. Mr. Krueger is among the most accomplished industrial professionals in the Florida market, with 37 years of experience in construction, development, and acquisitions. From 1997 to 2009, Mr. Krueger was the key executive in building First Industrial's portfolio in Central Florida. During his tenure with First Industrial Mr. Krueger acquired and developed over 5 million square feet of industrial and flex space in the Florida market for such tenants as Home Depot, J.C. Penney, Caterpillar Tractor, Haverty's Furniture and Walgreen's. Before leaving First Industrial, Mr. Krueger was in charge of managing First Industrial's Florida portfolio of nearly 3 million square feet, and 821 acres, in Tampa, Orlando and Miami.
Based in First Industrial's Tampa office, Mr. Krueger started his First Industrial career as Senior Regional Development Officer for the Florida region, with the additional responsibility to oversee construction of First Industrial's major projects throughout the United States. He came to First Industrial in 1997 through the company's acquisition of Thompson-Kirk Properties (TKP), where he was Vice President and General Manager of TKP's construction company.
Earlier in his career, Mr. Krueger served as Vice President of Commercial and Industrial Properties at Florida Design Communities and, previously, worked with Cadillac Fairview Industrial Development.
A member of the 2009 NAIOP National Board of Directors and past President of the Tampa Bay Chapter of the National Association of Industrial and Office Properties (NAIOP), Mr. Krueger is also an active member of the Real Estate Investment Council (REIC), NAIOP Build to Suit Forum and Leadership Tampa Bay. In 2006 and 2007 Mr. Krueger was named Developer of the Year by the Tampa Chapter of NAIOP.
Mr. Krueger earned a Bachelor's degree in Structural Engineering from Marquette University in 1972. He is a licensed real estate broker, a licensed professional engineer in Florida, Hawaii and Wisconsin, and holds a Florida Class A general contracting license.
Tod Greenwood
Tod Greenwood is a Managing Partner of Brennan Investment Group. He is responsible for industrial property transactions in Texas, with a focus on Houston, Dallas, San Antonio, and Austin. Prior to joining Brennan Investment Group, Mr. Greenwood was the co- founder and manager of Trident Equity Partners. Prior to forming Trident, Mr. Greenwood worked in the industrial division of the Trammell Crow Company where he was an industrial leasing broker from 1993 to 1998, focusing on landlord representation. In 1999, Mr., Greenwood was asked to run the industrial development program for the Houston office of Trammell Crow Company. As Vice President for industrial development, Mr. Greenwood developed a variety of product types including cross-dock, dock-high rear load and bulk distribution buildings.
Mr. Greenwood graduated from the University of Texas with a Bachelor of Business degree in 1988, and the University of Texas Graduate School of Business with a Master of Business Administration degree in 1993.
Allen Crosswell
Allen Crosswell, a Managing Principal of Brennan Investment Group as well as founder of Crosswell/ Greenwood Development, is a leader in the Houston real estate brokerage and investment community. Previously co-founder of TGB Crosswell, Allen has a significant track record of identifying and executing successful raw land investment and development opportunities. His ability to pinpoint the key issues in a deal and to work through those issues in a way that is agreeable and even beneficial to all parties involved is a recurring theme in the transactions Allen has completed.
A native Houstonian, Allen believes in the value of long-term relationships and that fair business dealings lead to repeat business. By employing this philosophy, he has gained the confidence of landowners, investors, brokers and retailers within the real estate community and has produced consistent year in and year out results for his clients and investors in both the land brokerage and development arenas. Allen was also co-founder of Crosswell Torian Commercial Properties, LLC., which specialized in commercial land brokerage. From July 1989 through December 1992, he worked as a consultant with Lewis Realty Advisors, Inc. Allen received his Bachelor of Business degree from the University of Mississippi.
Brad O'Halloran, Executive Director of Investor Relations, Managing Principal
Brad O'Halloran is the Executive Director of Investor Relations and a Managing Principal of Brennan Investment Group. Mr. O'Halloran has a wide range of business, educational and government service experience.
Mr. O'Halloran formerly served, as Regional Director of Development for the University of Notre Dame, cultivating key high-level benefactors for the University and representing it's various interests within the Chicago Metropolitan area. Prior to joining the University, Mr. O'Halloran held the position of Senior Vice President and Director of Corporate Development for Duty Free International and its successor company World Duty Free, a wholly owned subsidiary of BAA, plc. In this capacity, Mr. O'Halloran, oversaw all mergers and acquisition activity for the corporation as well as strategic marketing and key partnership development.
Mr. O'Halloran came to Duty Free International when he merged his specialty retail operation, Sports Section Inc. with DFI in 1989. He was subsequently involved in the successful IPO of Duty Free International on the NYSE in 1993 and it's subsequent sale to BAA plc. in 1999.
Mr. O'Halloran has been a serial entrepreneur throughout his career with interests in over 19 companies and current interests in half a dozen in various stages of development.
Mr. O'Halloran currently serves on the Board of Directors for Old Plank Trail Bank, a subsidiary of Wintrust Financial Corporation. In addition he is a former member of the Board of Directors of the Airports Council International, the International Visitors Center of Chicago and the Chicago Chamber of Commerce. He also served as a member of the board of the Village of Orland Park, Metra and of the State of Illinois Architectural Licensing Board.
Mr. O'Halloran holds a Bachelor's Degree, as well as a Masters, Business Administration (Magna cum Laude) from the University of Notre Dame.
Property
At A Glance
| | |
| --- | --- |
| Investment Strategy: | Buy and Hold |
| Projected Hold Period: | 3-5 years |
| Total Project Budget: | $20,156,250 |
| Property Type: | Single Story Office |
| Net Rentable Area: | 164,448 Square Feet |
| Distributions to Realty Mogul 25, LLC: | 10% preferred return, with excess cash flow and appreciation shared 60/40 |
| Going-In Cap Rate (Year 1): | 8.71% |
| Going-In Cap Rate (Trailing 12): | 7.80% |
| Estimated Closing Date: | November 21, 2014 |
Investment Details
Brennan Investment Group ("BIG" or "the Sponsor") plans to acquire and lease Cumberland Metro Office Park ("the Property"), a 164,448 square foot single story office park comprised of 12 buildings located in the O'Hare submarket of Chicago, IL. The Property is located near numerous transportation routes as well as retail, restaurant and entertainment venues. Downtown Chicago is located 30 minutes to the east. Realty Mogul investors are being provided the opportunity to invest in Realty Mogul 25, LLC. Realty Mogul 25, LLC will be making an investment in Cumberland Metro LLC, which will hold title to the Property.
Through Cumberland Metro LLC, BIG will handle all aspects of the investment including acquiring the property, implementing a property management and leasing program, and ultimately selling the property. BIG is purchasing the Property for $18.5 million ($112 per square foot) and plans to renew existing leases as they rollover while signing new leases for the currently vacant spaces. The operating plan includes making improvements to the buildings in years two and three, but they will be financed through Property cash flow and the cost will be billed back to the tenants though common area maintenance ("CAM") billings. The Property has been institutionally owned, managed and is in good condition.
BIG plans to hold the property for three (3) years before exiting the investment, but the hold period could be longer or shorter. Realty Mogul investors have the opportunity to participate as equity stakeholders and earn a share of the cash-flow and appreciation. Investors may expect to receive quarterly updates and quarterly distributions, with the first distribution expected in May 2015 and on a quarterly basis thereafter.
Cumberland Metro represents a unique opportunity to invest in a strategically located single story office park in close proximity to the O'Hare International Airport and featuring access to Downtown Chicago via the Interstate system and/or the CTA Blue Line. The Property has been historically well occupied and is one of only two single story properties in the immediate area.
Investment Highlights
Experienced Sponsorship: The Sponsor is an experienced group with an in depth understanding of the market and product. They recently sold a similar single story office property in a comparable suburban Chicago submarket and are also headquartered two miles from the Property. Founded in 2010, Brennan Investment Group is a private real estate investment company that specializes in acquiring, developing and operating industrial real estate in major metro markets throughout the United States. They have partnered with institutional capital partners such as Trigate, Gatehouse Bank and DLJ Real Estate Capital Partners. Their current portfolio spans 21 states, encompasses over 12.8 million square feet of industrial product, and has an occupancy rate of 98.7%
Location Near Local Demand Drivers: The Property is located two miles from O'Hare International Airport with easy access to major transportation thoroughfares (I-90 and I-294). There are numerous retail, restaurant and entertainment amenities nearby, and downtown Chicago is 30 minutes away. Public transportation is easily accessible via the CTA bus stop at the Property or the nearby Cumberland Blue Line Station. Being located in suburban Chicago, access to public transportation is important to tenants in this market, as it provides them access to the workforce located in the surrounding suburbs, as well as downtown Chicago. The Property also enjoys the benefit of having a Chicago address as opposed to one of the many nearby suburbs.
Well Occupied Real Estate: The Property is currently 90% occupied and occupancy over the last seven years has averaged 89% and has not dropped below 85%. Despite being located in a micromarket with 15% vacancy, and a submarket of 20% vacancy, the Property has been able to maintain higher occupancy levels than the market.
Recent Leasing: 32,492 square feet (20% of the NRA) in recent leases have been signed in 2014 in line with the Sponsor's market leasing assumptions.​ The Sponsor is underwriting rents of $13.00 per square foot (NNN) which trails behind the rents at most of the traditional office buildings, and as can be seen in the table below, is in line with recent leasing at the Property. It is important to note that although the NNN rents trail those of the competitive set by only 5%, when the Property's lower expenses (associated with single story office) are taken into account, the total gross rent is 16% below the competitive set, which should be attractive to cost-conscious tenants in the market.
Diversified Tenant Base: There are 29 tenants currently occupying the property with only one of them occupying more than 10% of the NRA. The tenants span industries including financial services, construction, medical-related fields, real estate and engineering, which should protect the income stream from a downturn in any single industry. Mellon Financial, the largest (22% of NRA) tenant's lease is guaranteed by the Bank of New York Mellon (S&P A+ rating) and does not expire until 2024.
Recurring Distributions to Investors and Upside Potential: The Property is being purchased at an 8.71% cap rate based on Year 1 NOI and the Property is expected to generate cash on cash returns ranging from 4.1-7.8% per annum, with an average of 6.6%. Distributions are expected to begin in May 2015 and continue on a quarterly basis thereafter.
Risks and Risk Mitigation*
Forward-Looking Statements: Investors should not rely on any forward-looking statements made regarding this opportunity, because such statements are inherently uncertain and involve risks. We use words such as "anticipated," "projected", "forecasted", "estimated", "prospective", "believes," "expects," "plans" "future" "intends,", "should," "can", "could", "might", "potential," "continue," "may," "will," and similar expressions to identify these forward-looking statements.
Illiquid Investment - Transfer Restrictions & No Public Market: The transferability of membership interests in Realty Mogul 25, LLC are restricted both by the operating agreement for that entity and by U.S. federal and state securities laws. In general, investors will not be able to sell or transfer their interests. There is also no public market for the investment interests and none is expected to be available in the future. Persons should not invest if they require any of their investment to be liquid. This is particularly important for persons of retirement age, who should plan carefully to assure that their assets last throughout retirement.
Available Competing Supply: There is significant competing available supply of traditional office product that may restrict the level to which rents can be pushed. The sponsor is underwriting rents that trail behind traditional office rents and the property benefits from lower NNN expenses and little leakage, which should allow it to be competitive against the other available supply. Additionally, tenants in the market have reportedly been receptive to single story office product due to the increased access and identity provided, as well as the ability to better control their own expenses.
Debt With a Five Year Term: The loan on the Property is expected to have a term of five (5) years, potentially creating a refinancing risk should market conditions deteriorate over the next five years. As mentioned above, the Sponsor will be focused on signing/renewing leases at the Property, and there is limited rollover during the projected hold period, assisting in mitigating the refinance risk. Lastly, this risk is further mitigated by the fact that the Sponsor is projecting a three (3) year hold period.
Lease Up of Vacant Space: There is a risk that the leasing team will be unable to lease up the vacancy at the Property. This would have an impact on future cash flow and projected value for the Property. This risk is partially mitigated by an experienced leasing team - BIG intends to retain one of the major leasing firms in Chicago. The Sponsor's underwriting assumptions assume no currently vacant space is leased up until year three. Additionally, the Sponsor's current portfolio has an occupancy rate of 98.7%.
Local Market Conditions May Impact Rental Rates:

Local conditions may significantly affect occupancy, rental rates, and the operating performance of a property. Such risks include (but are not limited to): (i) plant closings, industry slowdowns and other facts that affect the local economy; (ii) an oversupply of, or a reduced demand for, similar properties; (iii) a decline in household formation or employment or lack of employment growth, (iv) laws that could inhibit the ability to raise rents or to sell a property; and (v) other economic conditions that might cause an increase in operating expenses, such as increases in property taxes, utilities, compensation of on-site personnel and routine maintenance.

Management Risk: Investors will be relying solely on the manager of Cumberland Metro LLC for the execution of its business plan. That manager in turn may rely on other key personnel with relevant experience and knowledge, including contractors and consultants. Members of Cumberland Metro LLC (including Realty Mogul 25, LLC) will agree to indemnify the manager in certain circumstances, which may result in a financial burden if any litigation results from the execution of the business plan. While the manager of Cumberland Metro LLC has significant operating experience, Cumberland Metro LLC is a newly formed company and has no operating history or record of performance.
Manager of Realty Mogul 25, LLC Will Participate in Sponsors' Promote Interest:The manager of Realty Mogul 25, LLC will be entitled to a participation in the value of any excess distributable cash flow and any appreciation of the property realized upon its sale. This could lead to a potential conflict of interest between the manager and Realty Mogul 25, LLC. Investors must recognize and agree to waive and bear the risk of this conflict of interest.
Rising Interest Rates: The Federal Reserve has announced plans over time to methodically reduce the amount of stimulus it will inject into the U.S. economy. This could potentially lead to rising interest rates and have an effect on the future value of the property. This risk is partially mitigated by the steadily increasing rental rates and income for the property that should be beneficial in offsetting the effects of future interest rate increases. The loan on the Property has an interest rate that has been locked, further mitigating this risk. Finally, the Sponsor is projecting a hold period of just three to five years.
Uncertain Distributions: The manager of Cumberland Metro LLC cannot offer any assurances that there will be sufficient cash available to make distributions to its members (including Realty Mogul 25, LLC) from either net cash from operations or proceeds from the sale of the asset. That manager, in its discretion, may retain any portion of such funds for tenant improvements, tenant refurbishments and other lease-up costs or for working capital reserves.
Risk of Interest Charges for Sponsor Capital Calls: The amount of capital that may be required by Cumberland Metro LLC from the Company is unknown, and although Cumberland Metro LLC does not require that its members contribute additional capital to it, it may from time to time request additional funds in the form of loans or additional capital. The Company does not intend to participate in a capital call if one is requested by Cumberland Metro LLC, and in such event the manager of Cumberland Metro LLC may accept additional contributions from other members of Cumberland Metro LLC. Amounts that the contributing members of Cumberland Metro LLC advance on behalf of the Company will earn interest at the rate of 16% annually (compounded monthly) and repayment of those additional contributions will have priority in the distributions of cash flow from the property.
General Economic and Market Risks: While BIG has conducted significant research to justify the intended rental rates and sales price relative to comparable properties in the market, its best efforts to forecast economic conditions cannot state for certain whether or not investor sentiment and the capital markets will be favorable to the property at the intended disposition date. The real estate market is affected by many factors, such as general economic conditions, the availability of financing, interest rates and other factors, including supply and demand for real estate investments, all of which are beyond the control of the manager of Cumberland Metro LLC​.
*The above is not intended to be a full discussion of all the risks of this investment. Please see the Risk Factors in the Investor Document Package for a discussion of additional risks.
Address:
5501-5523 Cumberland Avenue
Chicago, IL 60656
Submarket:
O'Hare
Year Built:
1984
Current Occupancy:
90%
Net Rentable Area:
164,448 square feet
Total Units:
40
Parking:
538 spaces, 3.3 per 1,000 square feet of rentable area
Property Highlights
Single Story Office Product:

Per conversations with market professionals, tenants in the market have embraced the single story office product as opposed to traditional mid/high rise office space for a variety of reasons. Single story office offers tenants the ability to create more of a brand/tenant identity than would be possible in a mid/high rise building. Tenants enjoy the ease of access provided, including the ability for tenants/customers of the tenants to park in front of their building and walk inside, especially due to the limited parking options in the area, and particularly for the tenants involved in the medical services industry. Lastly, the rents are lower at a single story office building as there is less expense leakage, and the

NNN's

(expenses billed back to the tenants) are lower, providing cost-conscious tenants an alternative to traditional office product.

Institutional Ownership: The Property is in good condition and has benefited from institutional ownership and management, as Invesco has owned the Property for the past 15 years.
Cumberland Metro Office Park is strategically located in the O'Hare submarket within the suburban Chicago metropolitan area. The O'Hare Suburban Office Market comprises 12.2% of the overall Chicago Suburban Office Market with 13.4 million square feet of multi-tenant office space in 94 office buildings, covering 6 municipalities; Des Plaines, Mount Prospect, Park Ridge, Schiller Park, Rosemont, and part of Chicago.
The market information below was provided by various reports including the CBRE Q2 2014 Chicago Suburban Office MarketView report and was supported by conversations with local market participants.
Chicago Suburban Office Overview
The Chicago Suburban Market took another statistical step towards stabilization during Q2 2014. The overall market finished with positive net absorption for the eleventh consecutive quarter and continued in a positive direction for the first half of 2014 after compiling significant totals in 2013. At the half-way point in the year, the suburban market is on track for another year of over one million square feet of positive net absorption. In Q2 2014, the net absorption totaled 476,587 square feet with all three class types showing positive results. As a result of the large positive absorption, the direct vacancy decreased 50 basis points from the previous quarter to 19.3%. This is the lowest direct vacancy rate since the beginning of 2009. The sublease vacancy remained at 0.8%, bringing the total vacancy rate to 20.1% for Q2 2014. The current overall gross asking rate is $21.46 per square foot, an increase of $0.47 since this time last year. The suburban market has experienced an increase in gross asking rates for the past six consecutive quarters. The current streaks of positive net absorption and increasing asking rates, coupled with recent long-term corporate commitments, all point toward continued development of the suburban market.
O'Hare Submarket Overview
The O'Hare submarket is home to approximately 13.4 million square feet of stock, of which approximately 3.5 million square feet is categorized as Class B office space. The bulk of the submarket is comprised of traditional mid and high rise office product, and as of 2Q 2014, had a current vacancy rate of 23.6%. Average gross asking lease rates are $20.84 per square foot and 2014 has seen 65,764 square feet of positive net absorption. Per conversations with local market participants, the vacancy rate in the Subject's immediate "micromarket" is closer to 15%.