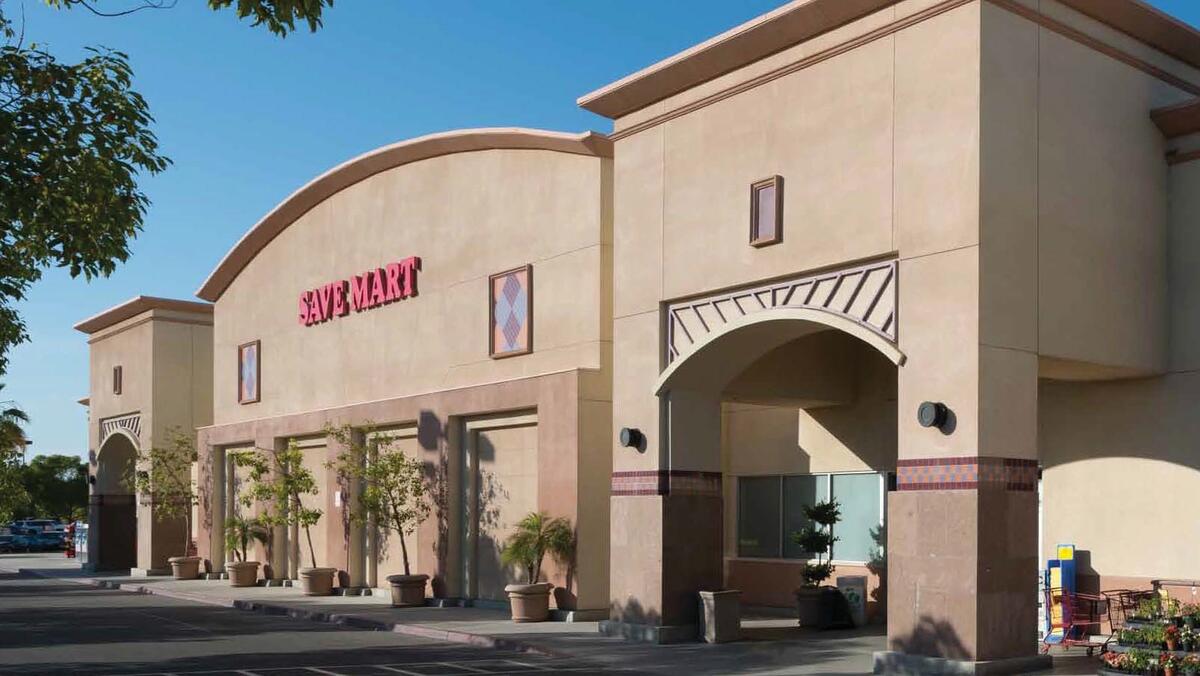 Retail
Plaza at Riverlakes
Bakersfield, CA
INVESTMENT STRATEGY
Value-Add
Offered By U.S. Realty / Compass Acquisition
*Please carefully review the Disclaimers section below, including regarding Sponsor's assumptions and target returns
Management

U.S. Realty / Compass Acquisition
In the acquisition of the Barstow Shopping Center, Realty Mogul will be partnering with established real estate players in the market - specifically, the co-sponsors U.S. Realty Partners and Compass Acquisition Partners.
U.S. Realty Partners
U.S. Realty Partners ("USRP") is a real estate investment company specializing in the acquisition, asset management, development and redevelopment of high quality retail properties located in strategic metropolitan areas of the western United States.
USRP focuses on anchored retail properties in markets with strong demographics, high barriers to entry, and achieve competitive risk adjusted returns for our investors and partners. Its team takes pride in its vast shopping center experience, extensive market knowledge, disciplined underwriting and excellent history of efficient execution.
Compass Acquisition Partners
Compass Acquisition Partners ("Compass") is a privately capitalized real estate investment firm focused on the acquisition of commercial real estate properties in select markets throughout the western United States. Compass has successfully executed an investment strategy based on a disciplined acquisition effort, an efficient renovation process and strong property management through their operating partner, Cirrus Asset Management. Its current portfolio includes over 4,300 apartment units and several retail and industrial properties, with a combined value of approximately $415 million.
Its managing principal, John Walsh, is a seasoned real estate professional who is the driving force providing overall direction to Compass and managing investor relations. He leads a team with experience in acquisitions, finance, asset management and property management. John has more than 30 years of experience in the successful execution of an opportunistic investment strategy that emphasizes acquisitions of well-located properties and value maximization through intensive property management.
Compass utilizes a highly proactive and disciplined investment approach. Markets with favorable demand characteristics such as job and population growth, demographic shifts and positive legislation are pursued. In addition, markets with supply constraints receive more favorable underwriting. Markets with signs of oversupply such as surplus land, changes in zoning and increases in building permits are avoided.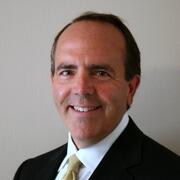 Jay Kerner - CEO of U.S. Realty Partners
Jay Kerner is the CEO of U.S. Realty Partners, a regional commercial real estate operating company and consulting firm focused on high quality properties in California and Arizona. He has over twenty seven years of experience in the acquisition, operation, development, leasing and management of retail, multi-family, office and mixed use properties.
Mr. Kerner was formerly Regional Director of Capital and Counties, U.S.A., a privately held real estate investment trust with 2.5 million square feet of retail, office, multi-family and mixed use properties organized as a subsidiary of Capital Shopping Centre Group, London (a publicly traded FTSE 100 company; CSCG.L). In addition to his duties overseeing acquisitions, dispositions, financing, and operations, he was a key executive involved in the sale of the company to Equity One (NYSE; EQY) in 2011 for more than $600 million. Prior to that, he was Senior Director of Acquisitions for Federal Realty Investment Trust, a public REIT with more than 19 million square feet of high quality mixed use and retail properties in the best markets in the U.S. (NYSE: FRT). Mr. Kerner was also President of Kerner Management and Investments, a regional shopping center operator and developer, for more than 10 years. Over his career, he has been personally involved in more than $1 billion in commercial real estate projects.
Mr. Kerner is a graduate of UCLA with a degree in Business & Economics. He is a member of the International Council of Shopping Centers and has served as a speaker at past events. In addition, his is a licensed California Real Estate Broker and General Contractor. Mr. Kerner is also the author of Chasing Yield: an Individual Investor's Guide to Passive Commercial Real Estate Investments.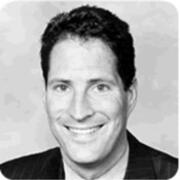 John Walsh - Principal of Compass Acquisition Partners
John is a Founding Principal of Compass Acquisition Partners. He is the driving force that provides overall direction to the firm and manages investor relationships. He has over 21 years of experience in the commercial real estate industry as an investment broker at Marcus & Millichap and in that time he has demonstrated unrivaled knowledge of the market as well as an commitment to maximizing the value of our portfolio. His expertise is clearly evident from his established reputation as one of the most knowledgeable and experienced real estate professionals in the industry. He is also recognized as one of the most respected resources for market information, and has been a featured speaker at several industry conferences and continues to be one of the most sought after speakers in the industry. John earned his B.S. and Master of Real Estate Development from the University of Southern California.
Property
At A Glance
Investment Strategy:
Buy and Hold
Hold Period:
3-5 years
Total Project Budget:
$18,551,000
Property Type:
Retail
Net Rentable Area:
102,836 square feet
Distributions to Realty Mogul 31, LLC:
9% preferred return with excess cash flow and appreciation shared 80/20
Purchase Cap Rate:
7.2% (based on projected Year 1 NOI)
7.5% (based on trailing-12 month NOI)
Projected Distribution Timing:
Quarterly
Estimated Closing Date:
December 3, 2014
Investment Details
U.S. Realty Partners and Compass Acquisitions ("USRP" and "Compass" or collectively "the Sponsors") plan to acquire Plaza at Riverlakes, a 102,836 square foot, Save Mart-anchored center located in Bakersfield, California. The Sponsors intend to create value through a combination of rolling over existing leases to market rates; taking advantage of built-in contractual lease rate increases; vacating certain local tenants at the end of their lease term in order to replace them with national credit tenants; and leasing the remaining vacant space.
Realty Mogul investors are being provided the opportunity to invest in Realty Mogul 31, LLC. Realty Mogul 31, LLC will be making an investment in Plaza at Riverlakes Partners, LLC, which will hold title to the property.
The Sponsors will handle all aspects of the investment including acquiring the property, completing the strategic repositioning and lease-up program, and ultimately selling the asset. They intend to work with a dedicated local leasing agent and a focused property management team in order to achieve these goals.
The Sponsors plan on holding the property for three (3) to five (5) years before exiting the investment, though the hold period could be longer or shorter. Realty Mogul investors have the opportunity to participate as equity stakeholders and earn a share of the cash flow and appreciation. Investors can expect to receive quarterly updates and distributions, with the first distribution projected on or before February 15th, 45 days after the first calendar quarter of operations post-closing.
Plaza at Riverlakes represents a unique opportunity to invest in a stabilized grocery anchored shopping center with several existing national retail tenants. Four of the six national shop tenants have been at the property since it was built. The property has existing, in-place cash flow with minimal tenant rollover over the investment term, and offers investors value-add potential through a combination of rollover of existing leases to market rate, built in contractual rent increases, credit enhancement by vacating certain local tenants at the end of their lease term and replacing them with national tenants, as well as the lease up of the remaining vacant space.
Investment Highlights
Grocer and Drugstore Anchored Center: The property is anchored by Save Mart, a privately held grocery chain headquartered in Modesto, CA with over 225 stores throughout the Central Valley, Northern California and Nevada and shadow-anchored by Walgreens (not part of the collateral), the nation's largest drug retailer. Combined with a roster of nationally recognized in-line tenants including Supercuts, Baja Fresh, Papa John's, UPS Store, Sport Clips and Fitness 19, the property includes many community-serving and daily need retailers. The initial expiration of the Save Mart lease is in November 2026. Save Mart currently benefits from a below-market lease rate of $0.61 per square foot/month; 10% increases in the lease rate will occur at the end of each of 2016 and 2021. At the expiration of the lease term in 2026, Save Mart has seven 5-year options to extend the lease, with a 10% increase in the base rental rate to apply at each option period. It is noteworthy that Save Mart closed a 45,000 square foot store a mile south of the property and consolidated operations at Plaza at Riverlakes, which would seem to demonstrate its commitment to this location. Although the grocer is not required to report sales under its lease, the tenant has reportedly seen 2% growth in year over year sales.
Highly Occupied Property: The shopping center is currently 92% occupied but has seen occupancy rates exceed 97% for much of the past 10 years, well above the Central Valley's average historical occupancy average of 91%. The national shop space tenants total 35% of the shop space and 15% of the total project area. In addition to the Save Mart store, which has been at the property since 2005, 56% of the shop tenants have occupied their space since 2008 or earlier. The Sponsors have engaged Cushman and Wakefield, who has more than 20 years of experience leasing in the Bakersfield market, to complete the leasing at the property. The only vacant spaces in the center are two adjacent vacant spaces totaling 6,000 square feet which are located within a freestanding building with frontage on Calloway Drive. Cushman and Wakefield is currently in discussions with Buffalo Wild Wings to potentially lease the entire space (6,000 square feet).
Affluent Submarket: Within three (3) miles of the property, the population is approximately 78,500 people, with a median household income of $83,702. The current daily traffic count at the intersection is over 47,000 (20,000+ count in each direction at the property).
Robust Historical Sales: 13 of the 20 current tenants provide sales per square foot figures. Of these tenants, seven have reported sales in excess of $200 per square foot for 2013.
Built-In Rent Increases: The leases are triple net and include both management fee and administrative fee reimbursements. 12 of the 20 leases at the property have fixed rental increases, most of which are annual. Save Mart is one of the leases with fixed rental increases. Their rental increases occur every five years and are 10% with each increase.
Limited Lease Rollover: No more than 10% of the property's leases expire in any single year during the hold period. This limits not only the occupancy risk at the property, but also the cost to re-tenant any spaces as they may become available.
Lease Rollover Analysis

| Year | SF | % Leases Expiring |
| --- | --- | --- |
| Current | 6,000 | 5.8% |
| 2014 | 3,425 | 3.3% |
| 2015 | 9,460 | 9.2% |
| 2016 | 4,098 | 4.0% |
| 2017 | 9,520 | 9.3% |
| 2018 | 10,333 | 10.0% |
| 2019 | - | 0.0% |
| Thereafter | 60,000 | 58.3% |
| Total | 102,836 | 100.0% |
Risks and Risk Mitigation*
Forward-Looking Statements: Investors should not rely on any forward-looking statements made regarding this opportunity, because such statements are inherently uncertain and involve risks. We use words such as "anticipated," "projected", "forecasted", "estimated", "prospective", "believes," "expects," "plans" "future" "intends,", "should," "can", "could", "might", "potential," "continue," "may," "will," and similar expressions to identify these forward-looking statements.​
Illiquid Investment - Transfer Restrictions & No Public Market: The transferability of membership interests in Realty Mogul 31, LLC are restricted both by the operating agreement for that entity and by U.S. federal and state securities laws. In general, investors will not be able to sell or transfer their interests. There is also no public market for the investment interests and none is expected to be available in the future. Persons should not invest if they require any of their investment to be liquid. This is particularly important for persons of retirement age, who should plan carefully to assure that their assets last throughout retirement.​
Anchor Tenant Accounts for 33% of Rental Revenues: Save Mart, which occupies 58,000 square feet, accounts for approximately one-third of the center's revenues. The success of the property is thus closely tied to the ongoing lease with Save Mart. If Save Mart defaulted on its lease or otherwise stopped paying rent, the debt service coverage ratio ("DSCR") at the property would still be 1.27x, based on the proposed loan with the five year interest-only period, which would cover debt service but which would be slightly below the minimum 1.30x covenant under the proposed loan. Save Mart leases 56% of the property's square footage, and assumed its lease from the Ralph's grocery chain in 2005. Save Mart's lease runs through November 2016, and features seven 5-year extension options, each with a 10% fixed increase on the first day of the extension period (thus, 2016 could mark the first such increase).
Macro Retail Risk: The retail asset class can be volatile, especially with the growth of internet-based retailers such as Amazon. This risk is partially mitigated by the fact that this property has several community service retailers and has been historically highly occupied, including through the most recent economic downturn. There is also a Walgreens shadow anchor at the property. Combined, these tenants and the Walgreens likely bring in a significant amount of traffic to the center on a daily basis.
Leasing Risk: There is a risk that the leasing team will be unable to lease space as it becomes vacant from time to time. There are currently two vacancies at the property amounting to 6% of the total available square footage. The Sponsor has engaged a local leasing broker with more than 20 years' experience to assist with the leasing of the vacant space. The property has also been historically well occupied (often greater than 97%) despite recent difficult economic conditions.
Loan Is Interest-Only for Five Years: The loan is interest-only for a period of five years, and therefore the principal balance will not be amortized during this time. By delaying principal payments, interest-only loans can make refinancing more difficult at maturity and increase the risk of the investment opportunity. This risk is partially offset by the increase in returns to investors during the life of the deal due to the lower debt service. Additionally, despite the absence of principal loan balance reduction, it is estimated that the loan will be 65% loan-to-value in year five given the projected financial assumptions.
Management Risk: Investors will be relying solely on the manager of Plaza at Riverlakes Partners, LLC for the execution of its business plan. That manager in turn may rely on other key personnel with relevant experience and knowledge, including contractors and consultants. Members of Plaza at Riverlakes Partners, LLC (including Realty Mogul 31, LLC) will agree to indemnify the manager in certain circumstances, which may result in a financial burden if any litigation results from the execution of the business plan. While the manager of Plaza at Riverlakes Partners, LLC has significant operating experience, Plaza at Riverlakes Partners, LLC was formed only recently

and has no significant operating history or record of pe

rformance.
Manager of Realty Mogul 31, LLC Will Participate in Sponsors' Promote Interest: The manager of Realty Mogul 31, LLC will

be entitled to a participation in the value of any excess distributable cash flow and any appreciation of the property realized upon its sale. This could lead to a potential conflict of interest between the manager and Realty Mogul 31, LLC. Investors must recognize and agree to waive and bear the risk of this conflict of interest.

Uncertain Distributions: The manager of Plaza at Riverlakes Partners, LLC cannot offer any assurance that there will be sufficient cash available to make distributions to its members (including Realty Mogul 31, LLC) from either net cash from operations or proceeds from the sale of the asset. That manager, in its discretion, may retain any portion of such funds for property operations or capital improvements.
Risk of Interest Charges or Dilution for Sponsor Capital Calls: The amount of capital that may be required by Plaza at Riverlakes Partners, LLC from the Company is unknown, and although Plaza at Riverlakes Partners, LLC does not require that its members contribute additional capital to it, it may from time to time request additional funds in the form of loans or additional capital. The Company does not intend to participate in a capital call if one is requested by Plaza at Riverlakes Partners, LLC, and in such event the manager of Plaza at Riverlakes Partners, LLC may accept additional contributions from other members of Plaza at Riverlakes Partners, LLC, borrow the funds, or admit new members contributing new cash to Plaza at Riverlakes Partners, LLC. Amounts that the manager and/or the contributing members of Plaza at Riverlakes Partners, LLC advance on behalf of the Company may be deemed to be either loans to the Company, or else as additional capital contributions, in which case the Company's interest in Plaza at Riverlakes Partners, LLC will suffer a proportionate amount of dilution.
General Economic and Market Risks: While the Sponsors have conducted significant research to justify the intended rental rates and sales price relative to comparable properties in the market, their best efforts to forecast economic conditions cannot state for certain whether or not investor sentiment and the capital markets will be favorable to the property at the intended disposition date. The real estate market is affected by many factors, such as general economic conditions, the availability of financing, interest rates and other factors, including supply and demand for real estate investments, all of which are beyond the control of the manager of Plaza at Riverlakes Partners, LLC.
*The above is not intended to be a full discussion of all the risks of this investment. Please see the Risk Factors in the Investor Document Package for a discussion of additional risks.
Address:
9440-9680 Hageman Road
Bakersfield, CA 93312
Year Built:
2001-2003
Current Occupancy:
92%
Units/Suites:
22 tenant spaces
Net Rentable Area:
102,836 square feet
Parking:
666 stalls
6.5 spaces per 1,000 square feet
Access:
Hageman Road and Calloway Drive
Two additional access points on each street
Current Rent Roll

| TENANT NAME | SQUARE FOOTAGE |
| --- | --- |
| Save Mart | 58,000 |
| Fitness 19 | 7,200 |
| Baja Fresh | 3,010 |
| Juicy Burger | 2,885 |
| RJ's at Riverlakes | 2,500 |
| Tae Ryong Taekwondo | 2,260 |
| My Kid's Dentist | 2,000 |
| Wells Fargo | 1,925 |
| Teaze Salon | 1,885 |
| UPS | 1,778 |
| Quick One Chinese | 1,500 |
| Papa John's | 1,495 |
| Japanese Restaurant | 1,490 |
| Happiness Nail | 1,463 |
| Cubano Cigars | 1,360 |
| Sport Clips | 1,275 |
| Angel Food Donuts | 1,268 |
| Supercuts | 1,202 |
| Jane's Jewelers | 1,170 |
| Star Threading | 1,170 |
| T-Mobile (cell tower) | 0 |
The anchor space was constructed in 2001, and the in-line shop spaces were built shortly after in 2002 and 2003. The property has a total of 22 units with 20 tenants currently occupying spaces ranging from 1,170 – 58,000 square feet. The property also has a cell tower and Walgreens which pays CAM reimbursements. Walgreens is a shadow anchor and is not part of the collateral for this transaction. The property has been well-maintained and there is minimal deferred maintenance. Occupancy at the property has also been consistent, with historical occupancy of 97.4% for the past 10 years.
Anchor/National Tenants
Save Mart is a national supermarket chain headquartered in Modesto, CA with 226 stores in operations. Occupying 56.4% of the space and providing approximately 33% of the rental income, Save Mart's lease runs until 2026 and includes 7 five-year options thereafter. There are two 10% rental increases still remaining under the existing lease (to occur in 2016 and 2021), and then each five-year renewal option would also include a 10% rental increase. While Save Mart is not required to report sales, the same-store sales are reportedly up 2% year over year.
Fitness 19 is a national fitness chain that offers an "affordable, family-friendly" facility with state-of-the-art cardio, strength and free weight equipment. Founded in 2003, Fitness 19 has 147 locations in 23 states across the US.
Baja Fresh is an "all-fresh, traditional" fire-grilled Mexican restaurant chain founded in Newbury Park, CA in 1990. Since that time, they moved their headquarters to Irvine and the company has grown into a franchisor with 256 stores in 29 states throughout the U.S., as well as Dubai and Singapore.
Papa John's is the fourth largest take-out and delivery pizza restaurant chain in the US with headquarters in Jeffersontown, Kentucky. There are more than 4,000 locations internationally and more than 3,200 of those store located in the U.S.
UPS (UPS Store network) is the world's largest franchisor of retail shipping, postal, printing and business service centers. With nearly 4,700 independently owned locations, there are stores throughout the U.S., Puerto Rico and Canada.
Sport Clips is a sports-themed hair-care franchise for men and boys with more than 1,200 stores across the U.S. Established in 1993, franchised in 1995 and headquartered in Georgetown, Texas, Sport Clips has been ranked by Entrepreneur Magazine as one of the top 20 "Fastest Growing Franchises" and in the top 40 of the "Franchise 500".
Supercuts is a hair salon franchise with more than 2,000 locations throughout the US. Founded in San Francisco in 1975, the company is a wholly owned subsidiary of Regis. Regis is the world's largest hair salon chain with more than 11,000 salons and is listed on the Fortune 1000. There are also Supercuts franchisees in the UK that are owned by Regis.
Plaza at Riverlakes is located in an affluent part of Bakersfield with a median income in excess of $83,000 within three (3) miles of the property. The property has a daily traffic count of approximately 20,000 cars in each direction. The property is easily accessible from both Hageman Road (664 feet of frontage) and Calloway Drive (967 feet of frontage) via three (3) access points each. Hageman Road and Calloway Drive each also have one signalized access point.
The property is located just a mile north from the intersection of Calloway Drive and Rosedale Highway, home to big box retailers including The Home Depot, Walmart, Best Buy, Target, and Kohl's, among others.
City of Bakersfield Overview
Bakersfield is located in the San Joaquin Valley and is the ninth largest city in California. The city is the county seat of Kern County and also the commercial center of the Bakersfield MSA. The region is the fourth most productive agricultural county in the US as well as a top producer of oil and natural gas. Kern County produces approximately 75% of California's in-state oil and about 58% of the state's total natural gas. The county accounts for 10% of overall US oil production and three of the five largest US oil fields. Additionally, Kern County is ranked one of the top five most productive agricultural counties in the nation. Major crops include grapes, citrus, almonds, carrots, alfalfa, cotton and roses.
The city serves as the home for both corporate and regional headquarters of companies engaged in the agricultural and energy industries. Additionally, Bakersfield has a growing manufacturing and distribution sector. Several companies have moved to Bakersfield because of its inexpensive land and access to the rest of America. Companies like IKEA, Target and Sears have chosen the area for major distribution centers. Other companies have opened regional offices including non-oil/agricultural businesses because of Bakersfield's and Kern County's business friendly policies, such as having no local utility or inventory taxes.
Bakersfield Retail Overview
According to research completed by Holliday Fenoglio Fowler, the shopping center retail market in Bakersfield is comprised of approximately 8.9 million square feet of inventory which has generally been well-occupied throughout the downturn. Even at the trough of the market, average vacancy rates remained below 10% and asking rental rates only dipped to $13.90 per square foot (NNN). Since then, vacancy rates have improved to 8.2% and average asking rental rates have improved to $14.36 per square foot as of Q2 2014.
The Northwest Bakersfield submarket is a newer submarket in Bakersfield, growing 18% to 1.8 million square feet from 2007 to 2014 versus a 12% growth in inventory for the Bakersfield market. In addition, population growth within a three mile radius of Plaza at Riverlakes was nearly 75% from 2000 to 2010. The submarket has historically commanded higher asking rents than the overall market, averaging $20.80 per square foot NNN since 2007 versus $15.51 per square foot​ NNN for Bakersfield. Although the vacancy rate in the submarket was higher than the overall market before 2011, it has since outperformed the overall market since 2012 with evidence that the submarket will continue command tighter vacancy.
| Period | Bakersfield Vacancy | NW Bakersfield Vacancy | Bakersfield Asking Rents | NW Bakersfield Asking Rents |
| --- | --- | --- | --- | --- |
| 2009 | 7.6% | 11.2% | $17.09/NNN | $21.80/NNN |
| 2010 | 9.0% | 11.8% | $16.50/NNN | $20.23/NNN |
| 2011 | 9.5% | 10.6% | $15.02/NNN | $19.44/NNN |
| 2012 | 9.8% | 9.5% | $14.83/NNN | $19.53/NNN |
| 2013 | 9.0% | 7.5% | $13.90/NNN | $20.05/NNN |
| 2014 | 8.5% | 7.3% | $14.48/NNN | $20.63/NNN |