Residential
Single Family Loan Fund #2
Multiple Locations
Management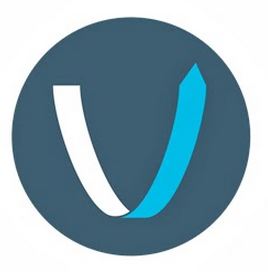 Visio Financial Services
Visio Financial Services Inc. ("VFS") is an asset-based mortgage lender to investors purchasing single-family residences ("SFR"). Its mission is to provide fast, simple and dependable mortgage finance to investors seeking to convert SFR into quality affordable housing. Since early 2009, VFS has originated more than 2,000 loans for over $30 million to investors with a low default rate. As of March 31, 2014, VFS' outstanding loan portfolio had an unpaid balance of approximately $20 million.
VFS offers mortgage loans both to purchase and refinance SFR. On purchase loans, VFS generally requires a minimum 35% cash down payment. On refinance loans, VFS will lend up to 50% of the value of the SFR. VFS typically finances the points and fees, so the initial LTV is an estimated 50-55%.
VFS is well-positioned to originate these asset-based loans because it was founded and is led by the leadership team of Econohomes GP LLC ("Econohomes"). Econohomes purchases foreclosed SFR from financial institutions and subsequently resells these properties primarily to local investors. Econohomes has bought and resold nearly 10,000 homes since inception, including more than 2,000 in each of 2011 and 2012, and more than 1,900 in 2013. Econohomes, and now VFS, have developed significant intellectual property around the valuation and marketing of this property type, including a highly targeted proprietary contact database in excess of 300,000 people.
https://www.visiolending.com/
Jeff Ball
Jeff Ball is President and CEO. He is responsible for setting our overall strategy and direction. Prior to forming Econohomes and Visio Financial Services, Jeff was the Global Head of Semiconductor Investment Banking at JPMorgan. At JPMorgan, Jeff's clients included some of the largest technology companies in the world, including Intel and Texas Instruments. Before JPMorgan, Jeff was a corporate securities attorney at Gray Cary Ware & Freidenrich (now DLA Piper). Jeff received his JD and MBA from Santa Clara University. He received his undergraduate degree in Economics and Theology from Georgetown University.
Bill Kerley
Bill Kerley is Chief Financial Officer. Most recently, Bill served as Chief Financial Officer and Vice President of Operations for WhiteGlove Health from April 2009 to April 2013. Prior to WhiteGlove, Bill was Chief Operating Officer and Chief Financial Officer of The Collective Group, LLC, an IT services company, from October 2007 to April 2009. In addition, Bill served as Chief Operating Officer of Services of MTI Technology Corporation from July 2006 to October 2007 as well as Chief Operating Officer and Chief Financial Officer of Collective Technologies, LLC, from October 2000 to July 2006. Prior to Collective Technologies, he was Senior Vice President and Chief Financial Officer of JDN Realty Corporation from 1993 to 2000. He earned a B.B.A. in Business Administration from the University of Kentucky and an M.B.A. from Harvard Business School.
Matt Matza
Matt Matza is Executive Vice President. Matt is responsible for spearheading our capital raising efforts, Econohomes acquisitions, and other strategic initiatives. Most recently, Matt was Managing Director at Cypress Real Estate Advisors where he led capital market activities and oversight for investment acquisitions, dispositions, and asset management activities. Matt's involvement with Cypress included the investment of over $700 million in equity across various asset classes. Prior to joining Cypress, Matt worked in Houston, Texas, for Centennial Ventures, a venture capital firm, where he evaluated investment opportunities in the telecom sector. Matt also worked in San Francisco, California, for McKinsey & Company, a management consulting firm, where he advised clients across various industries. Matt received his undergraduate degree in finance from the University of Texas and his MBA from the Stanford Graduate School of Business.
Property
At A Glance
Investment Structure:
Credit facility aimed at facilitating single family investor loans
Term :
Two (2) years (balloon payment at end of term)
Property Type:
Single-family residential (1-4 units)
Use of Proceeds:
Finance first mortgage loans to be originated by VFS or an affiliate and secured by first priority liens
Collateral:

A first priority security interest in the underlying assets, including:

All mortgage liens
All legal agreements to such mortgage loans made under the facility
The rights to receive all payments and proceeds from the mortgage loans
Collateral assignment of mortgage loan agreements related to VFS' origination of the mortgage loans
Investment Details
Realty Mogul 17, LLC will be providing VFS V a credit facility to originate single family investor loans. Investors will hold interests in Realty Mogul 17, LLC.
VFS makes asset-based mortgage loans in 34 states to investors in homes valued at $200,000 or less. The loans are made to finance the investment purchase of a home for physical rehabilitation and resale or conversion to a rental property or, in the case of refinance loans, to fund further rehabilitation or expansion capital for other investment properties. Purchase money loans are generally originated at loan-to-value ratios of 70-75%, and refinance loans are generally originated at loan-to-value ratios of approximately 55%. All loans are sized on an "as-is" basis, with no credit given for after-repaired value. Appraisals are performed by licensed appraisers engaged by or approved by VFS that meet VFS' appraisal requirements. VFS will only approve appraisals engaged by a national financial institution such as a national bank, HUD or FNMA. No appraisals are required with respect to loans originated on properties already in the VFS system.
Investors will receive interest payments of 9.5% annually*, paid monthly, with a final balloon payment at the end of the credit facility term.
The Fund will benefit from certain covenants in the credit agreement with VFS V regarding the nature of the collateral underlying the loan. These covenants require the following:
Underlying debt service coverage ratio of the collateral be at least 1.2x
Loans delinquent more than 120 days must be removed from the Fund's credit facility by replacing them with a performing loan or by fully paying off the unpaid principal balance of such delinquent loan
Up to 75% of the VFS V portfolio can be refinance loans
Up to 50% of the VFS V portfolio can be purchase loans
Up to 50% of the VFS V portfolio can be property loans with terms of up to 15 years
Given the low loan-to-value ratios and related amortization, VFS expects the portfolio loan-to-value ratios of the Fund to begin at approximately 60% and to decrease throughout the investment period as the underlying loans amortize.
VFS requires hazard insurance for no less than the loan amount, and the insurance premiums must be escrowed as part of the monthly payment. Past years' property taxes must be paid in full and provision for future tax liability must be escrowed as part of the borrower's monthly payment. A lenders' title insurance policy is obtained for the amount of the loan. Flood insurance is required if applicable. VFS intends to lend to a variety of borrowers through VFS V including individuals, US citizens, foreign nationals and entities such as corporations, LLCs, limited partnerships and general partnerships. For loans to entities, personal guarantees are required.
Realty Mogul 17, LLC will hold a UCC-1 perfected security interest in the Collateral. A Collateral Agent will hold the original mortgage notes with allonges as well as recorded assignments and mortgages. The Collateral agent for this investment will be US Bank. The underlying borrower loans will be serviced by Halo Asset Management, LLC, a licensed third-party servicer, or a servicer mutually approved by VFS and Realty Mogul.
Investment Highlights
Diversified Fund: VFS intends to make numerous single family secured loans through the credit facility being provided by the Fund which should allow for diversification across properties for investors.
Experienced Sponsor: VFS thrives on real estate. The team has bought, sold or financed over $250 million of homes nationwide and understands the unique needs of residential investors. VFS currently operates in 34 states.
Distributions to Investors Planned to Begin Immediately After Close: Given the structure of the Fund as a credit facility to VFS V, investors should expect monthly distributions to begin after the first full month of Fund operations.
Risks**
Forward-Looking Statements: Investors should not rely on any forward-looking statements made regarding this opportunity, because such statements are inherently uncertain and involve risks. We use words such as "anticipated," "projected", "forecasted", "estimated", "prospective", "believes," "expects," "plans" "future" "intends,", "should," "can", "could", "might","potential," "continue," "may," "will," and similar expressions to identify these forward-looking statements.
Illiquid Investment - Transfer Restrictions & No Public Market: The transferability of membership interests in Realty Mogul 17, LLC are restricted both by the operating agreement for that entity and by U.S. federal and state securities laws. In general, investors will not be able to sell or transfer their interests. There is also no public market for the investment interests and none is expected to be available in the future. Persons should not invest if they require any of their investment to be liquid. This is particularly important for persons of retirement age, who should plan carefully to assure that their assets last throughout retirement.
Management Risk: Investors will be relying solely on VFS V for the execution of its business plan.
General Economic and Market Risks: The real estate market is affected by many factors, such as general economic conditions, the availability of financing, interest rates and other factors, including supply and demand for real estate investments, all of which are beyond the control of the manager of Realty Mogul 17, LLC or VFS V.
Risk Mitigation**
VFS' loans are recourse, and personal guarantees are required when the borrower is an entity.
Loan covenants made as part of the Fund's credit facility call for the removal from the Fund's portfolio of any loans delinquent for more than 120 days.
The security interest for the underlying borrower loans are first lien deeds of trust or mortgages on the property.
The underlying borrower loans are protected by hazard and title insurance.
Investor returns are not contingent on the appreciation (or depreciation) of the property values and investor returns do not increase (or decrease) based on any resale price. The underlying borrowers are still obligated to repay the corresponding borrower loan.
*Returns to the Fund are dependent on payments that VFS receives on the underlying borrower loans. The Fund is secured by its interest in the mortgage documents that are assigned to it as part of the credit agreement with VFS V.
**The above is not intended to be a full discussion of all the risks of this investment. Please see the Risk Factors in the Investor Document Package for a discussion of additional risks.
VFS makes its asset-based mortgage loans in 34 states to investors in single-family homes (1-4 units) valued at $200,000 or less. VFS believes that this market is currently underserved, for a number of reasons:
Banks can sometimes be uncomfortable with the loan size, nature of collateral, and/or the borrower's financials
Local hard money lenders are often geographically restricted and limited to certain property types
Consumer finance companies can be unfamiliar with the asset class
Use of a borrower's own money (or from friends and family) is typically a less attractive way to finance a project
VFS believes that its lending process is relatively fast, simple, and dependable. VFS also believes that its focus on investment properties enables it to participate in the ongoing rebuilding of the country's housing market by facilitating credit to an underserved sector.
VFS has to date originated more than 2,000 loans across the country with a total loan value exceeding $30 million. VFS has also raised over $60 million of debt capital to date to finance its lending platform. VFS believes that it has developed a highly efficient origination system on top of a proven asset disposition model that reduces the risk of loan losses.
VFS V will only be lending on single family homes. VFS V will not be lending to (and the Fund will not be financing) investors in manufactured homes, mobile homes, log homes, condominiums, multi-family (5+ units), commercial, industrial, agricultural, land or ground leases.
VFS lends in 34 states across the country. This market includes Alabama, Arkansas, Colorado, Connecticut, Florida, Georgia, Iowa, Illinois, Indiana, Kentucky, Louisiana, Maryland, Maine, Michigan, Missouri, Montana, North Carolina, New Hampshire, New Jersey, New Mexico, New York, Ohio, Oklahoma, Pennsylvania, South Carolina, Tennessee, Texas, Utah, Virginia, Washington, Wisconsin, West Virginia, and Wyoming.