Multifamily
Garden-Style Multifamily
Indianapolis, IN
Management

Birge & Held Asset Management
Birge & Held is a national apartment real estate, private equity and investment firm located in Carmel, Indiana. In an effort to take advantage of strategic real estate acquisition opportunities in the distressed real estate marketplace, J. Taggart Birge and Andrew J. Held started what is now Birge & Held in 2008. Birge & Held has acquired and managed over $400,000,000 in multi-family assets across the country and currently employs over 80 professionals, per the Sponsor. Through private equity and creative debt structures, Birge & Held continues to grow its portfolio of assets. For capital investors who seek to identify and pursue apartment real estate opportunities, Birge & Held provides an experienced operating partner.
http://www.birgeandheld.com/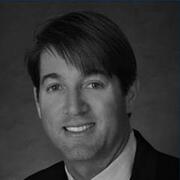 Tag Birge - CEO
Mr. Birge has been involved in commercial development and financing since 1997. He graduated cum laude from Indiana University in 1993 (BA – Political Science). In 1997, he received his JD from the University of Virginia and joined Bose McKinney & Evans, LLP, Indianapolis, Indiana, as an associate, becoming a partner in the real estate group in 2004. His legal practice focused on office and industrial development representing Duke Realty Corporation on numerous transactions around the United States. As an attorney, Mr. Birge was ranked by his peers as one the best real estate attorneys in the State of Indiana.
In 2004, Mr. Birge withdrew from the partnership of Bose McKinney & Evans and joined Lauth Property Group. While at Lauth Property Group, Mr. Birge developed approximately $200 million worth of office and health care buildings around the country. Initially, Mr. Birge ran the Midwest office and health care development for Lauth Property Group and in 2007 assumed responsibility for all of Lauth's medical development in the United States. During his tenure at Lauth, they were named a top ten developer of medical office buildings as tracked by Modern Healthcare.
Since 2008, Mr. Birge has overseen the acquisition, financing and management of BH's $230 million in multifamily assets. Mr. Birge currently serves on the Board of Directors of Bowen Engineering, the Sports Corporation Board, Heart of Gold Charity Board, and the Orchard School Board of Trustees.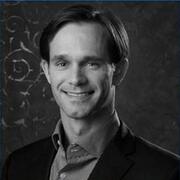 Andrew Held - President & COO
Mr. Held has been involved in commercial and residential development and financing since 2003. He graduated from Indiana University in 1999 (BA – History) where he was a student-athlete and received academic All-American honors. In 2002, he received his JD from the Indiana University School of Law and practiced with the law firms of Hackman Hullet & Cracraft and Bose McKinney & Evans. His practice areas focused on commercial and residential real estate development, handling acquisitions, leasing, financing and dispositions for many of the largest commercial development and construction companies in the United States.
In 2007, Mr. Held received his MBA with a finance focus from Butler University. Since 2008, Mr. Held has overseen BH's acquisition, financing and management of the company's $230 million in multifamily assets. Mr. Held currently serves as the President of the Penrod Society focused on raising millions of dollars to serve the Indiana cultural and arts community. He was recently named to the Indianapolis Business Journal's 2013 "Forty Under Forty" Class.
Currently Owned Assets

| | | | | |
| --- | --- | --- | --- | --- |
| Property Name | Location | Number of Units | Date Acquired | Total Cost Basis |
| Aurum | Indianapolis, IN | 208 | 2/12/13 | $13,940,593 |
| Beacon Hill Apartments | Indianapolis, IN | 14 | 4/1/13 | $1,000,000 |
| Clinton Estates | Indianapolis, IN | 184 | 7/1/13 | $13,553,680 |
| College Court Condominiums | Frankfort, IN | 48 | 11/25/13 | $1,800,000 |
| Cypress Square Apartments | Indianapolis, IN | 188 | 3/27/14 | $12,350,000 |
| Eagle Creek Apartments | Muncie, IN | 67 | 4/25/14 | $5,279,925 |
| Echo Ridge Apartments | Muncie, IN | 36 | 4/25/14 | $2,376,609 |
| Elston Point Apartments | Elkhart, IN | 76 | 10/16/14 | $3,550,000 |
| English Village Apartments | Elkhart, IN | 95 | 10/16/14 | $3,300,000 |
| Greenleaf Hunter's Pond Apartments | Indianapolis, IN | 208 | 10/22/14 | $8,600,000 |
| Kensington/Chesterfield | South Bend, IN | 60 | 11/7/14 | $6,000,000 |
| Parc Bordeaux Apartments | Bloomington, IN | 62 | 11/7/14 | $4,000,000 |
| Pheasant Run Apartments | Indianapolis, IN | 208 | 12/9/14 | $8,700,000 |
| Railway Manor | Bloomington, IN | 32 | 8/31/15 | $3,575,000 |
| Regency Park | Indianapolis, IN | 632 | 9/18/15 | $45,000,000 |
| The Arbors | Bloomington, IN | 24 | 10/6/15 | $2,732,000 |
| The Oaks of Eagle Creek Apartments | Indianapolis, IN | 304 | 12/22/15 | $15,322,000 |
| Walnut Springs Apartments | Lafayette, IN | 62 | 1/19/16 | $3,882,000 |
| Woodwind Apartments | Lafayette, IN | 44 | 1/28/16 | $2,220,000 |
| The Villager | Centerville, OH | 276 | 2/19/16 | $22,900,000 |
| Chesapeake Landing | Centerville, OH | 256 | 4/28/16 | $22,110,000 |
| Beechmill Apartments | Indianapolis, IN | 256 | 5/6/16 | $19,175,000 |
| Trails at Lakeside Apartments | Indianapolis, IN | 208 | 9/8/16 | $18,100,000 |
| Lakeshore Apartments | Indianapolis, IN | 740 | 9/15/16 | $84,900,000 |
| Cross Creek Apartments | Indianapolis, IN | 208 | 1/9/17 | $14,725,000 |
| Total | | 4,496 | | $339,091,808 |
Sold Assets

| | | | | | |
| --- | --- | --- | --- | --- | --- |
| Property Name | Location | Number of Units | Date Acquired | Total Cost Basis | Sale Price |
| Harborview Condominiums | San Diego, CA | 81 | 3/1/09 | $20,406,491 | $22,000,000 |
| Bear Valley Apartments | San Diego, CA | 24 | 11/8/10 | $4,200,000 | $4,900,000 |
| Walnut Manor Apartments | Muncie, IN | 120 | 11/30/11 | $2,471,700 | $4,850,000 |
| Centro Apartments | San Diego, CA | 60 | 12/19/11 | $11,213,764 | $15,800,000 |
| Palm Valley Apartments | Goodyear, AZ | 264 | 4/1/12 | $22,925,000 | $27,200,000 |
| Fox Brook Apartments | Muncie, IN | 41 | 4/2/12 | $1,275,000 | $1,900,000 |
| Total | | 590 | | $62,491,955 | $76,650,000 |
| Total Currently Owned and Sold | | 5,086 | | $401,583,763 | $76,650,000 |
*Performance information provided by the Sponsor