Office
Cinnamon Tree Plaza
Tamarac, FL
INVESTMENT STRATEGY
Core Plus
Offered By SF Partners & Affiliates
*Please carefully review the Disclaimers section below, including regarding Sponsor's assumptions and target returns
Parking Ratio
4.8 per 1,000 square feet
Acquisition Price
$4,150,000
Investment Highlights
In Place Cash Flow
Well Located
4.8:1,000 Square Foot Parking Ratio
Property Has Been Owned and Well Maintained by a Local Real Estate Group
Management

SF Partners & Affiliates
SF Partners Mortgage, LLC ("SF Partners") is a Real Estate Investment firm established in 2009 for the sole purpose of purchasing and managing commercial real estate in the State of Florida. The principals of SF Partners, Charles Stuzin and Daniel Stuzin, have been involved in both the banking and real estate industries in Southern Florida for more than 40 years.
Since inception, SF Partners (through affiliates) has purchased and operated over twenty multi-tenant commercial properties primarily in the Southern Florida area. SF Partners' strategy has been to identify commercial buildings where it can add value through increasing occupancy, raising rental rates, and reducing expenses. Many of the properties purchased by SF Partners have also required substantial investment in capital improvements in order to achieve the aforementioned objectives.
The investment strategy is based upon acquiring and managing "sub-performing" commercial real estate assets that offer attractive risk based returns in the following property types: office, retail, and light-industrial. Typical deal sizes range from $1,000,000 - $10,000,000. By focusing on smaller commercial properties, SF Partners believes it can find value as there are less sophisticated purchasers pursuing these type of deals. Transaction types are standard arms length buyer/seller purchases but have also included the acquisition of non performing notes, portfolio purchases, and REO assets. The management team has developed a strategy which they believe allows for quick stabilization of the asset (typically within 12-18 months). The "in-house" property management team also allows SF Partners to keep expenses to a minimum while providing potentially superior value to its tenants. The following are examples of some of the recent transactions SF Partners has undertaken.
http://www.sfpartnersllc.com/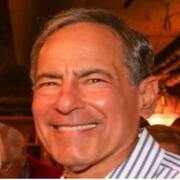 Charles Stuzin
Chairman of the Board
Charles is a principal of SF Partners. He has spent his 40 year career in the banking and real estate industries. Previously, he served as Chairman and President of CSF Holdings, Inc. (holding company for Citizens Federal Bank). He currently serves as Chairman of the Board for the Holding Company of Coconut Grove Bancshares. Charles holds a bachelors degree in accounting from the University of Florida and a J.D. from the University Of Miami School Of Law. Mr Stuzin's experience has been great source of counsel for the operations of SF Partners.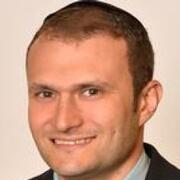 Daniel Stuzin
President
Daniel is a founder and managing principal of SF Partners and is responsible for setting the investment strategy of the firm. He maintains overall responsibility for all operations of the firm. Daniel holds a bachelors degree in accounting from the University of Illinois and a J.D. from the University of Miami School of Law. Daniel was President and founder of SF Partners Mortgage LLC, a licensed commercial Florida lender that originated and managed commercial loans between 2003-2009.
Elliot Grub
Elliot has been with SF Partners since its inception in 2009 and is responsible for business origination, risk evaluation, underwriting, pricing and management of all real estate investments. In addition, he oversees the marketing and leasing efforts for all portfolio properties. He has more than 20 years of experience in the real estate and finance industry. Elliot holds a bachelor's degree from Tulane University and an M.B.A from the H. Wayne Huizenga School of Business and Entrepreneurship at Nova Southeastern University.
SF Partners & Affiliates - Track Record
Project Name
Location
Property Type
Size
Acquisition Date
Acquisition Price
Active/
Realized
Sale Price
Return

2425 E. Commercial Blvd

Ft. Lauderdale, FL

Office

21,276

Dec-10

1,450,000

Active

618 US Highway One

North Palm Beach, FL
Office
20,827
Apr-11
1,100,000
Active

6520-6528 US Highway 301

Riverview, FL
Office
38,400
Apr-11
3,264,000
Active

741-749 US Highway 1

North Palm Beach, FL
Office
25,000
Jun-11
1,500,000
Realized
2,175,000
45%
1800 S. Australian Avenue
West Palm Beach, FL
Office
45,000
Aug-11
4,250,000
Active

1801-1925 S. Perimeter Road

Fort Lauderdale, FL

Office
73,000
Nov-11
3,410,550
Active

440 East Sample Road

Pompano Beach, FL
Office
27,515
May-12
1,325,000
Realized
2,450,000
85%

324

Datura

Street

West Palm Beach, FL
Office
66,000
Aug-12
3,587,500
Realized
6,000,000
67%
2151 W. Hillsboro Boulevard
Deerfield Beach, FL
Office
41,000
Oct-12
3,080,000
Active

5959-5999 Central Avenue

St. Petersburg, FL
Office
62,508
Mar-13
2,900,000
Realized
4,575,000
58%

4300 N. University Drive

Lauderhill, FL
Office
97,800
Jun-13
5,300,000
Active

21301

Powerline

Road

Boca Raton, FL
Office
53,000
Sep-13
6,905,000
Realized
11,500,000
67%
2675 Winkler Avenue
Fort Myers, FL
Office
64,386
Sep-14
4,400,000
Active
2290-2328 10th Avenue
North Lake Worth, FL
Office
101,136
Mar-15
8,600,000
Active
1551 Forum Place
West Palm Beach, FL
Office
39,899
Sep-15
4,000,000
Active
3700 Washington Street
Hollywood, FL
Office
57,815
Oct-15
8,300,000
Active
2051-2151 45th Street
West Palm Beach, FL
Office
69,178
Mar-16
7,800,000
Active
Total/Average
903,740
$71,172,050
$26,700,000
62%
Business Plan
In this transaction, RealtyMogul.com investors will invest in Realty Mogul 60, LLC. Realty Mogul 60, LLC will subsequently invest in KAS CTP, LLC, the entity that will hold title to the Property.
Upon acquisition, the Sponsor intends to make some minor capital improvements/repairs to the roof estimated to cost between $10,000 - $15,000. Given that the current owner is a professional real estate firm that has owned and occupied the Property since 1998, the Property has been very well maintained. The Sponsor's business plan largely entails managing the rollover of leases at the Property while leasing up currently vacant space (the underwriting does not assume any additional lease up until Year 4). As is customary with tenants of smaller size (average tenant square footage is 2,600) in suburban office buildings, lease terms are shorter, but will generally see larger rent increases upon renewal. The underwriting assumes target rents of $17.00 per square foot, which compares favorably with recent leasing activity which has averaged $17.24 per square foot.
Given the above market parking ratio and large lot size, there is additional upside potential to monetize the parking once the City Village development is complete, as well as the ability to develop an additional office or retail pad on the site. These considerations have not been underwritten in the assumptions, but could prove to be an attractive option to the Sponsor and/or a potential buyer.
Property
RealtyMogul.com, along with SF Partners (the "Sponsor"), is providing the opportunity to invest in the acquisition and ownership of a 40,000 square foot office property located in Tamarac, FL (the "Property").
The primary objective of this investment is to acquire the Property below replacement cost, manage rollover throughout the hold period, bring rents up to market, and sell the Property within approximately four (4) years.
The Sponsor sees this investment as an opportunity to acquire a well located office property in a market where they are an owner and manager of over 669,000 square feet of office product.
Built in 1985, the Property is currently 86% occupied with two vacant suites. There are twelve tenants in total, comprised of professional firms such as attorneys, marketing companies, medical servicing firms, real estate firms and one of the largest elevator service companies in the South Florida area, ThyssenKrupp Elevator Group. There are 192 parking spaces, providing a high parking ratio of 4.8/1,000 square feet.
Major Tenant Summary
Since 1997, MasterTrace has been one of the most trusted names in medical background canvassing. MasterTrace works for and is the vendor of choice for many major insurance companies, insurance defense law firms, TPAs and self-insured organizations. Their record of timely delivery coupled with fair market pricing has helped their clients receive unprecedented ROI when choosing to utilize medical canvassing. When clients run a "MasterTrace," they get nationwide access to treatment facts in seven easy steps, culminating in an easy-to-read report with powerful data about a subject's medical history.
ThyssenKrupp Elevator Americas is the largest producer of elevators in the Americas, with more than 13,500 employees and more than 200 branch and service locations. The company is constantly innovating, with a wide array of elevator technologies available depending on the height of the building. Confidence is engineered in their fabric, from the planning and installation process to routine elevator maintenance. ThyssenKrupp Elevators is one of the components of the ThyssenKrupp Group, which is based in Germany and has over 155,000 employees throughout 80 countries worldwide. During the 2013/2014 fiscal year, ThyssenKrupp generated sales of roughly €41 billion in the business areas of Components Technology, Elevator Technology, Industrial Solutions, Materials Services and Steel. The conglomerate's stock is traded under the ticker symbol TKA on the Xetra (Exchange Electronic Trading system, based in Frankfurt, Germany).
Ranieri Law is a full service law firm, focusing on raising consumers' credit scores by correcting unverifiable, inaccurate, misleading, obsolete and incomplete information. The firm has over 20 years of commercial law experience and is equipped with the resources and legal expertise that typical credit repair agencies cannot offer. The team of professionals at Ranieri Law looks at each case individually and plans a strategy that will work best for each client's case.
Aptitude Marketing Group was formed by experts in the lead generation space who work with specialists in online advertising, marketing and media buying experiences. The company, based in Tamarac, Florida, started with a five-person call center and has grown year after year to over 50 people. The team consists of the best online marketers in the industry and continues to evolve, looking for new ways to generate high-quality leads for their partners. Aptitude Marketing offers more ways to reach clients' target markets versus other groups. They use social media tools and proprietary sites to open additional channels to target audiences.
Genet Property Group has over 20 years of real estate experience in leasing, sales, acquisitions and property management. Based in South Florida, Genet Property Group currently manages over 1.5 million square feet of combined residential, commercial office, warehouse and retail space. With a hands on management approach and direct owner involvement Genet Property Group has established successful partnerships with long term tenants, brokers and vendors throughout the years.
Sales Comps (PPR/CoStar/RCA/Sponsor)
Address
Sale Date
Size (SF)
Price
$/SF
Cap Rate
100-150 E. Sample Rd, Pompano Beach
Aug-15
34,000
$4,700,000
$138.24
7.4%
9600 Sample Rd, Coral Springs
Jun-14
37,584
$4,275,000
$113.75
7.8%
7431 N. University Dr, Tamarac
Oct-15
44,857
$4,700,000
$104.78
8.5%
7544 Wiles Rd, Pompano Beach
Jan-15
26,549
$3,741,000
$140.91
5701 N Andrews Way, Ft Lauderdale
Jan-16
22,851
$2,350,000
$102.84
800 W. Cypress Creek Rd, Ft Lauderdale
Jul-15
65,400
$5,893,700
$90.12
Average
38,540
$110.97
7.9%
Subject
40,000
$103.75
7.5%
Leasing Comps (CoStar)
Deal
Lease Start
Size (SF)
Lease Rate
Term (yrs)
4577 N. Nob Hill Rd, Sunrise
Nov-15
1,200
$19.00
1.0
4300 N. University Dr, Lauderhill
Nov-15
1,150
$16.00
1.0
5440 NW 33rd Ave, Ft. Lauderdale
Oct-15
3,029
$15.75
1.0
6601 NW 14th St, Plantation
Aug-15
2,303
$15.56
3.0
499 NW 70th Ave, Plantation
Apr-15
1,188
$20.50
3.0
7771 W. Oakland Park Blvd, Sunrise
Feb-16
6,974
$23.20
3.0
8411 W. Oakland Park Blvd, Sunrise
Oct-14
2,636
$15.00
1.0
Average
2,640
$18.96
1.9
Subject - In Place
40,000
$16.47
Subject - Projected
40,000
$17.00
The Property is located in the City of Tamarac, FL along N. Pine Island Road and Commercial Boulevard which are both heavily trafficked roads in western Broward County, and is easily accessible from Florida's Turnpike and the Sawgrass Expressway. The western Broward county submarket is highly populated and there is a strong demand for office space located in proximity to residential areas surrounding the greater Ft Lauderdale area. Directly adjacent to the Property, the City of Tamarac is developing a downtown City Village which will consist of retail, restaurants and new residential housing. At this time no office building is scheduled to be developed. The Property will sit at the entrance of this new downtown project and is a very substantial project for the area. Construction is to commence in January 2017.
Market Overview
According to CoStar Portfolio Strategy, the Fort Lauderdale office market has changed over the last few quarters. While employment had mostly been supported by low wage jobs, the forecast should see white-collar and high-wage jobs getting the lion's share of growth. The result is projected to be an expanding job market that should continue to outperform U.S. employment growth across all sectors, but more important, office-using job growth may excel. The improving economy, combined with affordable office rents, should help support demand growth in the coming years, which should directly translate to healthy market fundamentals. Also, a general lack of supply additions, particularly compared with supply in other Southeast metros, should underpin one of the better vacancy improvement stories in the region, and more important, the country. There is some upside potential in pricing, which remains relatively low. For value-add investors, there could still be some good deals to be had. However, overall capital value growth may be elusive for many assets here, so core investors should make sure today's yields are enough to last over the hold period.
Submarket Overview
According to CoStar Portfolio Strategy, the Northwest Broward/Coral Springs Submarket has a relatively small inventory, with just under five million SF of office space, only about 7% of the metro's total. With about 50,000 people working here, it has a high employment concentration in manufacturing, healthcare, and retail trade. The two main office nodes in the submarket are along West McNab Road and North University Drive near the Coral Springs Medical Center.
Demographic Information
Demographics
1 Mile
3 Miles
5 Miles
Population (2015)
19,905
163,448
401,250
Projected Growth (2015-2020)
6.29%
7.76%
7.70%
Median HH Income (2015)
$47,132
$44,154
$45,926
Demographic information above was obtained from CoStar
Financials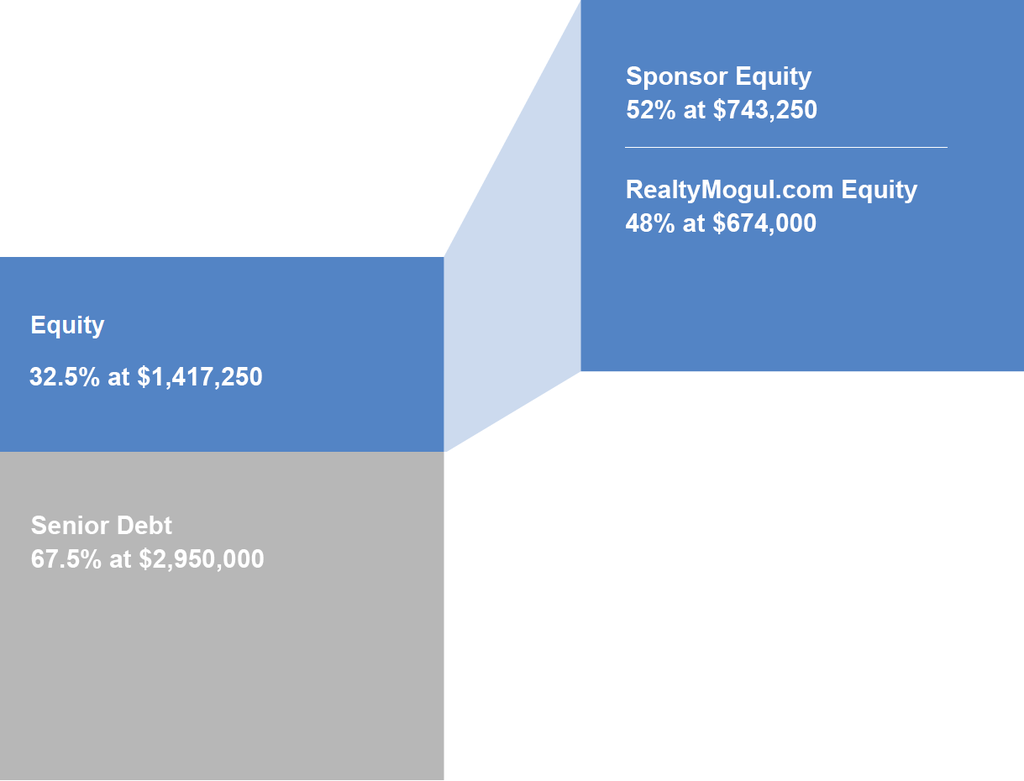 Total Capitalization
Sources of Funds
Debt
$2,950,000
Equity
$1,417,250
Total Sources of Funds
$4,367,250
Purchase Price
$4,150,000
Acquisition Fee
$41,500
Leasing Reserve
$25,000
CapEx Reserve
$25,000
Legal Costs(1)
$10,000
Closing Costs & Other Fees
$115,750
Total Uses of Funds
$4,367,250
(1) A portion of the legal fees will be paid to North Capital as reimbursement for legal pursuit costs.
The projected terms of the debt financing are as follows:
Lender: BankUnited
Proceeds: $2,950,000
Term: Five (5) years
Rate: 3.50%
Amortization: 25 years
Interest Only: 2 years
Prepayment Fees:

3% months 1-12
2% months 13-24
1% months 25-36
0% thereafter
There can be no assurance that a lender will provide debt on the rates and terms noted above, or at all. All rates and terms of the debt financing are subject to lender approval, including but not limited to possible increases in capital reserve requirements for funds to be held in a lender controlled capital reserve account.
KAS CTP, LLC intends to make distributions to Realty Mogul 60, LLC as follows: pro rata share of cash flow to a 7% Internal Rate of Return ("IRR") hurdle, then to Sponsor until they have reached a 10% hurdle, then a 70/30 split thereafter (70% to members, 30% to Sponsor) of excess cash flows and appreciation. Realty Mogul 60, LLC will distribute 100% of its share of excess cash flow (after expenses) to the members of Realty Mogul 60, LLC (the RealtyMogul.com investors). The manager of Realty Mogul 60, LLC will receive a portion (up to 10%) of the Sponsor's promote interest.
Distributions are projected to start in November 2016 and are projected to continue on a semi-annual basis thereafter. These distributions are at the discretion of the Sponsor, who may decide to delay distributions for any reason, including maintenance or capital reserves.
Cash Flow Projections

| | Year 1 | Year 2 | Year 3 | Year 4 |
| --- | --- | --- | --- | --- |
| Effective Gross Revenue | $569,719 | $596,677 | $624,419 | $677,515 |
| Total Operating Expenses | $256,749 | $264,846 | $273,185 | $282,755 |
| Net Operating Income | $312,970 | $331,831 | $351,234 | $394,760 |
| Distributions to Realty Mogul 60, LLC Investors | $64,324 | $72,402 | $43,902 | $1,019,334 |
Certain fees and compensation will be paid over the life of the transaction. The following fees and compensation will be paid:
Type of Fee
Amount of Fee
Received By
Paid From
Notes
One-Time Fees:
Acquisition Fee
$41,500
Sponsor
Capitalized Equity Contribution
1.0% of the property purchase price
Broker-Dealer Fee
$35,000
North Capital (1)
Sponsor's Acquisition Fee
This fee will be paid outside of closing from the Sponsor's Acquisition Fee proceeds
Legal Expense Fee
$10,000
North Capital
Capitalized Equity Contribution
Recurring Fees:
Property Management Fee
4.0% of effective gross revenues
Sponsor
Operating Cash Flow
Maintenance Personnel Expense Reimbursement
$10,000/year
Sponsor
Operating Cash Flow
Management and Administrative Fee
2.0% of amount invested in Realty Mogul 60, LLC
RM Manager, LLC
Distributable Cash
RM Manager, LLC is the Manager of Realty Mogul 60, LLC and a wholly-owned subsidiary of Realty Mogul, Co. (2)
Notes:
(1) Certain employees of Realty Mogul, Co. are registered representatives of, and are paid commissions by, North Capital Private Securities Corp., a Delaware corporation ("North Capital"). In addition, North Capital pays a technology provider services fee to Realty Mogul, Co. for licensing and access to certain technology, reporting, communications, branding, entity formation and administrative services performed from time to time by Realty Mogul, Co., and North Capital and Realty Mogul, Co. are parties to a profit sharing arrangement.
(2) Fees may be deferred to reduce impact to investor distributions
The above presentation is based upon information supplied by the Sponsor or others. Realty Mogul, Co., RM Manager, LLC, and Realty Mogul 60, LLC, along with their respective affiliates, officers, directors or representatives (the "RM Parties") hereby advise you that none of them has independently confirmed or verified any of the information contained herein. The RM Parties further make no representations as to the accuracy or completeness of any such information and undertake no obligation now or in the future to update or correct this presentation or any information contained herein.
Disclaimers
Competition in Office Properties
Office buildings are subject to market forces affecting supply and demand just like other types of commercial space, but the economic drivers for office space are sometimes different than those for other real estate investments. Rents and valuations for offices are primarily influenced not just by employment growth but also by a region's economic focus. Office properties are especially influenced by specific types of employment -- namely, sectors with very high proportions of office use. These economic segments are generally those that utilize service and professional employees such as attorneys, accountants, engineers, insurance personnel, real estate brokers and related service providers (like title and escrow providers), and people working in banking, financial services, consulting, medical, dental, and pharmaceutical fields. Office space tends to be leased for relatively long periods, with tenants often having the option to renew leases for additional terms. This means that office properties often have leases that can lag current market lease rates, and an appropriate "step-up" of rental rates may not be able to be imposed until a lease expires. Economic downturns can affect office buildings more than residential buildings, since businesses can go bankrupt even while people continue to need housing. Re-leases of office space can often require significant lead time to consummate.
---
Florida Hurricane Risk
Florida is located near the Atlantic Ocean, which is subject to frequent and sometimes destructive hurricanes. Hurricane or flood insurance is expensive, however, and the Sponsor Entity has not committed to obtaining hurricane or flood insurance for the Property. There can be no assurance that a sizable hurricane will not cause significant damage to the Property, in which case the business and financial condition of the Sponsor Entity, and thus the Company, would be materially adversely affected.
---
Florida Tornado Risk
Tamarac, Florida lies in the southern part of the state of Florida, in an area which can be subject to frequent and sometimes destructive tornadoes. If no tornado insurance is available at reasonable rates, or if no insurance is otherwise obtained, a tornado could have a material adverse impact on the Sponsor Entity, and thus the Company. Further, even if tornado insurance is obtained, there can be no assurance that a tornado will not cause significant damage to the Property or otherwise interrupt its operations in a manner not covered by the Property's insurance, in which case the business and financial condition of the Sponsor Entity.
---
Tenants' Loss of Revenues Could Reduce the Sponsor Entity's Cash Flow
Tenants of the Property may encounter significant macroeconomic, governmental and competitive forces. Adverse changes in consumer spending or consumer preferences for particular goods, services or store-based retailing could severely impact these tenants' ability to pay rent. The default, financial distress, bankruptcy or liquidation of one or more of the Property's tenants could cause substantial vacancies, which would likely reduce the Sponsor Entity's revenues, increase property expenses and could decrease the value of the Property. Upon the expiration of a lease, the tenant may choose not to renew the lease and/or the Sponsor Entity may not be able to re-lease the vacant space at a comparable lease rate or without incurring additional expenditures in connection with such renewal or re-leasing.
---
Vacancies and Tenant Defaults May Reduce the Property's Revenues
A vacancy or default of a tenant on its rent will cause the Sponsor Entity to lose the revenue from that unit and, if enough effective vacancies occur, it could cause the Sponsor Entity to have to find an alternative source of revenue to meet any loan payments and other operating expenses for a particular property and it may not be possible to have to find a viable alternative source of revenue. If the company managing the investment property does not employ sufficiently aggressive marketing campaigns and/or lease incentive programs, vacancies may increase and an investment in the Company may be adversely affected.
---
Interest Only Loan
The loan being used to acquire the Property is expected to have an interest-only period during the first two year(s) of the term, which means that there will be no reduction in the principal balance during that interest-only period.
---
Forward-Looking Statements
Investors should not rely on any forward-looking statements made regarding this opportunity, because such statements are inherently uncertain and involve risks. We use words such as "anticipated", "projected", "forecasted", "estimated", "prospective", "believes", "expects", "plans", "future", "intends", "should", "can", "could", "might", "potential", "continue", "may", "will" and similar expressions to identify these forward-looking statements
---
Illiquid Investment - Transfer Restrictions & No Public Market
The transferability of membership interests in Realty Mogul 60, LLC are restricted both by the operating agreement for that entity and by U.S. federal and state securities laws. In general, investors will not be able to sell or transfer their interests. There is also no public market for the investment interests and none is expected to be available in the future. Persons should not invest if they require any of their investment to be liquid. This is particularly important for persons of retirement age, who should plan carefully to assure that their assets last throughout retirement.
---
Uncertainty Surrounding Future Sales Price
There is risk associated with the Sponsor being unable to sell the Property as projected.
---
Interest Rate Risk
The Federal Reserve has methodically reduced the amount of stimulus it was earlier injecting into the U.S. economy, and has signaled that increases in the federal funds rate may be forthcoming. This could potentially lead to rising interest rates offered by other lenders and could have a negative effect on the future value of the Property (since higher loan interest rates might mean that potential buyers would face proportionately higher debt service expenses).
---
Mortgage Risk
The Sponsor has a signed term sheet with a lender to provide the debt financing for the acquisition of the Property, but there can be no assurance that the lender will complete financing on the rates and terms included in the underwriting being presented in the model for this investment opportunity. All rates and terms of the debt financing are subject to final lender committee approval, including but not limited to a modification in lender held capital reserve requirements that may result in a corresponding movement of certain funds currently projected as being held in a Sponsor controlled capital escrow account.
---
Management Risk
Investors will be relying solely on the Sponsor for the execution of its business plan. The Sponsor may in turn rely on other key personnel with relevant experience and knowledge, including contractors and consultants. Members of KAS CTP, LLC (including Realty Mogul 60, LLC) will agree to indemnify the manager in certain circumstances, which may result in a financial burden if any litigation results from the execution of the business plan. While the Sponsor has significant operating experience, KAS CTP, LLC is a newly formed company and has no operating history or record of performance. Realty Mogul 60, LLC is pursuing a venture capital strategy through its investment in KAS CTP, LLC, and the manager of Realty Mogul 60, LLC is expected to be treated as an investment adviser exempt from federal or state registration under this strategy.
---
Manager of Realty Mogul 60, LLC Will Participate in Sponsors' Promote Interest
The manager of Realty Mogul 60, LLC will be entitled to a participation in the value of any excess distributable cash flow and any appreciation of the Property realized upon its sale. This could lead to a potential conflict of interest between the manager and Realty Mogul 60, LLC. Investors must recognize and agree to waive and bear the risk of this conflict of interest.
---
Uncertain Distributions
The Sponsor cannot offer any assurances that there will be sufficient cash available to make distributions to its members (including Realty Mogul 60, LLC) from either net cash from operations or proceeds from the sale or refinancing of the asset. Sponsor, in its discretion, may retain any portion of such funds for tenant improvements, tenant refurbishments and other lease-up costs or for working capital reserves. Sponsor has chosen to make distributions semi-annually.
---
Risk of Interest Charges for Sponsor Capital Calls
The amount of capital that may be required by KAS CTP, LLC from Realty Mogul 60, LLC is unknown, and although KAS CTP, LLC does not require that its members contribute additional capital to it, it may from time to time request additional funds in the form of loans or additional capital. Realty Mogul 60, LLC does not intend to participate in a capital call if one is requested by KAS CTP, LLC, and in such event the manager of KAS CTP, LLC may accept additional contributions from other members of KAS CTP, LLC. Amounts that the manager of KAS CTP, LLC advances on behalf of Realty Mogul 60, LLC will be deemed to be a manager loan at an expected interest rate of 10%. Amounts that are contributed by existing or new members will be deemed to be additional capital contributions, in which case Realty Mogul 60, LLC's interest in KAS CTP, LLC will suffer a proportionate amount of dilution.
---
Uncertain Exit Timing
Although it is anticipated that the Property will be sold at the end of the expected four (4) year hold period, Realty Mogul 60, LLC will not have full control over the timing of the sale of the Property, and therefore we cannot offer assurances of when the exit will occur. If the Property is not sold after seven (7) years, Realty Mogul 60, LLC may have the right (either at that point or at a later time), subject to other contractual limitations such as the loan on the Property and the requirements of the operating agreement of KAS CTP, LLC, to force a sale of the Property or force a sale of the interests of Realty Mogul 60, LLC in KAS CTP, LLC.
---
General Economic and Market Risks
While the Sponsor has conducted significant research to justify the intended rental rates and sales price relative to comparable properties in the market, its best efforts to forecast economic conditions cannot state for certain whether or not rental rates will be achieved or investor sentiment and the capital markets will be favorable to the Property at the intended disposition date. The real estate market is affected by many factors, such as general economic conditions, the availability of financing, interest rates and other factors, including supply and demand for real estate investments, all of which are beyond the control of the Sponsor​​.
---
The above is not intended to be a full discussion of all the risks of this investment. Please see the Risk Factors in the Issuer Document Package for a discussion of additional risks.
The above presentation is based upon information supplied by the Sponsor and others. Realty Mogul, Co., RM Manager, LLC, and Realty Mogul 60, LLC, along with their respective affiliates, officers, directors or representatives (the "RM Parties") hereby advise you that none of them has independently confirmed or verified any of the information contained herein. The RM Parties further make no representations as to the accuracy or completeness of any such information and undertake no obligation now or in the future to update or correct this presentation or any information contained herein.