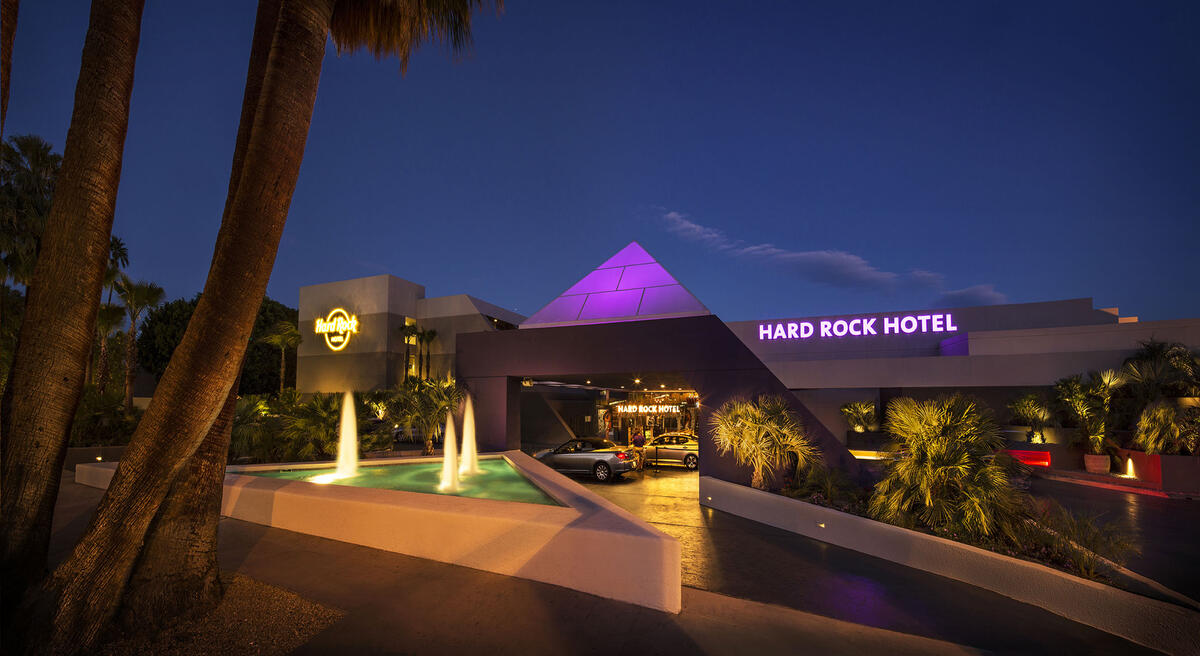 Hospitality
Hard Rock Hotel Palm Springs
Palm Springs, CA
INVESTMENT STRATEGY
Value-Add
Offered By Kittridge Hotels & Resorts
*Please carefully review the Disclaimers section below, including regarding Sponsor's assumptions and target returns
Management

Kittridge Hotels & Resorts
Kittridge Hotels & Resorts ("KHR") is real estate investment company focused on the acquisition, asset management and development of hotels and commercial real estate assets on the West Coast of the United States, with a specific focus on Southern California. KHR principals have a 13 year track record of successful hotel investment and residential development in Palm Springs, CA, and the firm understands the Palm Springs hospitality market as well as any real estate player in the marketplace. The managing principal of KHR, Andy Carpiac, has been involved as a partner in over $600 million of real estate transactions, including the well-timed exit of a 3.6 million square foot portfolio of Southern California commercial real estate that concluded its last sale in 2005, in advance of the most recent real estate market crash.
KHR has a successful track record of managing and renovating hotels in Palm Springs and deeply understands the nuances of the Palm Springs market. A subsidiary of KHR has been managing the subject property since February 2012, and was in charge of the renovation and rebranding of the hotel to the Hard Rock Hotel Palm Springs which opened in October 2013. The KHR team has a broad and deep network in Palm Springs and the Coachella Valley among community leaders, business owners, real estate professionals and the various government agencies. KHR's track record and deep relationship network provides the Hard Rock Hotel Palm Springs with a competitive advantage over other hotel management and ownership groups.
Property Level Operating Team
The quality of the onsite hotel management team can make a tremendous difference in the short and long term results of a property. The hotel management team at the Hard Rock Hotel Palm Springs is strong and should serve as a competitive advantage. The team is led by Hector Moreno, an industry veteran with over 30 years of experience in the industry, including at the Hard Rock Hotel Las Vegas.
http://kittridgehotels.com/
Andy Carpiac - President of Kittridge Hotels
Andy Carpiac is the President of Kittridge Hotels and its sister company, Kittridge Realty, a Los Angeles based group of commercial real estate companies focused on hotel management and real estate investments in Southern California. He has over sixteen years of experience in the acquisition, operation, development and management of hotel, office, industrial and mixed use properties on the West Coast. Andy was one of the managing partners involved with the management and disposition of the Colony Palms Hotel in Palm Springs in 2012 in what was among the highest per key hotel sale transactions in recent Palm Springs history. He has been actively involved in Palm Springs real estate investment since 2000, including hotel investment, hotel management and residential development. Andy was previously a partner at Pacifica Capital, a privately held real estate investment firm that built a 3.6 million square foot portfolio of office, industrial and retail properties in Southern California and sold the last property in the portfolio in 2005, in advance of the upcoming real estate correction. Over his career, he has been personally involved as a principal in more than $600 million in commercial real estate projects. Andy is a graduate of UCLA with a degree in Business/Economics. He is a past founding member of the SF Bay chapter of YPO (Young Presidents Organization) and is actively involved with fundraising for Loma Linda University Children's Hospital.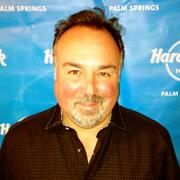 Hector Moreno - VP of Kittridge Hotels, General Manager of Hard Rock Hotel Palm Springs
Hector Moreno is a hospitality industry veteran with more than 30 years of experience in hotel operations. Hector has worked within the Hilton, Starwood and Wyndham systems and has held positions ranging from General Manager to Director of Operations to Food & Beverage Director. Hector is a Hard Rock Hotels veteran, having served as Senior Director of Hotel Operations for over five years at the Hard Rock Hotel Las Vegas. His most recent role before joining Kittridge Hotels and HRHPS was as General Manager of a 349 room Hilton in the San Diego area. Hector is one of the most respected and admired hotel professionals in the industry today and serves as the ideal profile of a General Manager and Vice President of a Hard Rock Hotel. Hector has an ownership incentive program that allows him to participate in the success of the property and vests over a predetermined holding period.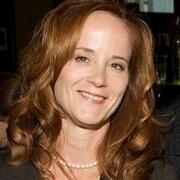 Christine Delgago - Director of Sales of Hard Rock Hotel Palm Springs
Christine supports a team of Sales and Convention Managers to maximize revenue potential, and cultivate relationships within Palm Springs and the surrounding Coachella Valley, as well as the Hard Rock community worldwide.
Delgado has extensive sales and marketing experience in the hospitality industry. Prior to joining the Hard Rock Hotel Palm Springs, she served as Director of Sales and Marketing for the Los Angeles Marriott Burbank Airport Hotel and Convention Center, Director of Sales for the Renaissance Esmeralda Resort and Spa in Indian Wells, and Senior Account Executive for Rancho Las Palmas Resort and Spa in Rancho Mirage.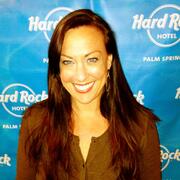 Therese Everett - Director of Marketing and Public Relations of Hard Rock Hotel Palm Springs
Therese leads all marketing and public relations efforts for Hard Rock Hotel Palm Springs. Prior to joining Hard Rock Hotel Palm Springs, Everett wrote and produced news, entertainment, and sports in the Los Angeles television market, where she earned an Associated Press writing award at KTLA, and later assisted in the launch a horse-racing gaming network (TVG).
In 2006, Everett moved on to hospitality, overseeing the 2008 grand opening of the 4-Diamond, 340-room Agua Caliente Casino Resort Spa, and in 2009, the star-studded premiere of the concert theatre "The Show". She also managed public relations for Spa Resort Casino, the world-famous Indian Canyons hiking trails, and Indian Canyons Golf Resort and wrote the resorts' radio and television spots, corporate videos, and created a commercial film and photography department that serves as an additional revenue stream for the ACBCI properties.
Therese has been honored by Indian Gaming Magazine, the American Advertising Federation, and was nominated for a "Businesswoman of the Year" award in the city of Rancho Mirage, California.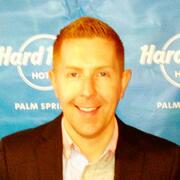 Kevin Hoar - Director of Human Resources of Hard Rock Hotel Palm Springs
Kevin has over 8 years of management and human resource executive experience. Kevin plays an integral role as HR Director and keeps all of the HRHPS operations and HR systems in a best-in-class condition. Kevin worked closely with Hector Moreno in San Diego and the two have been working together for over five consecutive years.
Property
At A Glance
| | |
| --- | --- |
| Investment Strategy: | Buy and Hold |
| Hold Period: | 3-5 years |
| Property Type: | Resort/Hotel |
| Net Rentable Area: | 160,000 square feet (approximate) |
| Equity Valuation: | $9,000,000 |
| Implied Hotel Valuation: | $36,350,000 ($223,000 per key/room) |
| Year Built / Renovated: | 1985 / 2013 |
| Distributions to Realty Mogul 20, LLC: | 8% preferred return with excess cash flow and appreciation shared 80/20 |
Investment Details
Kittridge Hotels & Resorts ("KHR") currently holds the leased fee interest in the newly renovated and rebranded Hard Rock Hotel Palm Springs ("HRHPS") in Palm Springs, California. HRHPS is a 163-room resort hotel located in the heart of Downtown Palm Springs and is the first true entertainment themed resort in the Greater Palm Springs area. It has opened to widespread acclaim and has become one of the hot spots in Palm Springs for both tourists and locals. KHR licenses the Hard Rock Hotel brand from Hard Rock Hotel Licensing, Inc. ("HRHL"), which does not own any part of the hotel but serves as a licensor/franchisor to the hotel owner. The Hard Rock brand is well-known and trusted worldwide as a premier entertainment, hotel and food brand and has a large and loyal customer base.​
Realty Mogul investors are being provided the opportunity to invest in Realty Mogul 20, LLC. Realty Mogul 20, LLC will be making an investment in KHR, which holds the leased fee interest in the Hard Rock Hotel Palm Springs.
Palm Springs Hospitality, LLC, a wholly-owned subsidiary of Kittridge Hotels & Resorts, will serve as the hotel management company. Palm Springs Hospitality, LLC oversaw the renovation and rebranding process which was completed over the summer of 2013, with the new Hard Rock Hotel opening its doors on October 4, 2013. Palm Springs Hospitality, LLC will continue to manage the hotel. Additional information on Kittridge Hotels & Resorts and the hotel property level operating team members can be found on the Management tab.
The majority of the heavy lifting involved with the renovation and repositioning of the hotel has been completed, and the Hard Rock Hotel Palm Springs is now able to enjoy a competitive advantage within the Palm Springs hotel market. The hotel has had a successful opening due to its location, acclaimed design, room size and quality, amenities, bars, Sessions restaurant, Rock Shop gift store, Rock Spa and several other factors.
There are several business development initiatives in the works at the Hard Rock Hotel Palm Springs.
Entertainment Partnership: Hard Rock Hotel Palm Springs has a two year agreement with Goldenvoice Productions, an LA based division of AEG that operates music and entertainment venues throughout the United Sates. Goldenvoice owns and operates the Coachella Music Festival and the Stagecoach Music Festival, which are two of the most important annual events in the Coachella Valley and Palm Springs. The partnership between Goldenvoice and the Hard Rock Hotel Palm Springs is a very important arrangement in which HRHPS is able to serve as the host hotel in Palm Springs for Goldenvoice/LED pool events, including the recently completed pool events over the Coachella Festival weekends. These 8 pool events included some of the largest DJ artists in the country and generated a significant amount of revenue and profit. The ability of the Hard Rock Hotel Palm Springs to secure this partnership is a significant advantage for the hotel in terms of cache, publicity and profitability. The Goldenvoice/LED partnership has another weekend event scheduled in June and the agreement provides for an expected 12 events per year. As these Goldenvoice/LED pool events continue to build momentum, there will likely be opportunities to upgrade the pool courtyard with additional seating, daybeds, dayclub furnished areas, cabanas and other features to maximize the potential revenue of the pool.
Potential Nightclub: HRHPS has several proposals and options for the development of an upstairs space into a nightclub and lounge to maximize nightlife revenue at the hotel. This nightclub space is expected to be built out in the near future and should be a significant revenue generator for the hotel and an additional draw for the City of Palm Springs.
Restaurant Space: Other spaces in the hotel will potentially be activated in the near to midterm future, including a signature restaurant space in a prime lobby location and with its own exterior entrance off of the valet area (porte cochere). The signature restaurant space will likely be built out by a third party restaurant group that would pay the hotel a base rent plus a percentage rent based on their revenue. To date, there have been serious discussions with three top restaurateurs interested in the space.
KHR plans to hold the hotel for 3-5 years before exiting the investment, but the hold period may be longer or shorter. KHR plans to sell the asset upon stabilization and at the right point in the real estate cycle. The existing debt financing matures in the first quarter of 2019 (just under five years from the time of this offering). Depending on the point in the real estate cycle and supply and demand in the Palm Springs hotel investment market, KHR may elect to refinance the loan in 2019 and offer Realty Mogul 20, LLC, investors the right to exit the investment based on a fair market value. KHR's plan is to sell the property at the right point in the real estate cycle and create significant value for investors between now and then. Realty Mogul investors have the opportunity to participate as equity stakeholders and earn a share of the cash-flow and appreciation. Investors can expect to receive quarterly updates and quarterly distributions, with the first distribution expected after the first six (6) months of operation post closing and quarterly thereafter.
Hard Rock Hotel Palm Springs represents a unique opportunity to invest in a newly renovated and rebranded resort hotel in Southern California.
Investment Highlights
Hard Rock Brand: The Hard Rock brand is well-known internationally and has proved an effective brand for the hotel in Palm Springs. The Hard Rock Hotel brand is known for fun and world class entertainment and is consistently in the top tier of rankings for customer service in the hotel industry. The brand has been embraced by the local Coachella Valley community along with the leisure and corporate travelers from California, the Northwest, Canada and beyond. Hard Rock International, as the franchisor, has worked with HRHPS to provide a strong level of franchisor support, per the license agreement.
Recent Renovation and Upgrades: The hotel was completely renovated in 2013 and now has a spectacular and oversized lobby, expansive 25,000+ square feet of meeting and event space (including a 10,000 square foot ballroom with high ceilings and dramatic chandeliers), oversized guest rooms averaging 450 square feet and all with private patios, and a newly constructed Rock Spa with an expansive menu of spa offerings. The Rock Star Suite (VIP) is 2,000 square foot over-the-top music themed suite that is designed to impress even the most finicky celebrity traveler. With its recent 2013 renovation, the property currently enjoys the distinction as the newest resort in Palm Springs.
Experienced Local Operator: KHR's principals have been investing, managing and developing hotels and commercial real estate in the City of Palm Springs for 13 years and have significant experience in the market. The sponsor's network in the area and knowledge of the marketplace are a strong competitive advantage to help in the hotel's success. The management team at the property level is a strong collection of hospitality veterans and provide an additional competitive advantage for HRHPS (see the "Management" tab for more info).
Central Location: HRHPS is located in the heart of Downtown Palm Springs with the area's best retailers and amenities within walking distance. It is a short 1 ½ block walk to the Spa Casino (a full casino offering) and the majority of the downtown retailers and restaurants. It is also the third closest sizable hotel to the convention center and a short drive from the Palm Springs International Airport.
Entertainment Destination: HRHPS has become as the music and entertainment hub for the Coachella Valley, including hosting upcoming exclusive Goldenvoice/LED produced pool parties with festival artist pool performances over the Coachella Festival weekends. Goldenvoice owns and operates the Coachella Festival and Stagecoach Festival which have become two of the top music festivals in the world. The hotel lobby, the hotel pool and the hotel bars are among the top entertainment offerings in the area. The music memorabilia collection that adorn the walls are amongst the best memorabilia collections in the United States and serve as an additional draw for tourists (leased from HRHL). The memorabilia ranges from Justin Timberlake to Jimmy Hendrix to Lady Gaga to Elvis to Shakira to Willie Nelson to The Beatles and includes their guitars, drum kits, performance outfits and more.
Palm Springs Momentum: The resort city is among the nation's strongest growing hospitality markets over the past three years and is red hot within Greater Los Angeles as the preferred weekend getaway for the entertainment elite and the masses. There are over 20 million people living within an approximate two hour drive of HRHPS. The city's momentum is building and it is once again the hot spot for celebrities and the entertainment industry. According to the Palm Springs Convention and Visitor Bureau, the Palm Springs hotel market in January 2014 and February 2014 showed year-over-year increases of 26.2% and 19.7% in revenue per available room, respectively (increases vs. January 2013 and February 2013). These are strong growth rates and, based on these figures, the market appears to be gaining momentum. With the emergence of the area's premier music festivals, Palm Springs is also becoming a world class music-city and Hard Rock Hotel Palm Springs is front and center in the City's efforts to continue to build this music scene.
Upside Potential: The hotel has been open as a newly renovated and rebranded hotel for approximately six (6) months, and the business is still in the early stages of its growth. The upside potential for the property and the Hard Rock Hotel Palm Springs brand is potentially significant.
Risks and Risk Mitigation*
High Leverage and Use of Mezzanine Financing: At closing, this transaction currently employs high leverage (74.9%), which may increase the risk of default on the debt. This transaction has a $6,550,000 mezzanine loan balance (included in 75.2% LTV). This mezzanine loan balance is in second position, behind the primary lender. Realty Mogul 20, LLC equity will be subordinate to all debt financing, including the mezzanine loan.
Interest-Only Financing: This transaction employs interest-only financing. By delaying principal payments, interest-only mortgages can make refinancing more difficult at maturity and increase risk of the investment opportunity.
Forward-Looking Statements: Investors should not rely on any forward-looking statements made regarding this opportunity, because such statements are inherently uncertain and involve risks. We use words such as "anticipated," "projected", "forecasted", "estimated", "prospective", "believes," "expects," "plans" "future" "intends,", "should," "can", "could", "might","potential," "continue," "may," "will," and similar expressions to identify these forward-looking statements.
Illiquid Investment - Transfer Restrictions & No Public Market: The transferability of membership interests in Realty Mogul 20, LLC are restricted both by the operating agreement for that entity and by U.S. federal and state securities laws. In general, investors will not be able to sell or transfer their interests. There is also no public market for the investment interests and none is expected to be available in the future. Persons should not invest if they require any of their investment to be liquid. This is particularly important for persons of retirement age, who should plan carefully to assure that their assets last throughout retirement.
Ground Lease: A ground lease is typically defined as the lease of land for a relatively long term (e.g., 50 to 99 years), where all expenses of the property are the obligation of the tenant (e.g., taxes, repair and maintenance expenses, insurance costs, and financing costs). A tenant's leasehold interest under a ground lease may be considered a "diminishing asset" in that the value and marketability of the project will diminish as the end of the term nears. This risk is partially mitigated by the fact that the property is subject to a 56.5 year ground lease, which has been extended recently. According to KHR, ground lease structures are common for the area and the ground lessors were very easy to work with on the last extension.
Potential New Competition / Maintaining Room Rental Rates: The Palm Springs hotel market is strengthening and there are potential new hotel projects in the planning phase. New competition may come online in the next few years which could potentially increase competition for the hotel. Another risk associated with this investment is a potential decrease in rates or occupancy. If the property does not regularly rent a sufficient number of rooms, the property may not generate sufficient funds to meet required loan payments and operating expenses.
Management Risk: Investors will be relying solely on the manager of Kittridge Hotel & Resorts, LLC for the execution of this business plan. That manager in turn may rely on other key personnel with relevant experience and knowledge, including contractors and consultants. Members of Kittridge Hotel & Resorts, LLC (including Realty Mogul 20, LLC) will agree to indemnify the manager in certain circumstances, which may result in a financial burden if any litigation results from the execution of the business plan.
Rising Interest Rates: The Federal Reserve has announced plans over time to methodically reduce the amount of stimulus it would inject into the U.S. economy. This could potentially lead to rising interest rates and have an effect on the future value of the property. This risk is partially mitigated by the steadily increasing hotel rates and income for the property that should be beneficial in offsetting the effects of future interest rate increases. In addition, the investment has been capitalized by a long term (10 years) fixed rate loan, which will not be impacted by rising interest rates.
*The above is not intended to be a full discussion of all the risks of this investment. Please see the Risk Factors in the Investor Document Package for a discussion of additional risks.
Address:
150 South Indian Canyon Drive, Palm Springs CA 92262
Year Built / Renovated:
1985 / 2013 (comprehensive renovation and rebranding)
Number of Rooms:
163
Net Rentable Area:
160,000 square feet (approximate)
Number of Stories:
3
Parking:
330 parking spaces (2-level underground structure)
Major Amenities:
Ballroom and meeting facilities
Restaurant
Fitness center
Outdoor swimming pool and courtyard
Hard Rock Hotel Palm Springs ("HRHPS") is a newly renovated, four star resort hotel located in the heart of downtown Palm Springs. HRHPS was opened in October 2013 and has quickly become one of the top entertainment and nightlife destination in Palm Springs for both tourists and locals. The property includes oversized rooms - on average 450 square feet, all with private patios - and also an expansive 25,000+ square feet meeting and event space, stunning new lobby and common area designs, and new courtyard pool. Hard Rock Hotel Palm Springs has quickly become one of the premier hotels in Palm Springs and is on track to become one of the top entertainment destinations in Southern California.
The Hard Rock brand is an internationally recognized music and entertainment brand with over 175 retail locations in 55 countries (hotels, casinos, restaurants, and live music venues). From the US, to Europe, to Asia, and beyond, the Hard Rock brand conveys a music-inspired experience. Hard Rock Hotel Palm Springs is currently owned by Kittridge Hotels & Resorts and has a licensing agreement with Hard Rock Hotel Licensing, Inc. ("HRHL") for use of the brand and franchisor support of the business. The hotel pays a licensing fee to HRHL and the hotel is managed by Palm Springs Hospitality, LLC, with Hector Moreno, a highly accomplished 25+ year hotel industry veteran, serving as General Manager of the hotel and Vice President of Palm Springs Hospitality, LLC.
Hard Rock Hotel Palm Springs is a multi-faceted hotel that has a unique competitive advantage in attracting both the leisure traveler segment and the corporate group segment in Palm Springs. As a music entertainment destination resort, the hotel has experienced positive signs of strong early demand from leisure travelers in the trendy Palm Springs resort market. With over 25,000 square feet of newly renovated meeting and event space, the hotel has been winning group business at a strong pace and has recently hired new sales staff to keep up with the incoming requests for group events. By positioning itself as the premier location for leisure travelers and corporate/banquet groups, the hotel is able to provide a comprehensive experience for both sets of travelers. With a desirable leisure traveler demographic alongside creative, young companies in the meeting room areas of the hotel, the property has a fun atmosphere with a great vibe throughout the day and into the evening.
The hotel is the third closest sizeable hotel to the convention center and is able to benefit from most city-wide convention center events, including hosting break-out group meetings in the hotel's meeting spaces and ballrooms. In addition, music lovers in Southern California that have previously vacationed down-valley in La Quinta and Palm Desert are now coming to HRHPS for the music-driven experience. They are experiencing Palm Springs for the first time in many years and are drawn to the appeal of the post-renaissance Palm Springs destination.
The local population of Palm Springs, the Coachella Valley and the Eastern Inland Empire has embraced their local Hard Rock Hotel. The Hard Rock Hotel pool and the lobby bar/lounge have become one of the top hot spots in Palm Springs for pool activity and nightlife entertainment among locals and tourists (including the tourists staying at other hotels). "Let's grab a drink or a bite at the Hard Rock" is the new "thing to do" among both tourists and locals in Palm Springs. The pool and courtyard are newly renovated and are located in the center of the hotel, with half the hotel rooms facing the pool, creating an inclusive, socially oriented pool that feeds off the energy of the guests. The poolside rooms on the first floor have oversized patios that open to the pool deck and command premium prices. The hotel's acclaimed restaurant, Sessions, sits poolside and has a striking and impressive design and has been receiving positive early reviews for food quality and its creative dishes.
Facility Overview
The property is approximately 160,000 square feet, which is considered large for a 163-room hotel. The rooms average approximately 450 square feet (a very large standard room size), with a few different room configurations.
| | 1 King Bed | 2 Queen Bed | 1 Queen Bed | Harmony | Total Rooms |
| --- | --- | --- | --- | --- | --- |
| 1st Floor | 21 | 21 | 0 | 3 | 45 |
| 2nd Floor | 22 | 34 | 2 | 0 | 58 |
| 3rd Floor | 25 | 35 | 0 | 0 | 62 |
| Total Hotel | 68 | 92 | 2 | 3 | 163 |
| | 1 King Bed | 2 Queen Bed | 1 Queen Bed | Harmony | Total Rooms |
| --- | --- | --- | --- | --- | --- |
| East Wing | 32 | 39 | 0 | 2 | 73 |
| North Wing | 36 | 57 | 2 | 1 | 92 |
| Total Hotel | 68 | 92 | 2 | 3 | 163 |
The remainder of the square footage is attributable to oversized common areas which include long list of amenities:
Rock Spa (spa)
Body Rock (gym)
Rock Shop (gift shop)
Lobby Bar
Sessions Restaurant
Sessions Bar
Hard Rock Pool bar
Rock Star Suite (VIP+)
Nightclub/lounge space (potential future build-out)
Signature restaurant space (potential future build-out)
Grand Ballroom
Eight separate meeting rooms
Kids Club
In-house laundry facility
Spacious executive offices
Employee cafeteria and locker rooms
Engineering workshop
Hard Rock Hotel Palm Springs is located at 150 South Indian Canyon Drive one parcel South of the corner of Tahquitz Canyon Way and Indian Canyon Drive. Indian Canyon Drive and Palm Canyon Drive serve as the main arteries for north and south traffic (both are one-way streets) and HRHPS sits in one of the most central locations on Indian Canyon Drive. Tahquitz Canyon Way is one of the busiest east-west thoroughfares in the city and is the main access street to the Palm Springs International Airport (a short 4-5 minute drive from HRHPS).
The hotel's location is strategically situated in the heart of Downtown Palm Springs and is only 3 blocks from the convention center and 1 ½ blocks from the Spa Casino (a short walk to slots and table games). HRHPS's location is arguably the best hotel location in Palm Springs, and the layout of the property also provides for spectacular mountain views from the rooms and the pool courtyard.
Location Highlights:
Busy street location in Downtown Palm Springs (Indian Canyon & Tahquitz)
3rd closest sizable hotel to the convention center (competitive for convention bookings)
Closest hotel to the top retail and restaurant offerings in Downtown Palm Springs
One block walk from the upcoming major Measure J development on Tahquitz and Palm Canyon (600,000+ square foot mixed use project on the old Saks 5th Avenue site)
Proximity to the Palm Springs International Airport
Within a short drive of several world-class golf courses and country clubs
Greater Palm Springs Overview
Palm Springs is the premier city in the Coachella Valley and its name is typically used for the Greater Palm Springs area, which also includes the down-valley cities of Palm Desert, Indian Wells, La Quinta, Cathedral City, Indio and Coachella. The Palm Springs area is served by the I-10 freeway and the area is an approximately two hour drive from the areas of Los Angeles, Orange County and San Diego, with combined populations of over 20 million residents. The Coachella Valley region has a population of almost 400,000 residents and Palm Springs has a full-time population of approximately 45,000 residents (not including part-time residents and tourists). The Greater Palm Springs economy is driven by the tourist industry and nearly 25% of jobs in the area serve this industry.
Palm Springs' reputation as Greater Los Angeles' premier destination resort community dates back to the 1920's when film celebrities were required to stay within a certain range of Hollywood during production of a film. In the 1930's and 1940's the Hollywood elite adopted Palm Springs as their playground and the area became closely associated with Frank Sinatra, Bob Hope, Clark Gable, Bing Crosby and many other A-list celebrities of that era. Palm Springs became an entertainment and celebrity haven and remains Hollywood's preferred getaway resort town to this day. There is a long list of actors, musicians and other celebrities that currently have second homes in Palm Springs, with a surge of celebrity visits in the past three years (it is currently a white hot destination for Hollywood). Palm Springs has seen many economic cycles and the recent resurgence of the area in the wake of the US recession of 2007 has been very strong and is building momentum. The downtown area of Palm Springs has seen significant growth and physical upgrades as it has historically been the strongest area of the city with the best restaurants, hotels, and retailers.
The Coachella Valley currently has a strong calendar of events that serve the hotel industry. This list is growing every year with new events and expansion of existing events (such as the Coachella Festival growing from a one weekend event to a two weekend event):
| Event | Type of Event | Attendance |
| --- | --- | --- |
| BNP Paribas Open | Tennis Tournament | 340,000 |
| Coachella Festival | Music Festival (2 weekends) | 200,000+ |
| Palm Springs Film Festival | Film Festival | 140,000 |
| Humana Challenge | PGA Golf Tournament | 135,000 |
| Stagecoach Festival | Country Music Festival | 55,000 |
| The White Party | LGBT Event | 30,000 |
| PS Modernism Week | Design & Architecture | 30,000 |
| Diana Shore Weekend | LGBT Event | 15,000 |
| Fashion Week El Paseo | Fashion Industry | 11,000 |
Palm Springs has transformed over the past 15 years into a much younger, vibrant community with numerous new arts & culture offerings and a new wave of first class restaurants and retailers. In 2012, the Greater Palm Springs area drew over 5.2 million overnight visitors and the Palm Springs International Airport has added multiple new direct routes and carriers over the past 4 years. Demand continues to grow and lodging revenue has been reported to have increased an average of 9% to 12% annually since 2010. Visitor spending is estimated at over $4 billion per year.
In late 2012, the City of Palm Springs approved Measure J, a ballot measure that allowed for a new local taxation to fund a new mixed use development on the corner of Palm Canyon and Tahquitz Canyon Way. This new development, on the site of the old Saks 5th Avenue, will improve the downtown retail landscape considerably and the Hard Rock Hotel Palm Springs is one block from this site. The first phase of the development is expected to be online in 2015 and should provide a material boost to the downtown area and HRHPS.
Attached to the right below the map is a report commissioned by the Palm Springs Convention Center on the tourist industry and the economic impact on the area.