Multifamily
Metrocrest Village Apts
Carrollton, TX
INVESTMENT STRATEGY
Value-Add
Offered By Comunidad Realty Partners
*Please carefully review the Disclaimers section below, including regarding Sponsor's assumptions and target returns
Management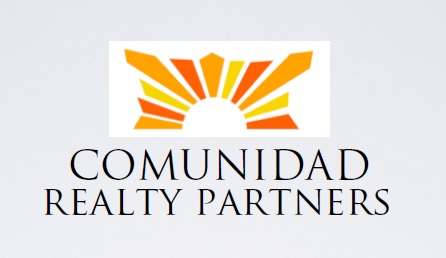 Comunidad Realty Partners
Comunidad Realty Partners ("CRP") is an experienced multifamily operator in the Texas market. CRP's current portfolio includes over 3,000 apartment units located in Texas (San Antonio, Austin, Dallas, Houston, Carrollton and Irving) with a total market value of approximately $150 million.
Comunidad Realty Partners is a dynamic real estate investment firm specializing in multifamily apartment communities in densely-populated Hispanic neighborhoods. The core to its investment strategy is creating culturally-relevant, inclusive communities that are tailored to the various ethnicities living at its communities. The company specializes in acquiring and repositioning apartments in infill locations and implementing its proprietary cultural management platform, which includes specific cultural upgrades and community-oriented resident services and programs. CRP uses its multifamily lifestyle brand "Buena Vida Community" at its properties to represent its mission of delivering an unparalleled experience of enhanced multifamily living by providing more than just a home but a lifestyle.
The firm was founded on a simple principle - enrich lives through enhancing communities while creating value for all stakeholders involved. The firm takes a holistic approach to its investments through symbiotic stakeholder integration of residents, staff, vendors, the greater community, the environment, and investors in order to truly maximize economic and social returns. Its investment philosophy is predicated on fostering innovative lifestyle improvements that align with its residents wants and needs and differentiate the living experience in order to create long-term value for residents and communities in a socially responsible way. In addition, the firm is focused on "green" environmental improvements that reduce its properties' energy footprint while reducing utility costs for residents.
Comunidad Realty Partners invests in workforce housing assets that can create valuable lifestyle opportunities for its working class residents and serve as a vehicle for social impact and environmental sustainability. CRP's core strategy is to reposition underperforming properties into performing ones by:
Improving the condition and energy efficiency of the physical property
Employing institutional management strategies that will enhance property operations
Incorporating cultural strategies that make the property relevant to its residents
CRP has an investment strategy that focuses on the middle of the apartment market sector and invests in workforce housing assets. With institutional investors focused primarily on the upper segment and federal policymakers on the lower, workforce housing in the middle of the rental housing pack comprises 70.5% of national multifamily housing stock and has gone largely untapped by professional operators in relation to the overall market representing an opportunity to take advantage of the inefficiencies that exist within this segment of the market and paving a way for professional management to carve a niche in an otherwise commoditized, homogeneous market of workforce multifamily properties.
CRP's investment strategy is predicated on creating culturally-relevant communities that cater to the ethnic makeup of its properties. The company specializes in acquiring and repositioning apartments in infill locations and implementing its proprietary cultural management platform, which includes specific cultural upgrades and community-oriented resident services and programs. The firm has particular expertise and an extensive background within the Hispanic marketplace, which enables it to uniquely tailor aspects of its product and service offering to the cultural idiosyncrasies and nuances of the growing Hispanic demographic. The firm is also proud of its many products and services that are culturally specific to African-American, Asian, Middle Eastern, and other ethnicities living within its communities and that support its mission of providing all-inclusive, tailored workforce housing. This targeted approach to providing a relevant living experience enables CRP's properties to provide a differentiated product in the marketplace and more than just a home but a lifestyle. As a result, this approach greatly promotes community, improves resident satisfaction, and increases resident retention. From an investment standpoint, these unique operational dynamics translate into consistency of cash flows and certainty of income with less investment volatility while improving dividend stability.
http://www.comunidadpartners.com/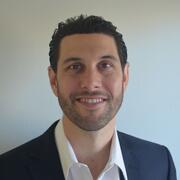 J. Antonio Marquez
Managing Partner
J. Antonio Marquez serves as Principal and Managing Partner of Comunidad Realty Partners, a Quez Capital company. He is responsible for strategic planning, capital raising efforts, and sourcing acquisition opportunities for the firm. He is involved in business plan formation on new acquisitions, value-add strategy implementation, and Hispanic marketing efforts. Mr. Marquez has 15 years of experience with his family's group of companies targeting the Hispanic demographic. He has been involved in over $130 million in commercial/multifamily real estate transactions working with GE Capital, Goldman Sachs, and Principal Real Estate Investors. He has over 10 years of experience managing his family's commercial portfolio totaling over 1.5 million square feet of office, retail, and industrial space and valued over $110 million. Mr. Marquez graduated cum laude from California Polytechnic – San Luis Obispo and attended the University of Southern California's Lusk Center for Real Estate where he focused his postgraduate studies in urban real estate with emphasis in affordable/workforce housing through the Stan Ross Program in Real Estate.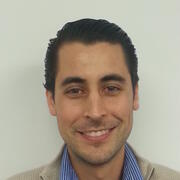 Santiago Rivera Torres
Managing Director
Santiago Rivera Torres is a Managing Director at Comunidad Realty Capital. He oversees day to day operations across the portfolio including capital improvement projects, ancillary income services and cultural services & programs implementation. He also is involved in establishing and developing the firm's commercial partnerships and strategic alliances as well as supporting capital raising efforts and investor relations. Mr. Rivera Torres has worked in the Real Estate and Construction sector in Mexico and U.S. for the last 12 years; his experience ranges from working on family-owned projects on beachfront developments in Baja to residential and low income housing projects in Northern Mexico and retail development in Cabo San Lucas. The Rivera Torres family has been involved in $3 billion USD in housing (400,000 units), hotels & resorts, industrial parks, retail/mall development, and infrastructure development throughout Mexico. In addition, he headed the sales effort for GlobalSolar, a Mexican green technology company specializing in energy-efficient and environmentally sustainable equipment for housing developments throughout Mexico. While he led the sales effort, the company quickly grew to become the largest provider of green technologies to the construction sector in Northern Mexico. Mr. Rivera Torres has a long lineage of real estate experience joined Quez Capital Interests in the early summer of 2012 after learning of their philosophy and Hispanic based multi-family business model.
Property
At A Glance
| | |
| --- | --- |
| Investment Strategy: | Buy and Hold |
| Hold Period: | 4-5 years |
| Total Project Budget: | $6,631,642 |
| Property Type: | Multifamily |
| Number of Units: | 143 units |
| Net Rentable Area: | 117,550 square feet |
| Distributions to Realty Mogul 16, LLC: | 7% preferred return with excess cash flow and appreciation shared 70/30 |
| Purchase Cap Rate: | 8.8% |
Investment Details
Comunidad Realty Partners ("CRP") plans to acquire Metrocrest Village Apartments ("Metrocrest Village"), a 143-unit apartment complex consisting of 117,550 rentable square feet located in Carrollton, Texas, a suburb of Dallas.
Realty Mogul investors are being provided the opportunity to invest in Realty Mogul 16, LLC. Realty Mogul 16, LLC will be making an investment in Metrocrest Investments, LLC, the entity that will hold title to the property.
Metrocrest Village is currently owned and managed by a private, local owner that is in need of funds for another investment opportunity. The seller is in a pressured situation and selling at a substantial discount to fair market value and replacement cost. This transaction is being completed off-market. CRP believes that it was selected because of its consistent track record of executing on similar properties in the Texas market.
CRP will handle all aspects of the investment including acquiring the property, completing a strategic renovation and lease-up plan, and ultimately selling the asset. CRP plans to implement a capital improvement program which will allow the property to compete more effectively with comparable properties achieving higher rents and charging back utilities. The capital improvement plan consists of both exterior and interior improvements including new signage, landscaping, renovated clubhouse, exterior paint, and soccer courts. The business plan also includes cultural upgrades and programs that are tailored to the predominantly Hispanic tenant base such as providing ESL classes, health / childcare education, immigration assistance, converting tennis courts to soccer courts, enhancing community space for BBQ/picnic areas, and upgrading the clubhouse for event facilities to host birthdays and other festive holidays.
The current management team at Metrocrest Village is not charging tenants for utility expenses. CRP plans to increase income through utility reimbursements starting in year one and modest rent increases starting in year two. CRP also plans to utilize the management company's scale to drive down expenses, which are disproportionately high at this property relative to market. In the first year of operation, CRP will focus on utility chargebacks and not rental increases.
United Apartment Group ("UAG") will be retained to manage the renovation and to maintain day-to-day activities of the property. UAG currently has over 20,000 units under management, with 90% of their portfolio focused on Class B/C value-add assets. UAG also has offices close to Metrocrest Village, so the property will benefit from close oversight from an operations standpoint. CRP also plans to leverage UAG's economies of scale to find operational efficiencies and cost savings. This is expected to result in reduced expenses in payroll, contract services, landscaping, interior parts and supplies, and utilities. The cost reduction program includes switching electric utilities over to existing residents. If successful, the property may potentially benefit from $100,000 in annual savings of electric expenses. The current financial return analysis and underwriting do not assume any utility savings.
CRP plans to acquire the property, complete the renovation program, and operate the property for cash flow while driving higher rental rates through improved, renovated units and capturing more income from utility chargebacks/reimbursements. CRP plans on holding the property for 4-5 years before exiting the investment, although the hold period may be longer or shorter. Realty Mogul investors have the opportunity to participate as equity stakeholders and earn a share of the cash-flow and appreciation.
Investment Highlights
Highly Occupied Property With a Diversified Tenant Base: Metrocrest Village consists of 143 units spread across 14 buildings and is currently 98% occupied, providing investors with cash flow from a diversified working class tenant base in a stabilized and highly occupied complex of multifamily properties.
Potential Value-Add Due to Renovations, Under Market Rents, and Utility Reimbursements: CRP plans to complete a renovation plan of approximately $3,500 per unit that includes interior and exterior improvements across the entire property, making this an opportunity to purchase a stabilized apartment complex with value-add upside potential due to the planned renovations. In addition, CRP believes that this property is currently averaging rental rates below market rates and that investors can benefit from future rent increases.
Solid Demographics and Location Near Major Transportation Routes: Carrollton is a vibrant employment center within the Dallas metropolitan area, whose expanding and diversified economy, investment climate, and tax environment are propelling job seekers and employers to move into the metropolitan area, helping improve renter demand and apartment income growth. Metrocrest Village is located near Interstates 35 and 635 and also in close proximity to the George Bush Turnpike, the North Dallas Tollway, and a DART rail station in the immediate area.
Experienced Sponsor and Significant Co-Invest: Comunidad Realty Partners ("CRP") is an experienced multifamily operator in the Texas market. CRP's current portfolio includes over 2,700 apartment units located in Texas (San Antonio, Austin, Dallas, and Houston) with a total market value of approximately $130 million. CRP will be co-investing approximately 30% of the equity in this transaction, which increases the alignment of interest between investors and the sponsor. UAG, who will be retained to manage the property's day-to-day operations, currently has over 20,000 units under management, with 90% of its portfolio focused on Class B/C value-add assets.
Immediate Distributions to Investors and Upside Potential: The purchase cap rate of 8.8% will provide investors with immediate cash distributions while retaining continued upside potential because of the below-market rental rates, planned recapture of utility costs, and potential for reducing expenses through economies of scale.
Risks and Risk Mitigation*
Forward-Looking Statements: Investors should not rely on any forward-looking statements made regarding this opportunity, because such statements are inherently uncertain and involve risks. We use words such as "anticipated," "projected", "forecasted", "estimated", "prospective", "believes," "expects," "plans" "future" "intends,", "should," "can", "could", "might","potential," "continue," "may," "will," and similar expressions to identify these forward-looking statements.
Illiquid Investment - Transfer Restrictions & No Public Market: The transferability of membership interests in Realty Mogul 16, LLC are restricted both by the operating agreement for that entity and by U.S. federal and state securities laws. In general, investors will not be able to sell or transfer their interests. There is also no public market for the investment interests and none is expected to be available in the future. Persons should not invest if they require any of their investment to be liquid. This is particularly important for persons of retirement age, who should plan carefully to assure that their assets last throughout retirement.
Decrease in Rents or Occupancy: Another risk associated with this investment is a potential decrease in rents or occupancy. If enough units vacate, the property may not generate sufficient funds to meet required loan payments and operating expenses. CRP assumes that occupancy will dip to around 92-93% as the property experiences turnover due to utility chargeback increases. CRP anticipates that stabilization will occur at 95% within the first year. The risk may be partially mitigated by CRP's focus on capital improvements and finding operational efficiencies and cost savings.
Local Market Conditions May Impact Rental Rates: Local conditions may significantly affect occupancy, rental rates, and the operating performance of a property. Such risks include (but are not limited to): (i) plant closings, industry slowdowns and other facts that affect the local economy; (ii) an oversupply of, or a reduced demand for, similar properties; (iii) a decline in household formation or employment or lack of employment growth, (iv) rent control or rent stabilization laws, or other laws regulating similar properties, that could inhibit the ability to raise rents or to sell a property; and (v) other economic conditions that might cause an increase in operating expenses, such as increases in property taxes, utilities, compensation of on-site personnel and routine maintenance.
Management Risk: Investors will be relying solely on the manager of Metrocrest Investments, LLC for the execution of its business plan. That manager in turn may rely on other key personnel with relevant experience and knowledge, including contractors and consultants. Members of Metrocrest Investments, LLC (including Realty Mogul 16, LLC) will agree to indemnify the manager in certain circumstances, which may result in a financial burden if any litigation results from the execution of the business plan of Metrocrest Investments. While the manager of Metrocrest Investments, LLC has significant operating experience, Metrocrest Investments, LLC is a newly formed company and has no operating history or record of performance.
Uncertain Distributions: The manager of Metrocrest Investments, LLC cannot offer any assurances that there will be sufficient cash available to make distributions to its members (including Realty Mogul 16, LLC) from either net cash from operations or proceeds from the sale of the asset. That manager, in its discretion, may retain any portion of such funds for tenant improvements, tenant refurbishments and other lease-up costs or for working capital reserves.
Uninsured Losses: The manager of Metrocrest Investments, LLC will attempt to assure that the assets of Metrocrest Investments, LLC are properly insured to cover casualty losses. However, in the event any of such asset incurs a casualty loss which is not fully covered by insurance, the value of the company's assets will be reduced by any such uninsured loss. In addition, there may be no source of funding to repair or reconstruct the damaged property.
General Economic and Market Risks, Including Rising Interest Rates: While CRP has conducted significant research to justify the intended rental rates and sales price relative to comparable properties in the market, its best efforts to forecast economic conditions cannot state for certain whether or not investor sentiment and the capital markets will be favorable to the property at the intended disposition date. The real estate market is affected by many factors, such as general economic conditions, the availability of financing, interest rates and other factors, including supply and demand for real estate investments, all of which are beyond the control of the manager of Metrocrest Investments, LLC. In addition, the multifamily investment market has been bolstered over the past few years by historically low interest rates. This trend is likely in the process of changing course, however, and rising interest rates may adversely affect future property valuations and the ability to obtain any necessary refinancing.
*The above is not intended to be a full discussion of all the risks of this investment. Please see the Risk Factors in the Investor Document Package for a discussion of additional risks.
| | |
| --- | --- |
| Address: | 1515 Metrocrest Drive​, Carrollton, TX 75006 |
| Year Built: | 1970 |
| Current Occupancy: | 98% |
| Number of Units: | 143 units |
| Net Rentable Area: | 117,550 square feet |
| Buildings: | 14 residential buildings + 1 clubhouse / office |
| Parking: | 265 spaces |
| Current Rent Per Unit: | $730 |
| Current Rent PSF: | $0.89 |
Unit Mix

| Type | Number | % | SF | Avg. SF | Current Rent | Current Rent PSF |
| --- | --- | --- | --- | --- | --- | --- |
| 1x1 | 24 | 17% | 15,096 | 629 | $615 | $0.98 |
| 1x1 | 40 | 28% | 28,120 | 703 | $659 | $1.00 |
| 2x1 | 20 | 14% | 17,040 | 852 | $756 | $0.89 |
| 2x2 | 58 | 41% | 56,144 | 968 | $812 | $0.84 |
| 3x2 | 1 | 1% | 1,150 | 1,150 | $1,100 | $0.96 |
| | | | | | | |
| Total/Avg | 143 | | 117,550 | 822 | $730 | $0.89 |
Metrocrest Village Apartments ("Metrocrest Village") was built in 1970 and consists of 14 multifamily garden-style apartment buildings along with a clubhouse/office building. Amenities and services at the property include a clubhouse, swimming pool, laundry center, playground, and a tree-lined interior. The units currently feature tile flooring, large floorplans, spacious kitchens, private patios, and walk-in closets.
The property's major building components - mechanical, electrical, plumbing, and structural components - were inspected by a building engineer and were found to be in fair working order. CRP believes that the property's exterior has been neglected from an aesthetics standpoint and plans to make cosmetic enhancements to the property along with improving selected foundation areas, electrical transformer boxes, boiler repairs, pool coping, new wood, new paint, new landscaping, signage, and community amenities. The property's interiors were also determined to be in good condition. CRP plans to install GFCI plugs and other upgrades on appliances, kitchen upgrades, two-tone paint, improved lighting packages, installing nickel-brushed hardware package, and wood plank flooring.
Metrocrest Village is located near major employment centers and is situated in Carrollton, a sub-market of Dallas, Texas. Carrollton is one of the strongest job centers in the Dallas/Ft. Worth metropolitan area and is home to the regional facilities of Halliburton (Easywell), Hilton Reservations, Accor North America, Motel 6, Heely's, RealPage, McKesson Healthcare, and AER Manufacturing. Additionally, there are a number of acclaimed schools along with major retail, restaurants, hospitality, public transportation and other amenities in the area. Metrocrest Village is centrally located within Dallas and near major transportation nodes including the I-35, 635, George Bush Turnpike, North Dallas Tollway, as well as a DART rail station in the immediate area.
The area benefits from several major retail drivers, including Sam's Club, Wal-Mart, Fiesta Supermercado, Target, Firestone, Chipotle, Boston Market, and many other national credit retailers. There is also a sizable hotel/hospitality presence east of the property including Hilton, Hampton Inn, Holiday Inn Express, Hyatt House, Wyndham, and others.
Dallas' expanding and diversified economy, investment climate, and tax environment are propelling job seekers and employers to move into the metropolitan area, helping improve renter demand and apartment income growth.
Dallas Multifamily Overview
Apartment fundamentals in the Dallas metro area have been exceptionally strong as positive improvements have been seen in every major category including net employment growth, vacancy, and rents. Occupancy in the Dallas market as a whole stands at 94%. Over the last 12 months rents have increased 4.1% over the metropolitan area as a whole and are anticipated to increase another 4.5% in 2014.
Blue-collar renters are being forced out of much higher priced sub-markets in the core and infill areas of Dallas, which have become cost-prohibitive for residents needing a reasonably priced housing option. The tenant base in the sub-market consists primarily of blue-collar / grey-collar working families, who are predominantly Hispanic and work in the service sector (i.e. construction, retail, hotels, and restaurants) of the employment bases located in the periphery of the sub-market.