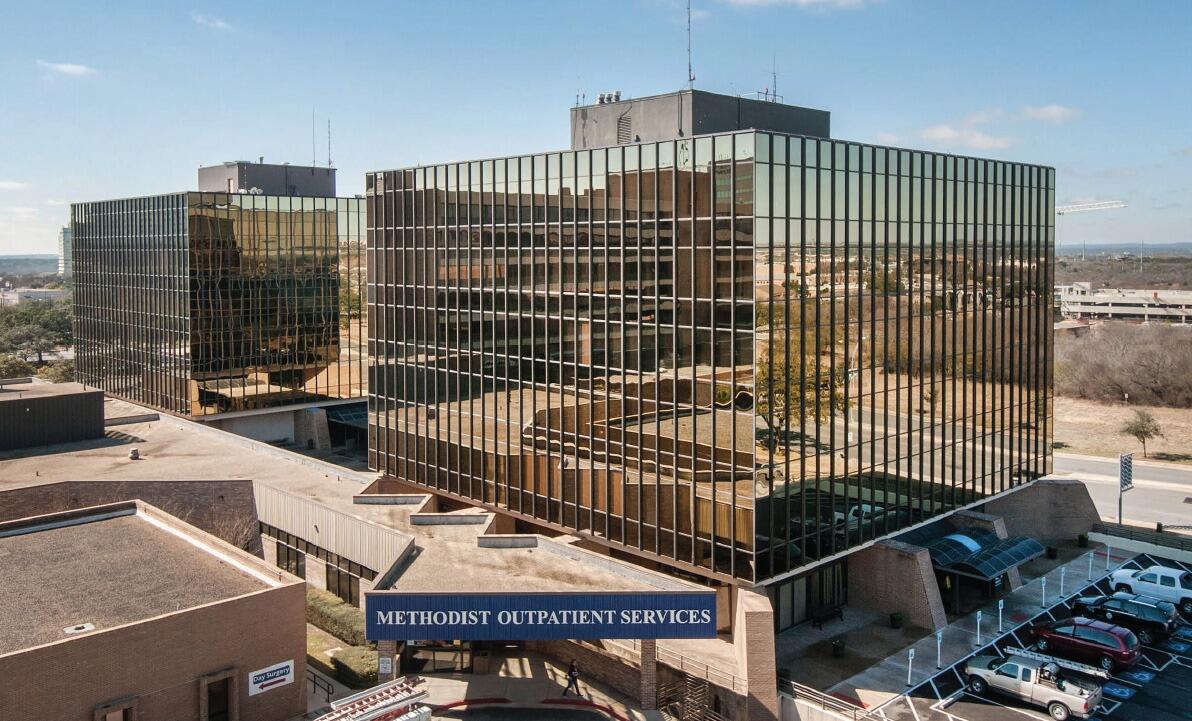 Office
Physicians Plaza II
San Antonio, TX
INVESTMENT STRATEGY
Value-Add
Offered By Rendina Healthcare Real Estate
*Please carefully review the Disclaimers section below, including regarding Sponsor's assumptions and target returns
Management
Rendina Healthcare Real Estate
Rendina Healthcare Real Estate ("Rendina" or "Sponsor") is a national, privately-held owner and developer of healthcare real estate. Their core business is providing innovative healthcare real estate solutions, which includes design, development, financing, planning, project oversight, construction, leasing, and property management. As one of the few remaining independent companies in the healthcare real estate industry, Rendina is competitively positioned to build upon its success of repeat business and its passion for turning clients' vision into tangible results. Rendina employs a staff of highly qualified and experienced professionals -- throughout its offices in seven states – in order to support its mission of serving as a trusted partner of healthcare providers, offering a rich platform of healthcare real estate solutions.
Over the course of 27 years, Rendina has developed/acquired 104 facilities in 15 states, representing more than 7.0 million square feet and amounting to more than $2.5 billion in healthcare real estate transactions. They have partnered with 5 of the nation's 10 largest healthcare systems, and as a result, more than 75% of their business has been repeat business. They provide a full spectrum of services, including property management of their own and separately-owned facilities. Their operations division is highly regarded in the industry. 85% of their physician tenants historically renew their leases. Finally, as stewards of the communities in which they serve, Rendina has distributed nearly $6.0 million in donations and sponsorships.
Senior management at Rendina's medical office building management company have over 20 years of experience and will manage any assets acquired in this acquisition program. With offices in seven states, they have the ability to provide these services almost anywhere in the country. Through the existing management contracts and relationships they have with current Providers, their management company is an integral part of Rendina's overall platform. They currently manage approximately 1 million square feet of medical office and other properties.
Management services provided by Rendina include move in coordination, tenant relations, daily maintenance, operations, budgeting, lease administration, and property inspection. They utilize in-house leasing specialists that understand the relationship between Hospitals, their employees and patients. Based on this fundamental understanding, Rendina is able to balance tenant needs against the requirements of the leases and the needs of the Hospital.
http://rendina.com/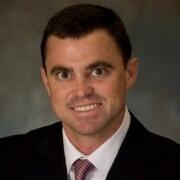 Richard M. Rendina
Richard M. Rendina is Chairman and Chief Executive Officer of Rendina, where he leads all strategic and operational functions of the company. Under his leadership, Rendina has continued developing an extensive portfolio of healthcare real estate throughout the country. Mr. Rendina has personally overseen the development of more than one million square feet of real estate in nine states, representing project costs of approximately $200 million. Mr. Rendina is on the Board of Directors of the Economic Council of Palm Beach County, a board member of Habitat for Humanity of Palm Beach County, Cardinal Newman High School and the Abacoa Property Owners' Assembly. Mr. Rendina graduated from the University of Notre Dame with a Bachelor of Business degree, majoring in Management and Entrepreneurship.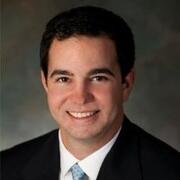 Michael D. Rendina
Michael D. Rendina is Chief Operating Officer of Rendina Companies, where he manages and monitors the reliability and effectiveness of business processes, through interaction with managers and departments associates. Prior to joining Rendina Companies, Mr. Rendina worked as a Financial Analyst for Lehman Brothers in New York City. His responsibilities included underwriting and completing market studies on multiple real estate transactions, and participated in negotiating loan terms with developers. Mr. Rendina graduated from Florida State University with a Bachelor of Science in Finance and Real Estate.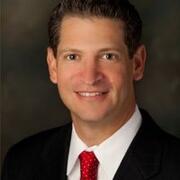 David S. Lebenson
David S. Lebenson, Chief Financial Officer, is responsible for corporate accounting, project financing, asset management and investor relations. Mr. Lebenson is also responsible for cultivating new relationships with lenders and assists with identifying joint venture equity partners. Over the years, Mr. Lebenson has placed in excess of $600 million of debt for development, acquisitions and permanent financing. Mr. Lebenson has over 15 years of experience performing various financial roles within the organization and is a graduate of Florida State University with a Bachelor of Science degree in Finance and Minor in Economics. Mr. Lebenson is also very involved in the community, working with such groups as Jupiter Tequesta Athletic Association, Grandma's Place – Emergency Shelter for Kids, and JAFCO of Palm Beach County.
Property
At A Glance
| | |
| --- | --- |
| Investment Strategy: | Buy and Hold |
| Projected Hold Period: | 5 years |
| Total Project Budget: | $9,835,766 |
| Property Type: | Medical Office |
| Net Rentable Area: | 63,905 Square Feet |
| Distributions to Realty Mogul 37, LLC: | Pari passu to an 8% IRR, then 70/30 split |
| Going-In Cap Rate (Year 1): | 5.74% |
| Going-In Cap Rate (Trailing 12): | 7.04% |
| Projected IRR: | 18.1% - 19.3% |
| Projected Avg Cash on Cash: | 7.4% - 8.4% |
| Projected Equity Multiple: | 2.17x - 2.26x |
| Projected First Distribution: | November 2015 |
| Distribution Schedule: | Quarterly |
| Investor Funding Deadline: | May 1, 2015 |
| Estimated Closing Date: | May 8, 2015 |
Investment Details
Rendina Healthcare Real Estate ("Rendina" or "the Sponsor") plans to acquire and lease Physicians Plaza II ("the Property"), a 63,905 square foot, six-story medical office building located in the South Texas Medical Center in San Antonio, TX. The Property is accessible to the Methodist Specialty & Transplant Hospital via a covered walkway, and Downtown San Antonio is located 11 miles to the southeast. Realty Mogul investors are being provided the opportunity to invest in Realty Mogul 37, LLC. Realty Mogul 37, LLC will be making an investment in 8042 Wurzbach Investors, LLC, which will indirectly hold title to the Property.
Through 8042 Wurzbach Investors, LLC, the Sponsor will handle all aspects of the investment including acquiring the property, implementing a capital improvement, property management and leasing program, and ultimately selling the property. The Sponsor is purchasing the Property for $6.7 million ($105 per square foot) and plans to implement a capital improvement plan to increase the attractiveness of the Property to potential tenants, offer the tenants in the market an attractive leasing package, and use both a local leasing team, as well as their in house leasing team, to manage rollover and lease up vacant space at the Property.
The $350,000 capital improvement plan includes: remedy of deferred maintenance items, continued improvements to the common areas (the seller has upgraded the common areas on all but three floors), bringing two suites into spec-suite condition, updating one suite to a market-ready condition, demo of a suite into shell condition. Having several suites in various levels of finish should give the Sponsor and their leasing team the opportunity to present potential tenants with an array of space and build-out options and should increase the attractiveness of the Property. The Sponsor believes that the seller's lack of knowledge of the medical office leasing market, coupled with the poor condition of the vacant suites, has been the driver behind the 64% occupancy level.
In addition to capital improvements and space build-outs, the Sponsor intends to leverage both their internal leasing team, as well as hiring of an experienced local broker, to lease up the vacant space at the Property. The Sponsor plans on bringing to market a leasing package that includes above-market leasing commissions in order to incentivize local brokers to focus on the Property, above-market TI's, and rent abatement offers. The Sponsor anticipates that the leasing packages, combined with the Property's location and the Sponsor's medical office expertise, should contribute to successful execution of the Sponsor's business plan.
The Sponsor plans to hold the property for five (5) years before exiting the investment, but the hold period could be longer or shorter. Realty Mogul investors have the opportunity to participate as equity stakeholders and earn a share of the cash-flow and appreciation. Investors may expect to receive quarterly updates and quarterly distributions, with the first distribution expected in November 2015 and on a quarterly basis thereafter.
This transaction represents a unique opportunity to partner with an experienced medical office owner and operator to invest in a strategically located medical office building. However, note that, because the sponsor is subject to regulations specific to operators of properties used in connection with medical service providers, investors in Realty Mogul 37, LLC must consent to allow Realty Mogul to provide the Sponsor with the investor's name, investment amount, and such other personal information as the Sponsor may reasonably require in order to run background and other checks to determine whether the investor (i) might be ineligible to participate in Medicare of other federal health care programs, or is under a related investigation, (ii) has been convicted of a criminal offense related to the provision of healthcare items or services, (iii) as a person that might implicate anti-kickback and similar statutes governing healthcare, (iv) is affiliated with a competitor of the Sponsor, (v) is a medical professional having a relationship with the Sponsor that might be deemed inappropriate in light of anti-kickback and similar statutes governing healthcare. The Sponsor may direct Realty Mogul and WealthForge to reject from this opportunity any investors that the Sponsor considers problematic under any of the above or related circumstances.
Investment Highlights
Experienced Sponsorship: The Sponsor is a national private real estate firm that develops and invests in real estate across the US. Founded in 1998, the Sponsor has developed and/or acquired 104 properties in 15 states, comprising more than 7.0 million square feet and amounting to $2.5 billion in healthcare real estate transactions. The Sponsor has partnered with many of the nation's leading healthcare systems, including 5 of the nation's 10 largest health systems.
Medical Office Emerging as a Growing Investment Class: The number of Americans aged 65 and older (with an increased need for healthcare) is projected to double to 71 million -- nearly 20% of the US population -- by 2030. Within a five mile radius of the Property, the number of residents aged 65 or older already makes up approximately 11% of the total population and continues to grow. The medical office sector was recently characterized as the new "recession resistant" property category in an article by National Real Estate Investor Magazine. The attractiveness of the asset class is driven by the largely predictable occupancy patterns. Doctors typically sign long-term leases and have renewal rates upwards of 90%, and tenants often spend considerable funds building out their space.
Value-Add Potential with Existing Occupancy: With approximately 64% of the building occupied by several established physician and surgeon practices, the Property provides a value-add opportunity to lease the remaining space within the medical office building. 75% of the existing occupied space is leased by private physician tenants with admitting and surgical rights to the Methodist Specialty & Transplant Hospital. The tenants' reliance upon the hospital surgical facilities increases the chance for renewal of their existing leases, reducing exposure to lease rollover.
Tenured Tenant Base: The existing tenant base has been in occupancy at the Property for nearly 14 years on average, indicating the long-term nature of medical office tenants and reflective of the demand for the Property and it's location.
Staggered Rollover: Rollover at the Property is staggered, with no space expiring until August 2016 and 35% of the space expiring by March 2019.
Property Being Acquired Below Replacement Cost: The Sponsor is acquiring the Property for $105/sf, which is below estimated replacement cost of $200-300/sf. Additionally, the acquisition price compares favorably to local and national sales comps.
Risks and Risk Mitigation*
Forward-Looking Statements: Investors should not rely on any forward-looking statements made regarding this opportunity, because such statements are inherently uncertain and involve risks. We use words such as "anticipated," "projected", "forecasted", "estimated", "prospective", "believes," "expects," "plans" "future" "intends,", "should," "can", "could", "might", "potential," "continue," "may," "will," and similar expressions to identify these forward-looking statements.
Illiquid Investment - Transfer Restrictions & No Public Market: The transferability of membership interests in Realty Mogul 37, LLC are restricted both by the operating agreement for that entity and by U.S. federal and state securities laws. In general, investors will not be able to sell or transfer their interests. There is also no public market for the investment interests and none is expected to be available in the future. Persons should not invest if they require any of their investment to be liquid. This is particularly important for persons of retirement age, who should plan carefully to assure that their assets last throughout retirement.
Debt With a Five-Year Term: The loan on the Property is expected to have a term of five (5) years co-terminus with the investment period potentially creating capital markets risk in the event that market conditions deteriorate over the next five years impacting the Sponsor's ability to sell the Property or obtain replacement financing. However, the Sponsor has an established relationship with the expected lender on this transaction, and although there can be no assurance that such lender would allow for a loan extension under such circumstances, the Sponsor believes that it is likely that the lender would allow for such an extension rather than forcing the Sponsor to sell the Property under unfavorable market conditions. ​
Interest Only Loan: The loan being used to acquire the Property is interest-only for the first three years of operations, which means that there will be no reduction in the principal balance during that period.
Lease-Up of Vacant Space: There is a risk that the leasing team will be unable to lease up the currently vacant units at the Property. This would have an adverse impact on future cash flow and projected value for the Property to the extent that such vacancies were to remain higher than projected. This risk is partially mitigated by the experience of the Sponsor in managing properties of a similar type. The Sponsor intends to use one of the major local brokerage firms to assist in leasing up vacant space at the Property. The Sponsor has also budgeted above-market TI's and leasing commissions, as well as nine months of free rent in connection with new five year leases, which should assist the Sponsor in executing on its business plan.
Local Market Conditions May Impact Rental Rates:

Local conditions may significantly affect occupancy, rental rates, and the operating performance of a property. Such risks include (but are not limited to): (i) plant closings, industry slowdowns and other facts that affect the local economy; (ii) an oversupply of, or a reduced demand for, similar properties; (iii) a decline in household formation or employment or lack of employment growth, (iv) laws that could inhibit the ability to raise rents or to sell a property; and (v) other economic conditions that might cause an increase in operating expenses, such as increases in property taxes, utilities, compensation of on-site personnel and routine maintenance.

Management Risk: Investors will be relying solely on the Sponsor for the execution of its business plan. The Sponsor may in turn may rely on other key personnel with relevant experience and knowledge, including contractors and consultants. Members of 8042 Wurzbach Investors, LLC (including Realty Mogul 37, LLC) will agree to indemnify the manager in certain circumstances, which may result in a financial burden if any litigation results from the execution of the business plan. While the Sponsor has significant operating experience, 8042 Wurzbach Investors, LLC is a newly formed company and has no operating history or record of performance. Realty Mogul 37, LLC is pursuing a venture capital strategy through its investment in 8042 Wurzbach Investors, LLC, and the manager of Realty Mogul 37, LLC is expected to be treated as an investment adviser exempt from federal or state registration under this strategy.
Manager of Realty Mogul 37, LLC Will Participate in Sponsors' Promote Interest:The manager of Realty Mogul 37, LLC will be entitled to a participation in the value of any excess distributable cash flow and any appreciation of the property realized upon its sale. This could lead to a potential conflict of interest between the manager and Realty Mogul 37, LLC. Investors must recognize and agree to waive and bear the risk of this conflict of interest.
Rising Interest Rates: The Federal Reserve has announced plans over time to methodically reduce the amount of stimulus it will inject into the U.S. economy. This could potentially lead to rising interest rates and have an effect on the future value of the property. This risk will be partially mitigated if the rental rates and income for the property increase as projected, which could partially offset the effects of future interest rate increases. The pro forma assumes that the 50 bps LIBOR floor increases by 25 bps annually.
Uncertain Distributions: The Sponsor cannot offer any assurances that there will be sufficient cash available to make distributions to its members (including Realty Mogul 37, LLC) from either net cash from operations or proceeds from the sale of the asset. Sponsor, in its discretion, may retain any portion of such funds for tenant improvements, tenant refurbishments and other lease-up costs or for working capital reserves.
Risk of Interest Charges for Sponsor Capital Calls: The amount of capital that may be required by 8042 Wurzbach Investors, LLC from Realty Mogul 37, LLC is unknown, and although 8042 Wurzbach Investors, LLC does not require that its members contribute additional capital to it, it may from time to time request additional funds in the form of loans or additional capital. Realty Mogul 37, LLC does not intend to participate in a capital call if one is requested by 8042 Wurzbach Investors, LLC, and in such event the manager of 8042 Wurzbach Investors, LLC may accept additional contributions from other members of 8042 Wurzbach Investors, LLC. Amounts that the Manager of 8042 Wurzbach Investors, LLC advances on behalf of Realty Mogul 37, LLC will be deemed to be a manager loan at an interest rate of 10%. Amounts that are contributed by existing or new members will be deemed to be additional capital contributions, in which case Realty Mogul 37, LLC's interest in 8042 Wurzbach Investors, LLC will suffer a proportionate amount of dilution.
General Economic and Market Risks: While the Sponsor has conducted significant research to justify the intended rental rates and sales price relative to comparable properties in the market, its best efforts to forecast economic conditions cannot state for certain whether or not investor sentiment and the capital markets will be favorable to the property at the intended disposition date. The real estate market is affected by many factors, such as general economic conditions, the availability of financing, interest rates and other factors, including supply and demand for real estate investments, all of which are beyond the control of the Sponsor​​.
*The above is not intended to be a full discussion of all the risks of this investment. Please see the Risk Factors in the Investor Document Package for a discussion of additional risks.
Address:
8042 Wurzbach Road
San Antonio, TX 78229
Submarket:
Northwest
Year Built:
1975
Current Occupancy:
64%
Net Rentable Area:
63,905 square feet
Stories:
6
Parking:
253 spaces available, 4.0 per 1,000 square feet of rentable area
Property Highlights
Location:

The Property is located within the 900 acre South Texas Medical Center, an expansive medical destination with the highest concentration of healthcare facilities in San Antonio, and has attached accessibility to the Methodist Specialty & Transplant Hospital. The Methodist Specialty & Transplant Hospital is home to the Texas Transplant Institute, the busiest kidney transplant program in Texas. Being accessible to a hospital is attractive to tenants in the market, as many of the existing tenants are surgeons and physicians with admitting and operating rights to the hospital.

Fee Simple Ownership: The land and improvements of the Property will be owned fee-simple, a rare occurrence for any on-campus medical office building, as they are usually ground leased from the attached hospital.
Well Maintained Building:

The Property has been well maintained, with the seller renovating the common areas on all but three of the floors. Additionally, the recently completed

PCA

indicated that there was minimal immediate repair

work required.
The Property is located on the southeast corner of Wurzbach Road and Ewing Halsell Drive. The Property is located near the Interstate-10 and Interstate-410 highways, granting patients from the greater San Antonio metro area direct access from downtown and the surrounding suburbs. San Antonio International Airport is located 15 minutes away.
San Antonio Medical Office Overview
Source: The Source Medical Office Market Snapshot San Antonio 4Q2014
Leasing activity within medical-only office buildings was flat in the fourth quarter resulting in 4,533 square feet of negative net absorption but the accumulated total for the year was positive 149,715 square feet. The medical office market closed the year with a citywide vacancy rate of 18.5% - stable compared to last quarter and up only slightly compared to 18.1% recorded in the same quarter a year ago, despite the addition of nearly 222,000 square feet of new medical office space. The cost of renting medical office space remained relatively stable as well – climbing only $0.10 compared to the same quarter last year to close the quarter at $23.96 per square foot per year on a full-service basis.
The South Texas Medical Center
The Property is located within the 900 acre South Texas Medical Center (STMC), the largest concentration of healthcare facilities in San Antonio. The South Texas Medical Center is the city's second largest employment center and directly serves 38 counties as well as patients from Mexico and Latin America. The STMC is home to the largest for-profit hospital in the country - Methodist Hospital (HCA), the country's 8th largest hospital - Baptist Hospital (Tenet) and the University of Texas Health Science Center. The STMC contains 13 hospitals with over 4,200 beds, 45 medically related institutions, five higher education institutions and numerous other specialty and research institutions. The San Antonio Medical Foundation controls about 280 acres within the STMC, representing the vast majority of the remaining undeveloped medical center land. The Foundation's multi-generational plan will facilitate the development of institutional medical facilities that support education and research.
The Methodist Specialty and Transplant Hospital
Located in the South Texas Medical Center in San Antonio, the Methodist Specialty and Transplant Hospital (MSTH) is a licensed acute care hospital with 382 beds. The hospital is part of the Methodist Healthcare System and is widely acclaimed throughout the Southwest for its specialized medical services including heart, kidney, pancreas and liver transplants, as well as latest procedures to treat impotency, incontinence and gastronomic illnesses. Other specialty areas include emergency care, inpatient rehabilitation, behavioral medicine, bariatric surgery/care and the latest treatments for cancer. The facility also houses a program in which a specially trained team works with law enforcement officers to provide care for survivors of sexual assault. MSTH is home to the Texas Transplant Institute, the busiest kidney transplant program in Texas and among the top 10 in the nation. The program has performed the most live kidney donor transplants in Texas, using minimally invasive laproscopic techniques for most procedures. The heart transplant program is the first Medicare-certified program of its kind in South and Central Texas and is the Medicare-approved site in the region for patients needing long-term assist device therapy. The liver transplant program includes a liver failure clinic that offers a variety of services, including Interferon treatments, chemoembolization and radio frequency ablation procedures. The hospital recently performed the world's first 16-way kidney donor exchange chain during three consecutive days at a single facility. The Methodist Cancer Center is part of the facility, treating all types of cancers with the latest radiation therapies, including the advanced Gamma Knife and CyberKnife. The Center treats cancers of the prostate, head, neck, breast, thyroid, and lung, as well as in gynecologic, liver and brain tumors, lymphomas and sarcomas as well as some non-cancerous conditions and lesions. The hospital has been named by the American Society for Bariatric Surgery as a Bariatric Surgery Center of Excellence in recognition of their program's demonstrated track record of favorable outcomes in bariatric surgery.