Multifamily
Woodland Park Estates
Portland, OR
INVESTMENT STRATEGY
Value-Add
Management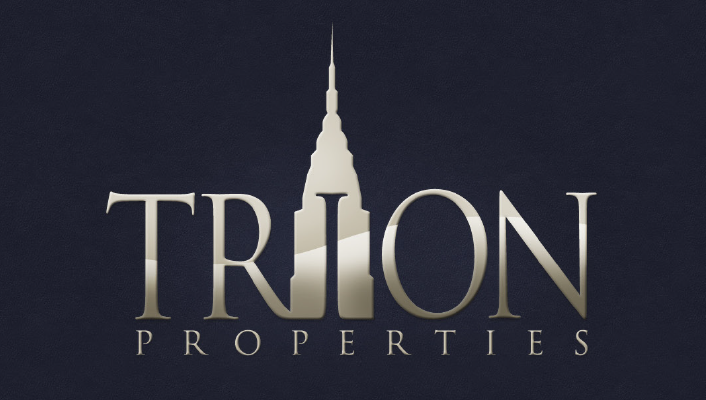 Trion Properties
Trion Properties focuses on potentially maximizing investor returns by increasing net operating income throughout the holding period through a hands-on management style of heavy renovation and aggressive lease-up. Trion Properties is a private equity investment company which acquires opportunistic real estate investments that need moderate to heavy rehab on a mid to long term investment horizon.
Founded in 2005, Trion has successfully closed over $160 million in transactions through either the purchase of the fee simple interest or taking ownership of the asset through acquiring the non-performing debt. Trion Properties is managed by principals whose combined experience spans over 20 years in West Coast real estate markets and is in excess of one billion dollars in transactions.
http://www.trion-properties.com/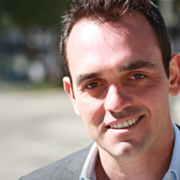 Max Sharkansky, Managing Partner
Max Sharkansky, co-founder of Trion Properties, oversees all aspects of acquisition, disposition, and property analysis for Trion Properties. Since founding Trion Properties, Max has led the acquisition, renovation and disposition of over $100,000,000 in mismanaged and distressed assets, primarily in multifamily, yielding an average IRR in excess of 30%. Max launched the foray into investments with two acquisitions of value-add multifamily properties in 2005. Following the first two closings, Max, along with partner Mitch Paskover, created the platform and formed the Company in 2005 to execute a business plan of acquiring mispriced and mismanaged properties throughout Los Angeles. Max led Trion in the execution of several acquisitions in its first two years of existence and exiting the portfolio prior to the economic crisis. With cash on hand and no resources tied up in workouts, Max assisted in implementing an acquisition strategy of targeting distressed debt secured by multifamily, and distressed multifamily REO's, which led to the ultra-successful campaign of the acquisition of 20 properties throughout the downturn. Since the recovery and the clearing of distress from the marketplace, Max has shifted strategies to the acquisition of value-add properties where value can be created through extensive renovations, hands-on management, and improvement of operating efficiencies.
Prior to co-founding Trion Properties, Max was a Senior Associate at Marcus & Millichap from 2002 through 2006. While at Marcus & Millichap, Max managed the sale of several million dollars in real estate throughout the continental United States, specifically in the multifamily arena, elevating him to one of the top-ranking brokers in Los Angeles, California.
His ability to seek out and acquire distressed multifamily properties and his expertise of the marketplace has been instrumental in the success of Trion Properties.
He graduated from Loyola Marymount University where he earned a Bachelor's degree in Business Administration with an emphasis on Finance.
Mitch Paskover, Managing Partner
Mitch Paskover co-founded Trion Properties with Max Sharkansky in 2005 when they acquired their first investment property in Los Angeles. Mr. Paskover oversees all aspects of debt and equity placement for Trion Properties as well as the overall development of the firm. Prior to co-founding Trion Properties, Paskover was a Managing Director in the Los Angeles office of HFF (Holliday Fenoglio Fowler, L.P.). Paskover has over eight (8) years of experience in commercial real estate finance. Paskover's primary focus was on debt and equity transactions including multifamily, office, retail and hospitality properties with an emphasis on multifamily. During the course of his career in commercial real estate, Paskover has been involved in over $2.0 billion in commercial real estate transactions. He graduated from University of Southern California where he earned a Bachelor's degree in Business Administration with an emphasis on Finance.
Sponsor Portfolio
Currently Owned Properties
Property Address
City
Property Type
Date
Acquired
# of
Units
Square Feet
Status
Purchase
Price
Total Cost Basis
BOV/ Appraisal
Valuation Date
3536 Watt Ave
Sacramento, CA
MF
4/1/2013
128
-
2016 Sale
$4,900,000
$5,932,025
$10,000,000
2/1/2016
24510 Town Center Dr
Valencia, CA
Retail
10/22/2013
-
26,186
2016 Sale
$6,900,000
$7,900,000
$11,000,000
11/10/2015
5416 Jackson St
North Highlands, CA
MF
1/28/2014
185
-
2016 Sale
$9,300,000
$10,738,981
$16,000,000
1/15/2016
412 S Lake St
Los Angeles, CA
MF
8/1/2013
41
-
Cash-out Refi
$1,600,000
$4,181,454
$8,500,000
2/1/2016
4620 S Slauson Ave
Los Angeles, CA
MF
9/12/2014
28
-
Cash-out Refi
$6,750,000
$7,418,379
$10,000,000
2/17/2016
1802-1820 Pacific Coast Hwy
Redondo Beach, CA
Retail
11/24/2014
-
20,191
Stabilized
$5,781,250
$6,962,500
$9,800,000
7/10/2015
Penn St
Whittier, CA
N/A
6/1/2012
-
N/A
Entitlement
$1,100,000
$1,100,000
n/a
n/a
28955 Pacific Coast Hwy
Malibu, CA
Retail/ Office
2/28/2014
-
16,711
Renovating
$5,750,000
$7,500,000
n/a
n/a
1804 NE 104th St
Portland, OR
MF
5/14/2015
74
-
Renovating
$6,642,598
$8,122,000
n/a
n/a
3635 College Ave
San Diego, CA
MF
6/15/2015
98
-
Renovating
$9,650,000
$12,441,030
n/a
n/a
6180 Aldama
Los Angeles, CA
MF
7/31/2015
15
-
Renovating
$3,375,000
$4,113,253
n/a
n/a
2222 SW Spring Garden
Portland, OR
MF
8/14/2015
44
-
Renovating
$4,450,000
$5,713,266
n/a
n/a
324 S Catalina St
Los Angeles, CA
MF
11/23/2015
47
-
Renovating
$7,540,000
$8,245,741
n/a
n/a
23924 2nd St
Hayward, CA
MF
12/23/2015
30
-
Renovating
$6,650,000
$7,830,000
n/a
n/a
348 Estabrook
San Leandro, CA
MF
1/4/2016
38
-
Renovating
$7,200,000
$8,574,811
n/a
n/a
Total
728
63,088
$87,588,848
$106,773,440
Sold Properties
Property Address
City
Property Type
Date
Acquired
# of
Units
Square Feet
Purchase
Price
Total Cost Basis
Sale Value
Sale Date
909 Sunshine Ave
El Cajon, CA
MF
4/10/2013
22
-
$2,350,000
$2,619,213
$3,740,000
5/7/2015
3298 Mooney Blvd
Visalia, CA
Retail
12/31/2012
-
57,254
$2,746,650
$2,756,277
$4,000,000
6/1/2013
7629-7633 Normal Ave
La Mesa, CA
MF
11/20/2012
21
-
$1,900,000
$2,263,689
$3,580,000
6/9/2015
Arden Loan Portfolio
Sacramento, CA
MF
7/26/2012
224
-
$5,750,000
$6,085,860
$7,134,385
2/1/2013
1535 N Cedar Ave
Fresno, CA
MF
7/13/2012
124
-
$3,248,750
$4,435,709
$5,500,000
3/4/2015
4318 Avalon
Los Angeles, CA
MF
1/3/2012
11
-
$515,000
$563,902
$680,000
7/18/2012
2280 South Drive
Auburn, CA
MF
12/30/2011
16
-
$1,350,000
$1,727,568
$2,400,000
7/12/2012
210 43rd Place
Los Angeles, CA
MF
9/26/2011
30
-
$949,000
$1,040,393
$1,480,000
6/25/2012
8833 Tobias Ave
Panorama City, CA
MF
9/21/2011
20
-
$1,169,000
$1,278,675
$1,430,000
12/30/2011
225 N Avenue 53
Los Angeles, CA
MF
4/28/2011
20
-
$1,249,463
$1,526,243
$2,075,000
5/12/2012
4620 Coliseum
Los Angeles, CA
MF
12/17/2010
35
-
$1,800,000
$1,985,773
$2,550,000
12/29/2011
1324 57th St
Los Angeles, CA
MF
11/23/2010
14
-
$875,000
$977,018
$1,155,000
10/28/2011
6407 10th Ave
Los Angeles, CA
MF
5/5/2010
28
-
$1,500,000
$1,763,512
$2,125,000
7/29/2011
East West Bank Portfolio
Los Angeles County, CA
MF
8/14/2009
21
-
$725,000
$740,024
$960,000
9/1/2010
13490-13520 Foothill Blvd
Sylmar, CA
MF
6/4/2007
81
-
$11,150,000
$11,786,570
$12,850,000
7/1/2008
7445 Vineland
Sun Valley, CA
MF
4/10/2007
20
-
$1,867,125
$1,928,485
$2,250,000
8/5/2008
4632 Laurel Canyon (1)
Valley Village, CA
MF
3/20/2007
44
-
$5,225,000
$5,529,035
$4,851,125
5/29/2009
12717 Barbara Ann
North Hollywood, CA
MF
11/2/2006
24
-
$2,625,000
$2,800,887
$3,200,000
4/10/2009
417 W Los Feliz
Glendale, CA
MF
12/30/2005
34
-
$2,200,000
$2,444,000
$3,495,000
5/17/2007
7355 - 7359 Vineland
Sun Valley, CA
MF
12/28/2005
12
-
$1,147,466
$1,263,093
$1,600,000
4/11/2007
Realized Total
801
57,254
$50,342,454
$55,515,926
$67,055,510
Combined Portfolio Total
1,529
120,342
$137,931,302
$162,289,366
Property
At A Glance
Investment Strategy:
Buy and Hold
Projected Hold Period:
5 years
Total Project Budget:
$8,135,104
Property Type:
Multifamily
Number of Units:
74 units
Net Rentable Area:
71,194 square feet
Cap Rate (Trailing 12-Month):
6.1%
Cap Rate (Year 1):
4.8%
Distributions to Realty Mogul 35, LLC:
10% preferred return
70/30 split thereafter
Projected IRR:
15.8% - 18.3%
Projected Cash on Cash (Avg):
7.1% - 8.7%
Projected Equity Multiple:
2.00x - 2.20x
Projected First Distribution:
August 2016
Distribution Schedule:
Quarterly (starting 2016)
Investor Funding Deadline:
April 28, 2015
Estimated Closing Date:
May 15, 2015
Investment Details
Trion HAI, LLC (the "Sponsor") plans to acquire, renovate and reposition the Woodland Park Estates (the "Property"), a 74-unit multifamily property located in Portland, Oregon. Realty Mogul investors are being provided the opportunity to invest in Realty Mogul 35, LLC. Realty Mogul 35, LLC, will be making an investment in Woodland Park Estates Apartments, LLC, the entity that will hold title to the Property.
Through Woodland Park Estates Apartments, LLC, the Sponsor will handle all aspects of the investment including acquiring the property, completing a renovation program, and ultimately selling the asset. The Sponsor plans to renovate the 74 units as leases expire to bring the units in line with the rents being achieved elsewhere in the submarket. The Sponsor has budgeted $630,981 ($8,527 per unit) for interior renovations which include new lighting, vinyl wood plank flooring, stainless steel appliances, cabinets, countertops, plumbing fixtures, new paint and doors. In addition to the interior renovations, $430,600 will be spent on exterior improvements which should increase the overall appearance of the Property. For the exterior work, the Sponsor is planning to add new wood siding, a modern paint scheme, landscaping, lighting and contemporary railings and fixtures to the Property.
The Sponsor intends to hold the property for five (5) years before exiting the investment, though the hold period could be longer or shorter. Realty Mogul investors have the opportunity to participate as equity stakeholders and earn a share of the cash-flow and appreciation. Investors can expect to receive quarterly updates starting August 2015 and quarterly distributions starting August 2016.
This transaction represents a unique opportunity to invest in a well-occupied multifamily property located near numerous demand drivers in a strong market. The property has existing in-place cash flow while also offering investors value-add potential through a strategic renovation program.
Investment Highlights
Located Near Demand Drivers and Transportation Routes: The Property is located within six miles of Downtown Portland, near numerous employment and retail centers. The Gateway submarket is considered to be one of the most accessible districts in all of Portland, with access to I-84, I-205, multiple bus lines and light rail stations.
Rental Upside Demonstrated at Comparable Properties: Gateway Crossing Apartments, which is located 0.7 miles from the Property, recently underwent renovations similar to the planned business plan at the Property. Gateway Crossing has been successful in leasing up the renovated units at market rents and, the asset is of similar vintage, amenities and appearance. Two bedroom units at Gateway Crossing are currently renting for $1,150 per month, compared to a projected $1,095 per month at the Property (on a post renovation basis). Connery Place, located three (3) miles from the Property and also of similar vintage and amenities, underwent a similar renovation and was successful in raising rents 34% from $720 to $965 per month. The completion of a similar business plan at these two (2) properties proximate to the Property potentially supports the current business plan as well as the capacity for the market to support the Sponsor's projected post-renovation rents.
Favorable Submarket Fundamentals: The Property is located in East Portland within the Gateway submarket, a neighborhood projected to experience rent growth of 5.7% in 2015 according to the Marcus & Millichap Portland annual report. The Property is located in a submarket with 1.6% vacancy and increasing rental rates. The Property has been well occupied historically (4.5% average vacancy since 2012). The majority of households are projected to be in the $50,000-74,999 median income bracket by 2018. According to Marcus & Millichap, rental growth over the past year has been positive, with vacancies projected to continue to drop and a forecast of increased investor interest, specifically in East Portland.
Highly Occupied Property With a Diversified Tenant Base: Woodland Park consists of 74 units spread across nine buildings and is currently 97% occupied, providing investors with cash flow from a diversified working class tenant base in a stabilized and highly occupied submarket.
Experienced Sponsor: The sponsor is an experienced multifamily operator who has completed over $113 million in transactions. They specialize in employing a hands-on management style of heavy renovation and aggressive lease up. Since its inception in 2005, Trion has generated an average internal rate of return in excess of 40%.
Risks and Risk Mitigation*
Forward-Looking Statements: Investors should not rely on any forward-looking statements made regarding this opportunity, because such statements are inherently uncertain and involve risks. We use words such as "anticipated," "projected", "forecasted", "estimated", "prospective", "believes," "expects," "plans" "future" "intends,", "should," "can", "could", "might", "potential," "continue," "may," "will," and similar expressions to identify these forward-looking statements.
Illiquid Investment - Transfer Restrictions & No Public Market: The transferability of membership interests in Realty Mogul 35, LLC are restricted both by the operating agreement for that entity and by U.S. federal and state securities laws. In general, investors will not be able to sell or transfer their interests. There is also no public market for the investment interests and none is expected to be available in the future. Persons should not invest if they require any of their investment to be liquid. This is particularly important for persons of retirement age, who should plan carefully to assure that their assets last throughout retirement.
Extensive Rehab Planned: The Sponsor intends to renovate all 74 (100%) units at the Property. The renovation timeline assumes that the renovation is completed over an 11-month period. This timeline equates to approximately seven (7) units being renovated per month. Additionally, the underwriting assumes that none of the units being renovated in any one month would generate any revenue that month. In order to justify an increase in rents of 41%, a significant amount of work must be done to the units. The Sponsor has budgeted $8,465/unit for renovations, but a significant amount of those costs are due to the high level of cosmetic finishes as opposed to structural work. The Sponsor's model assumes a 15% vacancy in year 1 in addition to the units being renovated.
Decrease in Rents or Occupancy: One of the risks associated with this transaction is the possibility of a significant decline in rents or occupancy. This risk is mitigated by two factors: 1) historical occupancy at the Property since 2012 has averaged 95%, and the Property is currently 97% occupied, and 2) once completed, the renovations are expected to increase the attractiveness of the Property to potential renters.
Management Risk: Investors will be relying solely on the manager of Woodland Park Estates Apartments, LLC for the execution of its business plan. That manager in turn may rely on other key personnel with relevant experience and knowledge, including contractors and consultants. Members of Woodland Park Estates Apartments, LLC (including Realty Mogul 35, LLC) will agree to indemnify the manager in certain circumstances, which may result in a financial burden if any litigation results from the execution of the business plan. While the manager of Woodland Park Estates Apartments, LLC has significant operating experience, Woodland Park Estates Apartments, LLC is a newly formed company and has no operating history or record of performance.
Uncertain Distributions: The manager of Woodland Park Estates Apartments, LLC cannot offer any assurances that there will be sufficient cash available to make distributions to its members (including Realty Mogul 35, LLC) from either net cash from operations or proceeds from the sale of the asset. That manager, in its discretion, may retain any portion of such funds for property operations or capital improvements.
Risk of Interest Charges or Dilution for Capital Calls: The amount of capital that may be required by Woodland Park Estates Apartments, LLC from the Company is unknown, and although Woodland Park Estates Apartments, LLC does not require that its members contribute additional capital to it, it may from time to time request additional funds in the form of additional capital. The Company does not intend to participate in a capital call if one is requested by Woodland Park Estates Apartments, LLC and in such event the manager of Woodland Park Estates Apartments, LLC may accept additional contributions from other members of Woodland Park Estates Apartments, LLC. Amounts that the manager and/or the contributing members of Woodland Park Estates Apartments, LLC advance on behalf of the Company will be deemed member loans or additional capital contributions. In the case it is deemed as additional capital, the Company's interest in Woodland Park Estates Apartments, LLC will suffer a proportionate amount of dilution.
General Economic and Market Risks: While the Sponsor has conducted significant research to justify the intended rental rates and sales price relative to comparable properties in the market, its best efforts to forecast economic conditions cannot state for certain whether or not investor sentiment and the capital markets will be favorable to the property at the intended disposition date. The real estate market is affected by many factors, such as general economic conditions, the availability of financing, interest rates and other factors, including supply and demand for real estate investments, all of which are beyond the control of the manager of Woodland Park Estates Apartments, LLC.
*The above is not intended to be a full discussion of all the risks of this investment. Please see the Risk Factors in the Investor Document Package for a discussion of additional risks.
Address:
1820 NE 104th Ave
Portland, OR 97220
Submarket:
East Portland
Neighborhood:
Gateway
Year Built:
1969
Current Occupancy:
97%
Number of Units:
74 units
Net Rentable Area:
71,194 square feet
Buildings:
9 two-story buildings
Parking:
85 total spaces
In Place Rent Per Unit:
$780
Effective Rent Per Square Foot:
$0.81
Unit Mix and Rents

UNIT TYPE
TOTAL
UNITS
UNIT SF
TOTAL SF
IN PLACE
RENTS

PSF

2 x 1
68
950
64,600
$771
$0.81
3 x 1.5
2
1,011
2,022
$920
$0.91
3 x 2
4
1,143
4,572
$870
$0.76
TOTAL/AVG
74
962
71,194
$780
$0.81
Property Highlights
The Property is located in close proximity to numerous retail outlets, public spaces, public transportation routes and Interstates 84 and 205.
The Property is located two blocks north of Northeast Halsey Street, a major commercial area, as well as five blocks from the Gateway Max Light Rail Station.
The Property is nearby the Vibra Specialty Hospital of Portland, the Kaiser Permanente Gateway Medical Office, Mall 205, and the area's community colleges that serve over 89,000 students.
Amenities consist of on-site laundry, a swimming pool, on-site parking and a business center.
The Property's unit mix is comprised of two and three bedrooms units which is in line with market comparables. The average household size in the Property's vicinity is 2.51 people.
The Property is located in the Gateway neighborhood within the East Portland submarket, which is in close proximity to retail amenities, employment centers, public transit and major transportation routes which provide ease of access to downtown Portland and the surrounding areas.
Portland Market Overview
Portland ranked as the nation's 29th largest city in 2010 (per the US census) and the third most populous city in the Pacific Northwest Region. The population for Portland city was 583,786 in 2010, an increase of 10% since 2000. The population of the Portland-Vancouver-Hillsboro Metropolitan Statistical Area ("MSA"), which includes Clackamas, Columbia, Multnomah, Washington and Yamhill counties in Oregon, and Clark and Skamania counties in Washington, totaled approximately 2,226,009 residents in 2010, making Portland the 24th largest MSA in the country at that time. The economy of Portland is driven by a variety of business sectors, including government, education, manufacturing, life sciences, healthcare, retail trade, and financial services.
East Portland Multifamily Submarket Overview
The East Portland apartment submarket is comprised of the Gateway, Centennial, Glenfair, Hazelwood, Lents, Powellhurt-Gilbert, Mill Park, Parkrose Heights, Pleasant Valley, Russell and Wilkes neighborhoods. According to CoStar, the submarket consists of 469 properties, totaling 11,942 units as of 4Q2014. The East Portland submarket experienced zero completions during the quarter, driving demand rental rates to an all-time high. With such low number of new project deliveries - 190 units since the downturn - rents at existing properties have increased over 21% since 2010. According to CoStar, current average rents in the East Portland submarket are $833, with a current average occupancy of 96.5%.
Portland Multifamily Market Overview
The market information below is provided by the 3Q2014 Colliers International Portland Multifamily Research & Forecast Report:
The Portland MSA's GDP increased 22.8% from 2008 to 2013, the fastest growth of all major metropolitan areas in the U.S. As a result, the multifamily vacancy rate for all classes of product currently registers at 3.66%. Demand metrics continue to drive new development, as multifamily permits are 86% higher year-over-year. Despite the delivery of new units, underlying demand metrics and demographics are expected to be sufficient to translate into continued declines in vacancy rates in the majority of submarkets for the next 12 to 18 months.
In the investment arena, multifamily transaction volume rose 13% during the past 12 months, following a 15% jump one year earlier. Investor interest in the Portland MSA has kept cap rates for quality assets in good locations around the low- to mid-5% range.
Outlook from the Marcus & Millichap 2Q2014 Apartment Research Market Report:
During 2014, the Portland MSA is expected to gain nearly 3,500 residents between the ages of 20 and 34, the primary renter cohort.
Developers are on track to complete 4,000 rentals in the MSA in 2014.
Average effective rents are expected to rise 5.7% to $1,033 per month in 2014.
Rent growth should continue to attract investors to apartment assets in the Portland MSA. Value-add plays near employment hubs should garner significant buyer attention.